Materials inspection effortless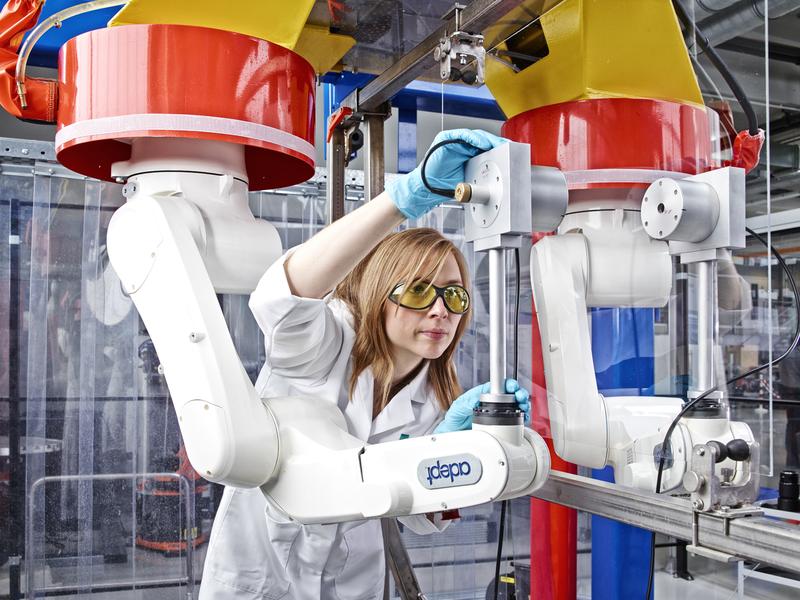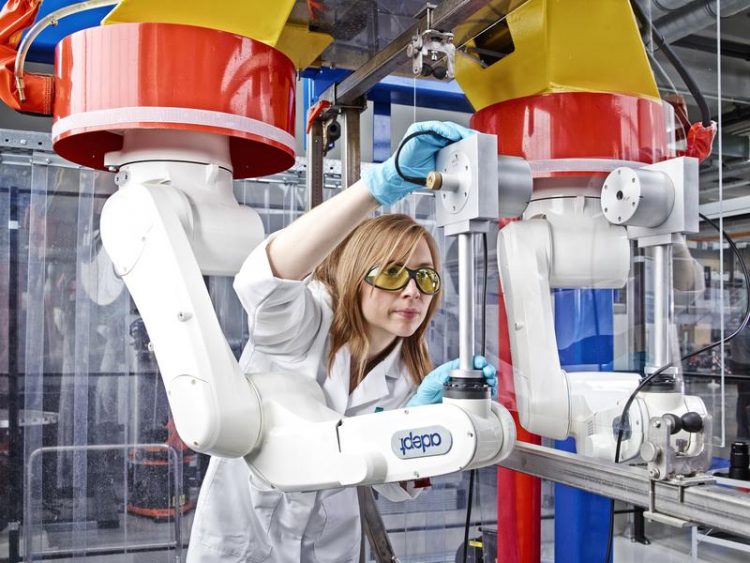 From 21 to 25 October 2014, engineers of Fraunhofer IZFP in Saarbrücken provide two innovative methods on EuroBlech 2014 in Hannover which enable fast and reliable materials characterization (hall 11, booth C05).
They are invisible for the naked eye – yet tiny cracks or defects can cause fatal consequences, notably in safety-critical areas. Nevertheless, the demands on weight reduction rise even while the material must not be affected. To meet such requirement profiles, the use of new materials is required such as carbon or glass fiber-reinforced plastics (CFRP, GFRP), high-strength steels and light metals, often applied in combination with hybrid components.
Airborne ultrasound is a nondestructive inspection method which was successfully adapted for contactless and contamination-free materials inspection by engineers of the Fraunhofer Institute for Nondestructive Testing IZFP in Saarbrücken. "Compared to competing products, the newly developed probes enable a higher testing frequency to realize an enhanced and optimized defect detection capability for thin materials inspection," Dr. Thomas Waschkies explains, responsible engineer at Fraunhofer IZFP.
"The improved design of the probes allows for a high sound level so that even strongly absorbing hybrid materials can be examined without contaminating them." The functionality of this inspection technique and its relevance for different industrial areas are demonstrated and exemplified by Fraunhofer IZFP`s engineers at this year's EuroBlech in Hannover.
Hybrid Micromagnetics/Ultrasound Inspection System for the Online Inspection of High-Strength Steels
For many years, magnetic test methods have been used in the area of strip steel inspection for online determination of the mechanical-technological characteristics of strip steel. This notably concerns the continuous development of steels against the background of strict legal requirements with regard to CO2 savings and the closely related topic of lightweight construction. It is just these developments which prove to be a great challenge for the nondestructive inspection.
Dr. Klaus Szielasko, team leader at Fraunhofer IZFP: "In the context of the Fraunhofer Carnot* project MAGNUS Fraunhofer IZFP and the French project partner CETIM CARNOT develop a hardware solution with focus on a cost-saving device and sensor concept to allow for the use of multiple sensors at different positions at affordable costs.
MAGNUS is a synthesis of Magnetic and UltraSound – a combination of micromagnetic and ultrasound-based materials characterization for the determination of material properties, which are crucial for the stability, ductility and weldability of sheet steel."
A demonstrator including two sensors is assembled and currently under test. The project runs out in January 2015. Until then, practical experiences shall be gained in close collaboration with the French partner and the project-related industry experts, including first steps to initiate working groups for further development of combined macromagnetics/ultrasound application.
Media Contact
Sabine Poitevin-Burbes
Fraunhofer-Institut
All latest news from the category: Trade Fair News
Back to home
Newest articles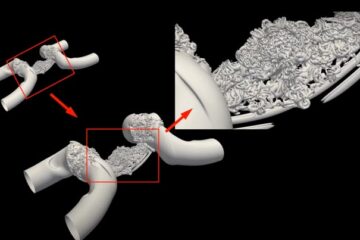 Into the vortex
TACC supercomputers help scientists probe vortices and turbulence. The subject of vortices might seem esoteric. But their impact does make headlines, as seen recently in an outbreak of tornadoes, swirling…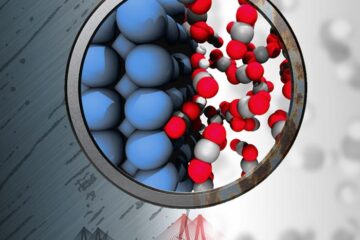 Rusting iron can be its own worst enemy
Rice team's simulations show iron catalyzes corrosion in 'inert' carbon dioxide. Iron that rusts in water theoretically shouldn't corrode in contact with an "inert" supercritical fluid of carbon dioxide. But it does….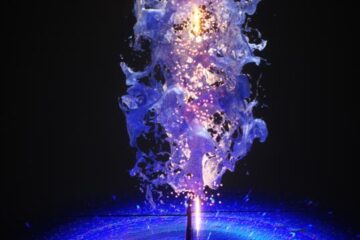 Advancing materials science with the help of biology and a dash of dish soap
High-speed X-ray free-electron lasers have unlocked the crystal structures of small molecules relevant to chemistry and materials science, proving a new method that could advance semiconductor and solar cell development….