INFOTHERM® now also leads to the most suitable substances via material classes
An expanded version of INFOTHERM®, the database with thermophysical experimental data, will be presented at ACHEMA. Its new form saves chemical engineers and process technicians the trouble of time-consuming manual searching through endless hit lists.
Users are no longer required to enter a specific compound name. Now they can formulate general search queries, for example for chlorinated hydrocarbons which form an azeotrope with water and ethanol between 50 and 60°C. Or conversely, they can query whether there are hydrocarbons without chlorine which meet this criterion. The database responds with a limited number of hits, preselected according to their relevance to the query. Costs are incurred only when specific numeric values are displayed.
An important innovation is the new option to filter by approximately 500 material classes. This enables about four million records for approximately 39,000 material mixtures and 21,000 pure substances to be researched with regard to more than 200 properties with no redundancy whatsoever. This is facilitated by the full text search complemented by a thesaurus with more than 800 search terms.
Further, ThermoML, a new XML-based IUPAC data exchange format, will also be introduced for INFOTHERM® at ACHEMA. ThermoML resulted from the collaboration with the National Institute of Standards and Technology (NIST, see http://trc.nist.gov/ThermoML.html) and ensures complete, error-free recording of thermophysical data from electronic journals as well as the export of all INFOTHERM® data using this standard format. In this way FIZ CHEMIE Berlin is following the trend of increasing numbers of renowned journals which publish their research results in this format. This will enable the database to grow at the same rate that scientific results become available online. Entries in the INFOTHERM® database are checked for reliability by a team of highly qualified scientists.
At ACHEMA, FIZ CHEMIE will exhibit together with the University of Applied Sciences Wildau at a large stand (F13-G14) in Hall 4.2. There on May 12 and 13 at 11:30 am and 2:30 pm there will be a presentation entitled "Infotherm® II: From Data to Information", which offers a detailed report of the new features and benefits of the new release of INFOTHERM®. Attendance is free and requires no registration.
Another highlight at ACHEMA in the same shared space for the university and FIZ CHEMIE is the demonstration of the transfer of the latest knowledge from research to e-learning modules. Visitors can learn about the latest R&D work with ChemgaCourse learning modules on information terminals (points of interest) networked with real instruments for chemical process technology and biosystems technology. ChemgaPedia, the online encyclopedia of the CHEMGAROO product line, provides further background information. As an example, visitors can test the alcohol concentration in their breath. In doing so they are given explanations of how alcohol testing devices work as well as background information on the effects of alcohol on the human body. There are presentations on ChemgaPedia daily at 11:00 am and 2:00 pm in the information lounge at the stand.
For further information, please contact:
FIZ CHEMIE Berlin
Postfach 12 03 37
10593 Berlin, Germany
E-mail: info@fiz-chemie.de
Press contact:
Richard Huber
Phone: +49 (0)30 39977-0
E-mail: info@fiz-chemie.de
About FIZ CHEMIE Berlin
FIZ CHEMIE Berlin is a non-profit organization supported by the German federal and state governments with the primary task of providing those in science, education and industry with high-quality information services for general chemistry, chemical technology and related fields. The organization is certified according to the DIN EN ISO 9001:2008 quality standard. FIZ CHEMIE Berlin maintains relationships with research and information institutes in Germany and abroad and has marketing agreements with partner organizations around the world. The technical information center is committed to the advancement and integration of technical information for chemistry at national and international levels. FIZ CHEMIE Berlin is a service institute in the Gottfried Wilhelm Leibniz Scientific Community (Wissenschaftsgemeinschaft Gottfried Wilhelm Leibniz – WGL)
About the University of Applied Sciences Wildau
The University of Applied Sciences Wildau, in the Berlin-Brandenburg technology area southeast of Berlin, was founded by the state of Brandenburg in 1991. Wildau is a location rich in engineering tradition. In 1949 a company technical school was established here, which was deeply rooted in machine construction. Today, along with the traditional vocational training for engineering sciences, other subjects such as business economics, management and law, commercial information technology and logistics round out the curriculum at the university. The department for biosystem technology and bioinformatics at University of Applied Sciences Wildau works together with FIZ CHEMIE Berlin in regard to ACHEMA. Information on the areas for the teaching curriculum, research and development in the department can be found online at: http://www.tfh-wildau.de/bio/
All statements in this press release which are not of a historical character refer to the future in the sense of U.S. security law. The predictive statements are assumptions which are based on the current state of information and consequently are subject to particular uncertainty factors. Events which actually occur can deviate considerably from those predicted due to many factors, for example as a result of changes in technology, product development or production, market acceptance, costs or prices for products of FIZ CHEMIE Berlin and dependence on alliances and partners, approval processes, competition, intellectual property or patent protection and copyrights.
All latest news from the category: Trade Fair News
Back to home
Newest articles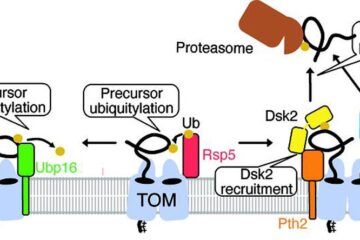 Unraveling the protein map of cell's powerhouse
Study provides insight into organization of proteins in mitochondria. Mitochondria, the so-called powerhouse of the cells, are responsible for the energy supply of the organism and fulfill functions in metabolic…
MLU physicists solve mystery of two-dimensional quasicrystal formation from metal oxides
The structure of two-dimensional titanium oxide brakes-up at high temperatures by adding barium; instead of regular hexagons, rings of four, seven and ten atoms are created that order aperiodically. A…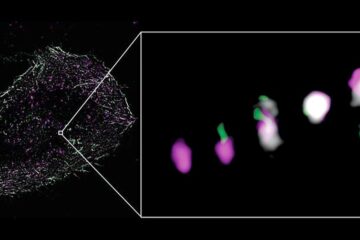 Actin affects the spread of cancer in several ways
Metastases occur when cancer cells leave a primary tumor and spread throughout the body. For this, they have to break connections with neighboring cells and migrate to other tissues. Both…