Potential preventative therapy for Type 1 diabetes
Type 1 diabetes is an autoimmune condition, where the body attacks its own insulin producing cells. It is very serious, with a sudden and dramatic onset, usually in youth. People with Type 1 diabetes must maintain an insulin-monitoring and insulin-injecting regimen for the rest of their lives.
PhD student Eliana Mariño and Dr Shane Grey, from the Garvan Institute of Medical Research in Sydney, have demonstrated how a particular molecule may be used in future as a preventative therapy. Their findings are published online in the international journal Diabetes.
The body's immune cells, or white blood cells, include B cells and T cells. B cells make antibodies and present 'antigens' to T cells, allowing them to recognise, and kill, invaders.
In previously published studies about Type 1 diabetes, Mariño and Grey showed that groups of B cells migrate to the pancreas and pancreatic lymph nodes, presenting specific insulin antigen to T cells. In other words, B cells go to the disease site and tell T cells to kill the cells that produce insulin.
"Taking that work further, our current study looks at different ways of subduing B cells, and how that affects development of the disease," said Grey.
Working with mice that spontaneously develop Type 1 diabetes, Eliana Mariño found that if she blocked BAFF (a hormone that controls survival of B cells) prior to onset, none of the mice developed diabetes.
"This is a remarkable finding, as other B cell depletion methods tested elsewhere have just delayed or reduced disease incidence," said Eliana.
When B cells were depleted, the regulators of the immune system (a subclass of T cells known as T regulatory cells) rose in numbers.
By removing B cells from the picture for a while, it appears you allow T regulatory cells to function as they should, subduing killer T cells and somehow making them tolerant of the insulin producing cells.
The Juvenile Diabetes Research Foundation supported this research. Garvan's Diabetes Vaccine Development Centre (DVDC), the mandate of which is to develop a vaccine for Type 1 Diabetes, is funding further research with the compound.
The molecule used by Grey and colleagues to inhibit BAFF is known as BCMA, and is already being used in clinical trials for other autoimmune diseases, such as Sjogren's Syndrome and Lupus.
ABOUT GARVAN
The Garvan Institute of Medical Research was founded in 1963. Initially a research department of St Vincent's Hospital in Sydney, it is now one of Australia's largest medical research institutions with nearly 500 scientists, students and support staff. Garvan's main research programs are: Cancer, Diabetes & Obesity, Immunology and Inflammation, Osteoporosis and Bone Biology, and Neuroscience. The Garvan's mission is to make significant contributions to medical science that will change the directions of science and medicine and have major impacts on human health. The outcome of Garvan's discoveries is the development of better methods of diagnosis, treatment, and ultimately, prevention of disease.
The Juvenile Diabetes Research Foundation
The Juvenile Diabetes Research Foundation is the world's largest not-for-profit supporter of diabetes research, investing more than $130 million in the search to find a cure for type 1 diabetes each year. Type 1 diabetes is a disease which strikes people suddenly, makes them dependent on multiple daily injections of insulin to survive and at risk of devastating health complications like blindness, kidney failure, heart disease and amputation. The mission of JDRF is constant: to find a cure for diabetes and its complications through the support of research.
Type 1 diabetes
Type 1 (or juvenile) diabetes affects 140,000 Australians and incidence is increasing every year. Typically striking young people, it results in the destruction of insulin-producing cells in the pancreas, leaving the sufferer on a daily regime of painful injections and finger-prick tests. Unlike type 2 diabetes, Type 1 cannot be prevented and is not associated in any way with obesity or lifestyle. While insulin keeps people alive, it is not a cure and does not prevent the onset of the serious disease complications that dramatically shorten life expectancy. Research programs such as the ITP offer the best hope for curing this debilitating condition and minimize the estimated ongoing health burden to the community.
DVDC
The DVDC is a major joint initiative of the Juvenile Diabetes Research Foundation (JDRF) and the National Health and Medical Research Council (NHMRC). It was established in Melbourne in 2003 as a translational research organisation focused on the development of a small number of promising immunotherapies to prevent, delay the progress or ameliorate the effects of type 1 diabetes. It has been positioned to bridge the gap that exists between fundamental research and full-scale clinical product development.
In 2007, DVDC transferred its operational headquarters to Garvan, an institute with a strong commitment to leading edge research in both diabetes and autoimmunity and with a focus on identifying opportunities to translate research findings into clinical treatments and/or therapeutic products. DVDC has recently become a public company limited by guarantee with the Garvan Institute of Medical Research as its sole member.
MEDIA ENQUIRIES
Alison Heather
Science Communications Manager
Garvan Institute of Medical Research
0434 071 326
OR
Lyndal Howison
Media and PR Executive
Juvenile Diabetes Research Foundation
0411 110 717
Media Contact
Alison Heather
EurekAlert!
All latest news from the category: Health and Medicine
This subject area encompasses research and studies in the field of human medicine.
Among the wide-ranging list of topics covered here are anesthesiology, anatomy, surgery, human genetics, hygiene and environmental medicine, internal medicine, neurology, pharmacology, physiology, urology and dental medicine.
Back to home
Newest articles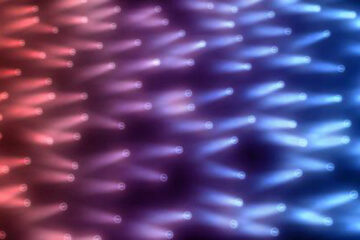 Researchers show an old law still holds for quirky quantum materials
This surprising result is important for understanding unconventional superconductors and other materials where electrons band together to act collectively. Long before researchers discovered the electron and its role in generating…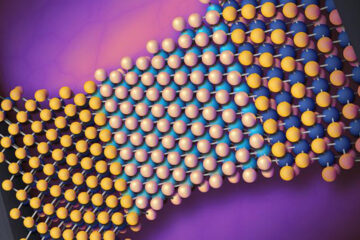 Straining memory leads to new computing possibilities
Researchers develop hybrid phase-change memristors that offer fast, low-power, and high-density computing memory.# By strategically straining materials that are as thin as a single layer of atoms, University of Rochester scientists have…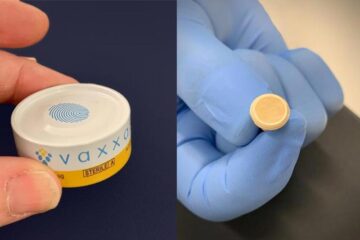 A patch of protection against Zika virus
A simple-to-apply, needle-free vaccine patch is being developed to protect people from the potentially deadly mosquito-borne Zika virus. A prototype using The University of Queensland-developed and Vaxxas-commercialised high-density microarray patch…