Grease-free bonded coating with incorporated corrosion protection
The INM will be exhibiting these and other developments from 23 to 24 October at Eurofinish 2013 in Ghent (Belgium).
Machine parts such as gear wheels, screw threads, cranks and bicycle chains wear if there is friction between their metal surfaces; lubricants and functional oils help prevent this. These grease-based lubricants combine with dirt, abrasion and dust, and over time form lumps or become resinous.
Machine parts then have to be expensively cleaned and regreased, which means more frequent maintenance, greater consumption of resources, polluting waste and at times machine breakdowns. Researchers at the INM have now developed a bonded coating which is grease-free and also protects against corrosion.
"The thing about our bonded coating is its composition and structure", explains Carsten Becker-Willinger, Head of the Nanomers Program Division. "We have incorporated platelet-like solid lubricants and platelet-like particles in a binder. When this mixture is applied to a surface, it produces a well-ordered structure in which these various particles are arranged in a roof tile pattern", he adds. This forms a so-called transfer film between the bonded coating and the object through which surfaces can slide with the minimum of friction. "The particular mixture ratio means that our composite has a very low coefficient of friction. If we only used a solid lubricant, the coefficient of friction would be considerably higher", says the chemist.
The roof tile structure not only provides low-friction sliding, it also acts as a barrier. This is a particular advantage because as a result the material also prevents moisture or salts penetrating metal surfaces, thus also protecting against corrosion. In a neutral salt spray context, the composite has a corrosion resistance of over 1000 hours on low-alloy steel.
The bonded coating can be applied using classic wet chemistry processes such as spraying or dipping. The roof tile structure forms by simple thermal curing without any further assistance in self-organization.
Contact:
Dr Carsten Becker-Willinger
INM – Leibniz Institute for New Materials
Spokesman Chemical Nanotechnology
Head Program Division Nanomere
Phone: +49681-9300-196
nanomere@inm-gmbh.de
INM conducts research and development to create new materials – for today, tomorrow and beyond. Chemists, physicists, biologists, materials scientists and engineers team up to focus on these essential questions: Which material properties are new, how can they be investigated and how can they be tailored for industrial applications in the future? Four research thrusts determine the current developments at INM: New materials for energy application, new concepts for implant surfaces, new surfaces for tribological applications and nanosafety/nanobio interaction. Research at INM is performed in three fields: Chemical Nanotechnology, Interface Materials, and Materials in Biology.
INM – Leibniz Institute for New Materials, situated in Saarbruecken, is an internationally leading centre for materials research. It is an institute of the Leibniz Association and has about 190 employees.
All latest news from the category: Trade Fair News
Back to home
Newest articles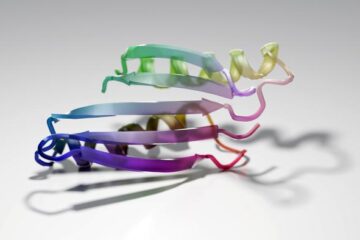 Deep learning dreams up new protein structures
A neural network trained exclusively to predict protein shapes can also generate new ones. Just as convincing images of cats can be created using artificial intelligence, new proteins can now…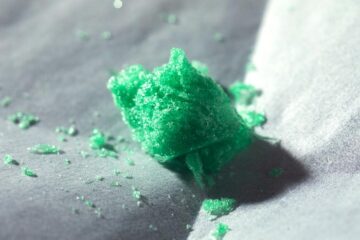 How to freeze-dry a potential COVID-19 vaccine
In Science Advances, scientists report successfully freeze-drying specialized liposomes that could be developed for use in future vaccines. Things that are freeze-dried: Astronaut food. Emergency rations. And, just maybe, some…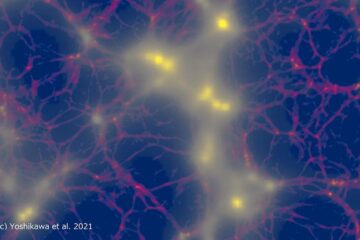 Record-breaking simulations of large-scale structure formation in the universe
Researchers led by the University of Tsukuba present computer simulations that capture the complex dynamics of elusive neutrinos left over from the Big Bang. Current simulations of cosmic structure formation…