PLA-Inhibitors (stoPLA): New class of NSAIDs for oral and transdermal pain treatment
Phospholipase A2 (PLA2) designates a large and diverse
group of enzymes that cleave phospholipids at the sn-2- position. This metabolic step is instrumental in a variety of pathogenic processes causing pain, fever and inflammation. Presently glucocortidoids are used for inhibition of PLA2. Unfortunately, glucocortidoids have serious side effects which limit their use as medication for pain treatment. stoPLA is a new class of heteroaryl-substituted acetone derivatives for the effective inhibition of PLA2, especially of cytosolic PLA2. These compounds effectively interact with the synthesis of prostaglandins and leukotrienes and reduce inflammatory processes. The new heteroarylsubstituted acetone derivatives have also an excellent solubility profile and are stable against metabolic inactivation through ketogroup reduction.
Further Information: PDF
PROvendis GmbH
Phone: +49 (0)208/94105 0
Contact
Dipl.-Ing. Alfred Schillert
Media Contact
info@technologieallianz.de
TechnologieAllianz e.V.
All latest news from the category: Technology Offerings
Back to home
Newest articles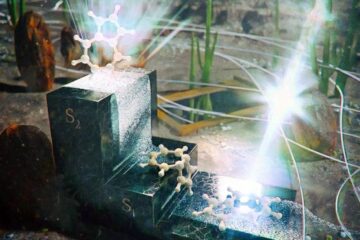 A mysterious blue molecule will help make better use of light energy
Researchers at IOCB Prague are the first to describe the causes of the behavior of one of the fundamental aromatic molecules, which fascinates the scientific world not only with its…
Let it flow: recreating water flow for virtual reality
The physical laws of everyday water flow were established two centuries ago. However, scientists today struggle to simulate disrupted water flow virtually, e.g., when a hand or object alters its…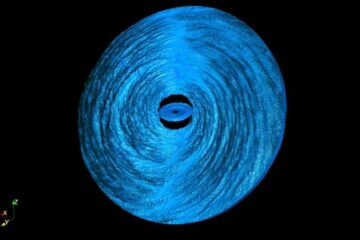 Black holes eat faster than previously expected
New finding might explain why quasars flare and fade so quickly. A new Northwestern University-led study is changing the way astrophysicists understand the eating habits of supermassive black holes. While…