Unlocking a brighter future for locked-in syndrome
A team of researchers from Montreal has found that stroke patients living with Locked-In Syndrome (LIS) who cannot move, swallow or even breathe on their own, can regain a remarkable level of independence with technological help.
The team's findings, to be presented at the Canadian Stroke Congress, stem from a 20-year study that followed the rehabilitation of 25 LIS patients, people who are aware and awake but cannot move or communicate verbally due to complete paralysis of nearly all voluntary muscles.
"These patients can achieve a remarkable level of independence in communication and mobility with the use of rehabilitation and technological help," says researcher Dr. Nicole Beaudoin, specialist in physical medicine and rehabilitation in the neurology program and chief of rehabilitation at the Institut de r¨¦adaptation Gingras-Lindsay de Montr¨¦al. "They have a strong will to live and we help improve the quality of their lives."
LIS results from a lesion to the brainstem, which can occur when a stroke impacts this specific small area at the junction between the spinal cord and the left and right hemispheres of the brain. The lesion blocks the brain's motor pathways, resulting in almost complete paralysis.
The majority of patients in this study received training to use some form of technology that could enhance their independence.
Forty per cent succeeded in using a cephalic control ©¤ a joystick activated by the movements of the head ©¤ to drive a wheelchair.
Twenty five per cent were able to use a head mouse emulator ©¤ a little reflector placed on the forehead that sends information to a small receptor in a computer ©¤ allowing them to use the computer.
Others, who had even more limited movement, require more sophisticated computerized interfaces to activate a scanning system, which permits combined computer-supported communication and safe wheelchair control.
"In spite of considerable motor disabilities, many patients achieved a high level of autonomy to communicate and to control a motorized wheelchair," says Dr. Beaudoin. "Advances in technology can dramatically improve independence for LIS patients."
Though these patients are virtually completely immobile, they are sometimes left with the ability to make a one- or two-degree movement of the head, a twitch of a finger or toe, or an eye movement. These minimal functions can open up their world in many ways.
Some patients in this study, for example, learned to operate a motorized wheelchair or control a mouse to access a computer with just the slightest head movement. Others could use eye tracking to access an interface with words or symbols, allowing them to be heard.
One patient has a switch under her first toe, and with that she can write, communicate, send emails, and play computer games, and her words are translated into sound.
Another patient had originally spent a year on his back, staring at the ceiling. At the time, no one knew he could communicate with his eyes. With the right technology, now he can let his caregivers know of his needs.
"We see that advances in technology can greatly improve independence and the lives of many people following a stroke, including those with LIS," says Ian Joiner, director of stroke at the Heart and Stroke Foundation. "These results underscore how rehabilitation can have a huge positive impact, even when the outcomes appear very grave at first."
"Locked-in syndrome, beautifully shown in the French film The Diving Bell and the Butterfly, occurs with major brainstem stroke," says Dr. Michael Hill, Canadian Stroke Congress co-chair. "It leaves patients fully conscious, aware and mentally competent but completely paralyzed. These remarkable developments in assistive technology can allow victims of this uncommon stroke type, the full re-expression of their humanity."
Until now, there has been little Canadian data on the functional outcome of people living with LIS.
The Canadian Stroke Congress is a joint initiative of the Canadian Stroke Network, Heart and Stroke Foundation of Canada and Canadian Stroke Consortium.
Statements and conclusions of study authors are solely those of the study authors and do not necessarily reflect Vascular 2013 host organizations' policy or position. They make no representation or warranty as to their accuracy or reliability.
The Canadian Stroke Network, canadianstrokenetwork.ca, is a national research network headquartered at the University of Ottawa. It includes scientists, clinicians and health-policy experts committed to reducing the impact of stroke.
The Heart and Stroke Foundation's mission is to prevent disease, save lives and promote recovery. A volunteer-based health charity, we strive to tangibly improve the health of every Canadian family, every day. 'Healthy lives free of heart disease and stroke. Together we will make it happen.' Heartandstroke.ca
Vascular 2013 is a unique, one-time Canadian event bringing four separate scientific meetings together under one roof: the Canadian Cardiovascular Congress, the Canadian Diabetes Association/Canadian Society of Endocrinology and Metabolism Professional Conference, the Canadian Stroke Congress and the Canadian Hypertension Congress. vascular2013.ca
It is a joint initiative of the Canadian Cardiovascular Society, Canadian Diabetes Association/Canadian Society of Endocrinology and Metabolism, the Canadian Stroke Network, the Heart and Stroke Foundation, and Hypertension Canada.
For more information and/or interviews, contact the VASCULAR 2013 MEDIA OFFICE AT 514-789-3402 (Oct 17-20)
OR
Massy Forget Langlois Public Relations
Christian Ahuet, Consultant
514-842-2455, ext. 29 / Cell 514-994-7496
Congress information and media registration is at http://www.vascular2013.ca
After October 20, 2013 contact:
Jane-Diane Fraser
Heart and Stroke Foundation
jfraser@hsf.ca
613-569-4361×273
Media Contact
Jane Diane Fraser
EurekAlert!
All latest news from the category: Studies and Analyses
innovations-report maintains a wealth of in-depth studies and analyses from a variety of subject areas including business and finance, medicine and pharmacology, ecology and the environment, energy, communications and media, transportation, work, family and leisure.
Back to home
Newest articles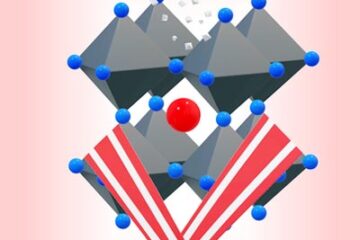 Perovskite solar cells soar to new heights
Metal halide perovskites have been under intense investigation over the last decade, due to the remarkable rise in their performance in optoelectronic devices such as solar cells or light-emitting diodes….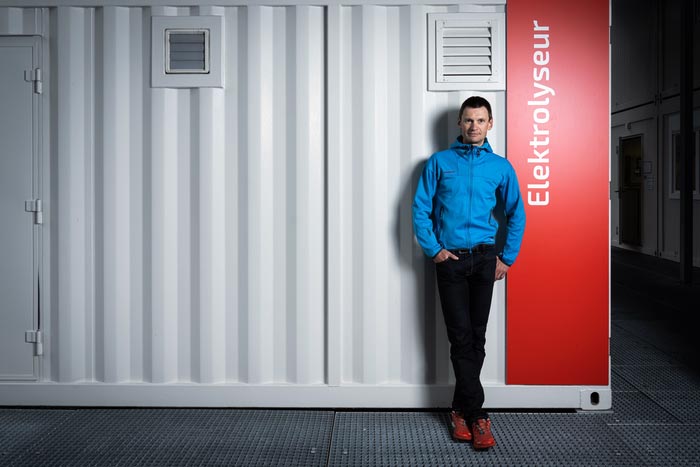 Blue hydrogen can help protect the climate
An international group of researchers led by the Paul Scherrer Institute and the Heriot-Watt University has carried out in-depth analyses of the climate impact of blue hydrogen. This is produced…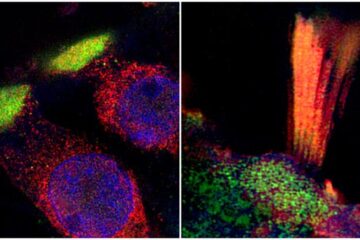 Genes associated with hearing loss visualised in new study
Researchers from Uppsala University have been able to document and visualise hearing loss-associated genes in the human inner ear, in a unique collaboration study between otosurgeons and geneticists. The findings…