Vaccinating children protects adults as well
Since the approval of a vaccine against pneumococcal bacteria for young children in 2000, there has not only been a drop in the incidence of severe disease caused these bacteria in children but also a significant decline in the disease in adults. Researchers from the Centers for Disease Control and Prevention report their results today in two studies at the International Conference on Emerging Infectious Diseases.
"We were pretty confident when we recommended this vaccine for children it would help them," says Cynthia Whitney, a researcher on both studies. "What was a pretty pleasant surprise was the amount of benefit we've seen in unvaccinated populations."
Steptococcus pneumoniae, also called pneumococcus, is one of the most common causes of bacterial meningitis in children in the United States. It can also cause bacterial pneumonia and deadly bloodstream infections. In its less severe forms it can also cause ear and throat infections. Pneumococcus bacteria can be found colonizing many people's noses and throats without causing infection. Why it suddenly invades the body and causes disease is unknown.
A vaccine against pneumococcal disease has been available for adults and children over 2 years of age since the 1980s, but in 2000 a new vaccine was approved by the FDA for children 2 to 23 months old.
Whitney and her colleagues have been tracking the incidence of the most severe forms of the disease, invasive pneumococcal disease (IPD) – defined as meningitis or a bloodstream infection, which can include some cases of pneumonia – since the introduction in the vaccine.
"After the first full year we made our first report suggesting the effectiveness of the vaccine. We saw a significant decrease in IPD in target age group," says Whitney. "At that time we weren't sure if it had just been a mild season and the numbers might go back up the next year, or if it was a real downturn due to the vaccine."
The results released today from the second year of surveillance show a continued reduction in IPD rates in children for whom the vaccine is recommended. The rate of IPD in children 2 to 23 months of age from pneumococcal strains that the vaccine protects against was 94% lower in 2002 than it was in 2001. There was also a decline in IPD in older children (age 2-4) and very young children (less than 2 months old) as well.
Another study released today shows a continuing decline in cases of IPD in adults as well. This supports the theory that young children may have been serving as a reservoir for the bacteria in the general population.
"We're vaccinating children and the children in turn are not passing the bacteria on to adults and other children," says Whitney. "Overall, the vaccine has done a great job of preventing disease."
The International Conference on Emerging Infectious Diseases is organized by the Centers for Disease Control and Prevention (CDC), the American Society for Microbiology, the Council of State and Territorial Epidemiologists, the Association of Public Health Laboratories and the World Health Organization. More information on the meeting can be found online at www.iceid.org.
Alle Nachrichten aus der Kategorie: Studies and Analyses
innovations-report maintains a wealth of in-depth studies and analyses from a variety of subject areas including business and finance, medicine and pharmacology, ecology and the environment, energy, communications and media, transportation, work, family and leisure.
Zurück zur Startseite
Neueste Beiträge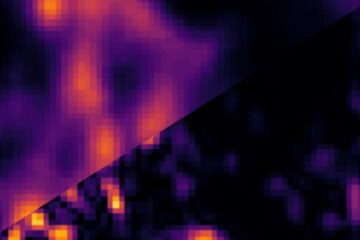 Microscopy beyond the resolution limit
The Polish-Israeli team from the Faculty of Physics of the University of Warsaw and the Weizmann Institute of Science has made another significant achievement in fluorescent microscopy. In the pages…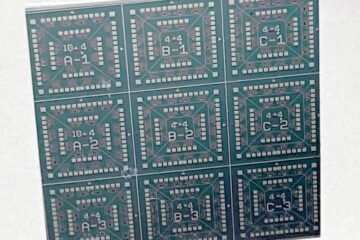 Material found in house paint may spur technology revolution
Sandia developed new device to more efficiently process information. The development of a new method to make non-volatile computer memory may have unlocked a problem that has been holding back…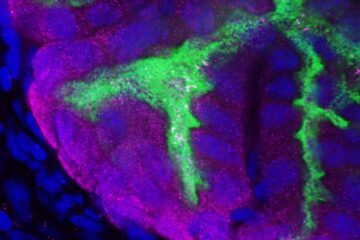 Immune protein orchestrates daily rhythm of squid-bacteria symbiotic relationship
Nearly every organism hosts a collection of symbiotic microbes–a microbiome. It is now recognized that microbiomes are major drivers of health in all animals, including humans, and that these symbiotic…