Scientists demand an ethical education in computer engineering
This is one of the conclusions of a study carried out by researchers of Carlos III University of Madrid (UC3M), in which different schools of ethics susceptible to be applied to computer scientists have been analyzed as well as the consequences of the development of their profession.
Although they seem to be completely different disciplines "ethics and information technology are two fields of research which are not in conflict; in fact,, ethics cuts across all aspects of our lives, among which is information technology ", explain the authors of this study, Gonzalo Génova y Anabel Fraga, from the Computer Technology Department at UC3M. In addition, according to their research, ethics does not restrict personal freedom, but instead "it is the way we use to control our own destiny and to achieve personal growth", points out M. Rosario González, from the Complutense University of Madrid, co-author of this study.
According to the study, there are two different schools of thought which can be applied to information technology: on one hand, the consequentialism, in which the goodness of an action resides in its consequences; on the other hand, deontologism, according to which an action is right or wrong in and of itself, independently of its consequences. According to Gonzalo Génova, "the debate adopts too frequently a caricature bent: the first are represented as fanatics, and the latter as people without scruples, because in this way it is easier to ridiculize the other from the opposing side". Anyway, the scientists from UC3M have come to the conclusion that without a solid ethical education, the engineer "would become a mere depersonalized technical instrument in the hands of others".
A personal ethics school of thought
Evaluating the effects of a computing programme is difficult, but according to Anabel Fraga "this complexity is not an excuse to ignore the consequences". Faced with this issue, and after analyzing the different ethics systems, the authors have opted for a model termed "moderate deontologism", based on rational behavior which integrates rules and consequences. For the researchers, extreme positions are neither rational nor practical, for which they conclude that the most correct ethical position is that which, without undervaluing the consequences of actions, recognizes unquestionable barriers which are indispensable in respecting human dignity.
The new degrees in Computer Engineering, which will be offered in the incoming academic year at UC3M, suppose an advance as they will adopt a cross-sectional focus of the aspects of professional ethics. However, explains Gonzalo Génova, "the subject is important enough to warrant specific intellectual and rigorous treatment; because of that, the cross-sectional focus, which is indispensible, should be combined with a specific course subject".
The professors of professional ethics and the computer engineers often encounter two preconceived notions among their students. On one hand "they think that ethics is a matter of opinion" and on the other hand, "they believe that professional ethics consists of prohibitions or barriers", explains M. Rosario González. Nevertheless, her point of view differs from these stereotypes, and she affirms that ethics is something that is fundamentally positive and creative, which searches for new ways of doing good actions.
Media Contact
Francisco Javier Alonso Flores
alfa
All latest news from the category: Studies and Analyses
innovations-report maintains a wealth of in-depth studies and analyses from a variety of subject areas including business and finance, medicine and pharmacology, ecology and the environment, energy, communications and media, transportation, work, family and leisure.
Back to home
Newest articles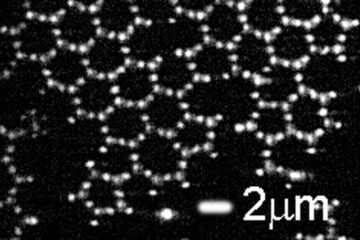 Graphene grows – and we can see it
Graphene is the strongest of all materials. On top of that, it is exceptionally good at conducting heat and electrical currents, making it one of the most special and versatile…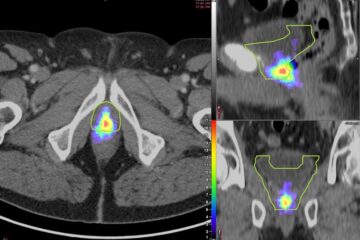 PSMA PET improves decision making for prostate cancer treatment
Detailed PSMA PET mapping of cancer recurrence in the prostate bed shows that current radiotherapy contouring guidelines—which determine the target areas for treatment—miss a significant number of lesions and may…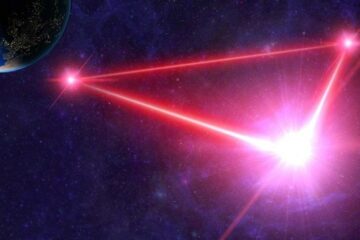 The search for the missing gravitational signal
A new SISSA study proposes an array of interferometers in space to detect subtle fluctuations in the background gravitational signals that may reveal the secrets of black hole mergers. Every…