Personal debt: envy, penury or necessity?
What part does envy play in the apparently spiralling stock of personal debt in the UK, which last year passed the £1 trillion mark? New research by Stephen McKay, published in ESRC's new report Seven Deadly Sins, indicates that people who are envious of what others have, and dissatisfied with their own incomes, do tend to have higher levels of credit and greater difficulties making repayments. But the size of this effect is small compared with the effects of age, income and changes in circumstances.

Looking at data from the British Household Panel Survey (BHPS), McKay finds that the average adult owes around £4,000. Men and women are almost equally likely to have taken out credit and to have store or credit cards, but men have borrowed rather more money – close to £5,000 on average while women typically owe around £3,000.
Analysis of the BHPS indicates that there is a link between individuals' satisfaction with their household income and whether they have outstanding credit commitments. One third of people who are 'completely satisfied' with their income owe any money, compared with half of those expressing the least satisfaction. Those expressing the least satisfaction with their income are also the most likely to describe their loan repayments as a burden. The higher people's satisfaction with their income, the less likely they are to believe that their repayments are a burden.
Analysis looking more directly at envy uses data from a study by the Office for National Statistics, in which respondents were asked two specific questions: 'are you often envious of others?' and 'do you feel that others are often envious of you?' It is possible to look at the association between these views, and whether people have had difficulty paying for credit/bills, and whether they have needed to borrow for day-to-day needs from a range of more informal sources – friends, family, pawnbrokers, moneylenders.
Among a group of people aged 16-59, 13% had experienced arrears in the past year, while 16% had resorted to more informal kinds of borrowing. Among those saying they were often envious of others, 18% had experienced arrears and 23% had used informal borrowing, especially from family.
Without looking at other factors, envy might appear to be increasing the rate of arrears, appreciably so but by less than 50% compared with the population average. This might be an important factor in some borrowing, but other factors seem to play a much larger role in why different groups of people are more likely to have borrowed or experienced arrears.
McKay's research indicates that families who have experienced a fall in their income in the past 12 months have twice the level of arrears as those whose income has stayed the same or risen.
Among the most important factors in borrowing and in difficulties meeting repayments are age, income and changes in circumstances. For example, McKay's research finds that arrears are at their highest among families where the heads of household are in their 20s, more than a third of whom are currently in arrears, 22% with bills and 25% with credit commitments. Among those in their 30s, arrears drop to one in five.
The effect of income on problems meeting debt payments is also very strong. Arrears affect one third of people with annual incomes of £7,500-£14,999, dropping to just one in ten of those with annual incomes exceeding £35,000. Clearly, being on a low income is among the strongest influences on having problems repaying debts, and these are magnified by drops in income and other changes in circumstances.
Whatever the ability of most borrowers to repay their debts, there is clearly a group finding it more difficult to pay either credit or bills. 18% of households have arrears in paying bills or credit on time, and this rises to 30% of families with children and half of lone parents. People who say that repayments are a heavy burden tend to be younger than average and more likely to have children (especially lone parents). Those saying that repayments are a burden also appear to owe larger amounts.
All latest news from the category: Social Sciences
This area deals with the latest developments in the field of empirical and theoretical research as it relates to the structure and function of institutes and systems, their social interdependence and how such systems interact with individual behavior processes.
innovations-report offers informative reports and articles related to the social sciences field including demographic developments, family and career issues, geriatric research, conflict research, generational studies and criminology research.
Back to home
Newest articles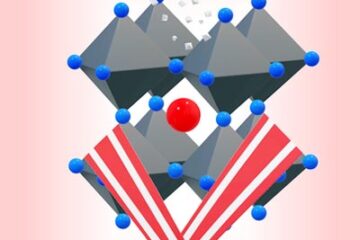 Perovskite solar cells soar to new heights
Metal halide perovskites have been under intense investigation over the last decade, due to the remarkable rise in their performance in optoelectronic devices such as solar cells or light-emitting diodes….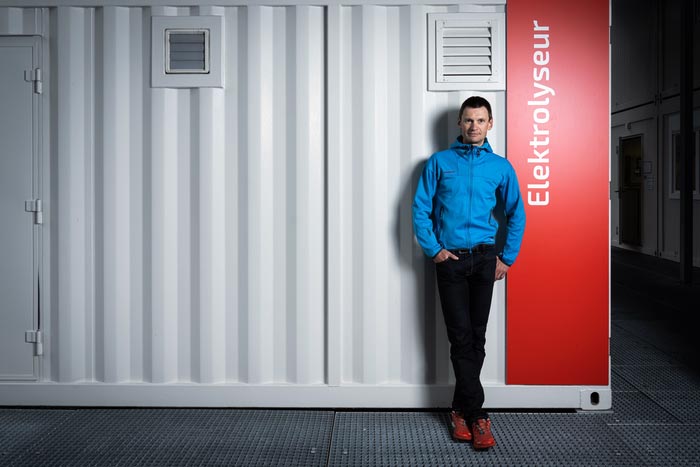 Blue hydrogen can help protect the climate
An international group of researchers led by the Paul Scherrer Institute and the Heriot-Watt University has carried out in-depth analyses of the climate impact of blue hydrogen. This is produced…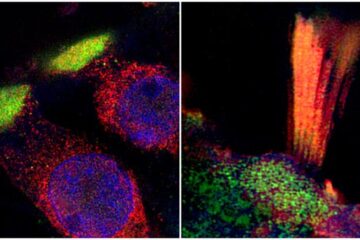 Genes associated with hearing loss visualised in new study
Researchers from Uppsala University have been able to document and visualise hearing loss-associated genes in the human inner ear, in a unique collaboration study between otosurgeons and geneticists. The findings…