Shaping the Potential for Global Environmental Governance
Shaping the Potential for Global Environmental Governance
International Global Change Research Conference in Bonn, 9-13-October 2005
Global environmental change has led to increased risks for many and worsened existing inequities, in some cases leading to conflicts. The numbers of environmental refugees are on the rise. Who is responsible for climate change, and who, in turn, suffers most from it? How do individuals and communities cope with environmental stresses, and what is their response? What is the role of institutions and organizations, and could global environmental governance improve the situation? How can societies' and individuals' consumption patterns and lifestyle dynamics be adjusted towards sustainability?
These are just a few among many questions asked in global change research. With this year's focus on the theme of "Global Environmental Change, Globalization and International Security," the Human Dimensions of Global Environmental Change Research Community will hold their 6th Open Meeting at the University of Bonn from 9 to 13 October 2005. This conference will bring together international global change experts from a broad range of disciplines to discuss their research results on human causes, consequences and responses to global environmental change – the `Human Dimensions´ – and to develop a forward-looking action plan that links human dimensions research into contemporary policy debates on future actions of the global community. With 600 expected participants, this conference is not only one of the largest conferences in the Bonn region this year, but also the world's largest social science event on global change issues.
An Intensive Review Process, High-Quality Papers and Thought-Provoking Discussions
The four-day meeting will consist of plenary and panel sessions, round tables, paper sessions and poster presentations. Plenary presentations and discussions encompass the policy relevance of human dimensions research, the weaknesses and benefits of interdisciplinary research, and a stock-taking of the human dimensions research up-to-date. In an intense review process, 128 parallel sessions were selected. These sessions concentrate on different areas of human dimensions research; for example, human security and global environmental change, land-use and land-cover change, institutional dimensions of global environmental change, industrial transformation, urbanization, coastal zones, water, food systems, and carbon sequestration.
Support for Young Researchers from the South
Several parallel sessions will also address the science-policy interface (i.e., integrating Climate Information into Decision Making, or Policy of Sustainable Consumption) while others focus on modeling and scenario development as important tools to bring together the results of multi-disciplinary research and to provide an operational framework for this research. In addition, four pre-Open Meeting training seminars will cover a range of relevant research methods. These seminars will give young researchers, predominantly from developing countries, the opportunity to strengthen their knowledge in the specific area and gain useful tools and methodologies.
The Open Meetings are a result of research, networking and capacity building efforts that started after the Rio Earth Summit in 1992 and were developed further after the Johannesburg Summit in 2002. They reflect the growing need for truly border-crossing scientific approaches that take societal questions into account. Hosted by the University of Bonn, the meeting is organized by the International Human Dimensions Programme on Global Environmental Change (IHDP), based in Bonn. Other co-organizers for the 6th Open Meeting are the Center for International Earth Science Information Network (CIESIN) at Columbia University, USA; the International Institute for Applied Systems Analysis (IIASA) in Laxenburg, Austria; the Institute for Global Environmental Strategies (IGES) in Shonan Village, Japan; and the United Nations University (UNU) in Tokyo, Japan.
For more information on the 6th Open Meeting, please visit the conference website at: http://www.openmeeting.homelinux.org
For further details, contact:
Ula Löw
Information Officer
IHDP
Walter-Flex-Str. 3
53113 Bonn, Germany
Tel: 49-228-739061
Fax: 49-228-739054
Loew.ihdp@uni-bonn.de
All latest news from the category: Earth Sciences
Earth Sciences (also referred to as Geosciences), which deals with basic issues surrounding our planet, plays a vital role in the area of energy and raw materials supply.
Earth Sciences comprises subjects such as geology, geography, geological informatics, paleontology, mineralogy, petrography, crystallography, geophysics, geodesy, glaciology, cartography, photogrammetry, meteorology and seismology, early-warning systems, earthquake research and polar research.
Back to home
Newest articles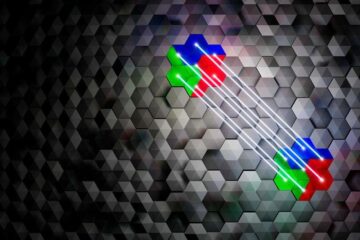 Error-Free Quantum Computing Gets Real
For quantum computers to be useful in practice, errors must be detected and corrected. At the University of Innsbruck, Austria, a team of experimental physicists has now implemented a universal…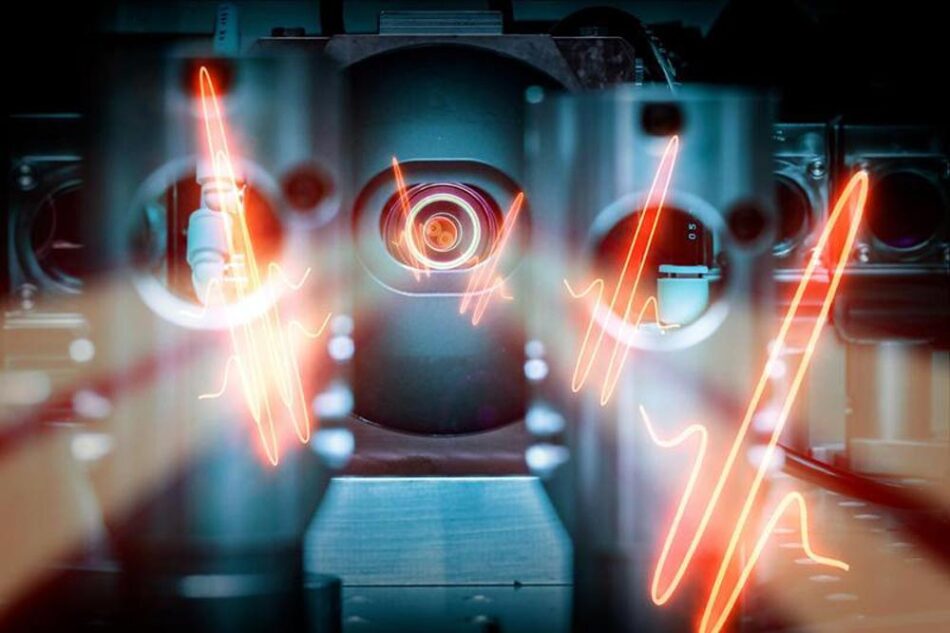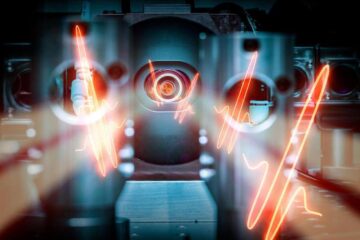 Most powerful dual-comb spectrometer developed
Scientists from Hamburg and Munich developed the world's most powerful dual-comb spectrometer that paves the way for many applications in atmospheric science and biomedical diagnostics, such as early cancer detection….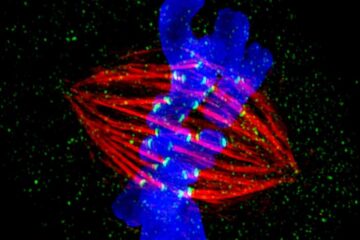 Role of cohesins in embryonic stem cell division
Study shows how meiotic cohesin complexes affect chromosome structure and genomic integrity – and the long-term implications of their effects on the stem cell genome. Chromosomes undergo precise structural changes…