NIST develops rapid method for judging nanotube purity
Initial feasibility tests show that the method not only is faster than the standard analytic technique but also effectively screens much smaller samples for purity and consistency and better detects sample variability.
Carbon nanotubes have unique properties, and thermal and electrical conductance, that could be useful in fields such as aerospace, microelectronics and biotechnology. However, these properties may vary widely depending on nanotube dimensions, uniformity and chemical purity. Nanotube samples typically contain a significant percentage of more ordinary forms of carbon as well as metal particles left over from catalysts used in manufacturing. The new NIST method, described at a conference last week,* involves spraying nanotube coatings onto a quartz crystal, gradually heating the coated crystal, and measuring the change in its resonant frequency as different forms of carbon vaporize. The frequency changes in proportion to the mass of the coating, and scientists use this as a measure of stability at different temperatures to gauge consistency among samples. The quartz crystal technique, which can reveal mass changes of just a few nanograms, already is used in other contexts to detect toxic gases and measure molecular interactions.
NIST researchers tested dozens of samples from a batch of commercial single-walled carbon nanotubes, comparing results of the new method with those from a standard technique, thermogravimetric analysis, and confirming results with scanning electron microscopy. Both methods revealed that the samples contained large amounts of amorphous carbon as well as residual metal particles. But the quartz crystal method could obtain results from just micrograms of material, compared to milligrams for thermogravimetric analysis, and also revealed several orders of magnitude more variability in the samples tested. The new technique also uses simpler equipment.
Although the differences among nanotube samples may appear subtle, they may still affect product viability, because even small variations in material composition can affect electrical and thermal behavior, and lack of uniformity may demand higher loads of nanotubes, which are expensive. NIST scientists carried out the tests with the help of students from the University of Colorado-Boulder and Rensselaer Polytechnic Institute, Troy, N.Y.
Alle Nachrichten aus der Kategorie: Process Engineering
This special field revolves around processes for modifying material properties (milling, cooling), composition (filtration, distillation) and type (oxidation, hydration).
Valuable information is available on a broad range of technologies including material separation, laser processes, measuring techniques and robot engineering in addition to testing methods and coating and materials analysis processes.
Zurück zur Startseite
Neueste Beiträge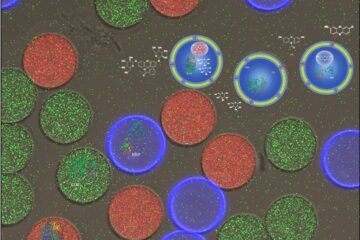 An artificial cell on a chip
Researchers at the University of Basel have developed a precisely controllable system for mimicking biochemical reaction cascades in cells. Using microfluidic technology, they produce miniature polymeric reaction containers equipped with…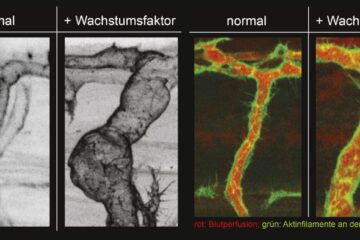 Specific and rapid expansion of blood vessels
Nature Communications: KIT researchers identify a new mechanism to control endothelial cell size and arterial caliber – basis for better treatment of heart infarct and stroke. Upon a heart infarct…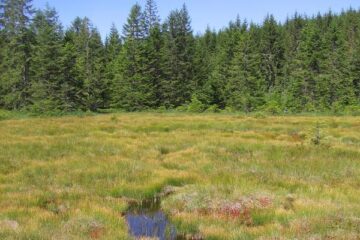 Climate change drives plants to extinction in the Black Forest in Germany
Climate change is leaving its mark on the bog complexes of the German Black Forest. Due to rising temperatures and longer dry periods, two plant species have already gone extinct…