New European cancer figures: ageing population is causing major increase in the cancer burden warn experts
Professor Peter Boyle, Director of the International Agency for Research on Cancer (IARC) in Lyon, France, who prepared the report with IARC colleagues, warned that despite better prevention and treatments, Europe faced a major increase in the cancer burden because of the ageing population. He said urgent action was needed now to tackle cancer, particularly in Central and Eastern Europe, through measures such as tobacco control and more widespread screening for breast and colorectal cancer, as well as efforts to improve people's diet and exercise and reduce levels of obesity.
"With an estimated 3.2 million new cases (53% occurring in men, 47% in women) and 1.7 million deaths (56% in men, 44% in women) each year, cancer remains an important public health problem in Europe, and the ageing of the European population will cause these numbers to continue to increase, even if age-specific rates of cancer remain constant," he said. "Evidence-based public health measures, such as screening, exist to reduce deaths from breast, cervical and colorectal cancer, while the incidence of lung cancer, and several other forms of cancer, could be diminished by tobacco control."
The 25 EU countries accounted for nearly 2.3 million of the new cases and over one million cancer deaths [2].
Lung, colorectal, breast and stomach cancers are the top four killers
Lung cancer remains the biggest killer, with an estimated 334,800 deaths in 2006 (19.7% of the total number of deaths from cancer), followed by colorectal cancer (207,400 deaths), breast cancer (131,900 deaths) and stomach cancer (118,200 deaths).
"Lung cancer retains its status as the leading cause of cancer death in Europe in 2006," said Prof Boyle. "The overwhelming majority of lung cancer is caused by tobacco smoking, and tobacco control is clearly a number one priority in Europe, not only aimed at men, particularly the male populations of Central and Eastern Europe, but increasingly targeted towards women, especially in Northern Europe."
Breast, colorectal and lung cancers have the highest incidence
Since the previous estimates for 2004, breast cancer has overtaken lung cancer as the commonest cancer to be diagnosed overall, with 429,900 new cases in 2006 (13.5% of all cancer cases). It was followed by colorectal cancer (412,900 cases, 12.9%) and lung cancer (386,300 cases, 12.1%).
Prof Boyle said the rise in the number of breast cancer cases could be attributed partially to the introduction of organised mammography screening programmes, which meant that more cancers were detected, and at an earlier stage. "These programmes have the short-term consequence of increasing the incidence, which has risen by 16% since our latest 2004 estimates." Despite the benefit of screening programmes, he said that deaths from breast cancer were continuing to rise (130,000 in 2004, 131,900 in 2006) because of the ageing population.
In women, after breast cancer, colorectal cancer (195,400, 13.1% of the total) and cancer of the uterus (149,300, 10%) were the most commonly diagnosed cancers.
In men, the widespread use of the Prostate Specific Antigen (PSA) tests was also having an effect on the numbers of prostate cancers being detected; prostate cancer was the most frequent cancer diagnosed (345,900, 20.3% of the total), followed by lung cancer (292,200, 17.2%) and colorectal cancer (217,400, 12.8%).
Prof Boyle said: "Despite the widespread use of PSA testing in many European countries, the number of deaths from prostate cancer has increased by around 16% since 1995 due, in large measure, to the rapid increase in the numbers of men reaching older ages."
Screening programmes needed
The second most common cause of cancer death in both men and women was colorectal cancer. "There remains hope that dietary modifications, increased physical activity and avoidance of obesity could lead to reductions in the incidence and mortality from colorectal cancer," said Prof Boyle. "However, progress has been very slow; the number of deaths has increased by 1.8% since our previous 2004 estimates. Screening for colorectal cancer has been shown to be effective, and clearly there is a need for organised colorectal cancer screening programmes throughout Europe."
Deaths from stomach cancer are continuing to decline in men and women throughout Europe, although it still accounts for 5.6% of all new cases of cancer (5.9% in 2004) and 7.4% of all cancer deaths (8.1% in 2004). "However, higher incidence and mortality rates occur in the Central and Eastern European countries, possibly reflecting a lower level of affluence, a diet lower in fresh fruits and vegetables and higher rates of Helicobacter pylori infection," said Prof Boyle.
Significant differences in the chances of surviving other cancers existed between the Eastern and Baltic European countries and other European countries. In the 25 member countries of the European Union an estimated 23,600 women died from cancer of the uterus in 2006 and 46,600 died in the whole of Europe.. "The number of years of life lost could be reduced in women living in Central and Eastern European countries if efficient national cervical cancer screening programmes were in place," said Prof Boyle.
He concluded: "The increased burden of cancer incidence in Europe between 2004 and 2006, which is estimated to have risen by 300,000 to 3.2 million, demonstrates the impact of the ageing of the European population and underlines the need for active and effective tobacco control measures and screening programmes in Europe."
(ends)
[1] Estimates of the cancer incidence and mortality in Europe in 2006. Annals of Oncology. doi:10.1093/annonc/mdl498
[2] In 2006 the European Union comprised: Austria, Belgium, Cyprus, Czech Republic, Denmark, Estonia, Finland, France, Germany, Greece, Hungary, Ireland, Italy, Latvia, Lithuania, Luxembourg, Malta, Poland, Portugal, Slovakia, Slovenia, Spain, Sweden, The Netherlands and United Kingdom. Europe comprised the 25 EU countries plus Albania, Belarus, Bosnia Herzegovina, Bulgaria, Croatia, Iceland, Macedonia, Moldova, Norway, Romania, Russian Federation, Serbia and Montenegro, Switzerland, Ukraine.
Alle Nachrichten aus der Kategorie: Health and Medicine
This subject area encompasses research and studies in the field of human medicine.
Among the wide-ranging list of topics covered here are anesthesiology, anatomy, surgery, human genetics, hygiene and environmental medicine, internal medicine, neurology, pharmacology, physiology, urology and dental medicine.
Zurück zur Startseite
Neueste Beiträge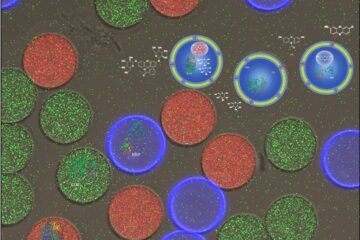 An artificial cell on a chip
Researchers at the University of Basel have developed a precisely controllable system for mimicking biochemical reaction cascades in cells. Using microfluidic technology, they produce miniature polymeric reaction containers equipped with…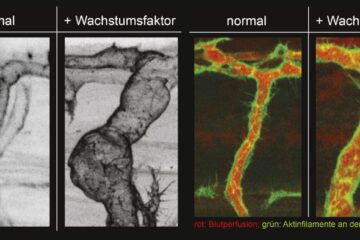 Specific and rapid expansion of blood vessels
Nature Communications: KIT researchers identify a new mechanism to control endothelial cell size and arterial caliber – basis for better treatment of heart infarct and stroke. Upon a heart infarct…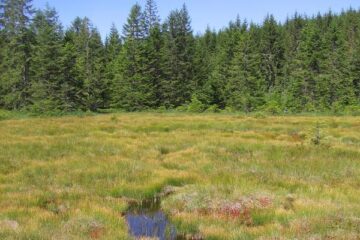 Climate change drives plants to extinction in the Black Forest in Germany
Climate change is leaving its mark on the bog complexes of the German Black Forest. Due to rising temperatures and longer dry periods, two plant species have already gone extinct…