Tomorrow's High-Temperature Superconducting Cables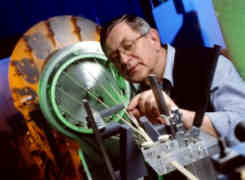 Future generations of electric trains may use considerably less power than they do today thanks to the development of the first high temperature superconducting (HTS) cable. To produce the cable, Scientists at Siemens Corporate Technology in Erlangen, Germany started out with micron-sized particles of a brittle ceramic material. The particles were then embedded in a silver alloy. Through repeated rolling stages and annealing, the material was turned into ribbon-shaped wires. To make a cable from such wires, the developers employed a technology used in manufacturing transformers, whereby several HTS strip conductors are "stranded" into a flat cable. This method opens the door to large-scale production of flexible, high capacity / low loss cables. Altogether, engineers managed to strand 13 wires into a 400 meter-long cable. They then installed the cable in a model HTS transformer with an output of one megavolt-ampere (MVA) – enough to drive a normal passenger train. The new technology could reduce the weight of such a transformer by a third without any reduction in output. In addition, it would have an efficiency of over 98 percent compared to the "mere" 90 percent of a conventional transformer.
Alle Nachrichten aus der Kategorie: Process Engineering
This special field revolves around processes for modifying material properties (milling, cooling), composition (filtration, distillation) and type (oxidation, hydration).
Valuable information is available on a broad range of technologies including material separation, laser processes, measuring techniques and robot engineering in addition to testing methods and coating and materials analysis processes.
Zurück zur Startseite
Neueste Beiträge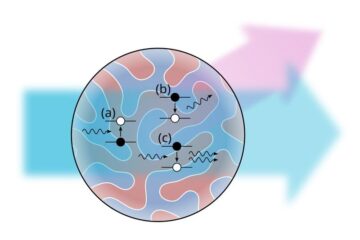 Who stole the light?
Self-induced ultrafast demagnetization limits the amount of light diffracted from magnetic samples at soft x-ray energies. Free electron X-ray lasers deliver intense ultrashort pulses of x-rays, which can be used…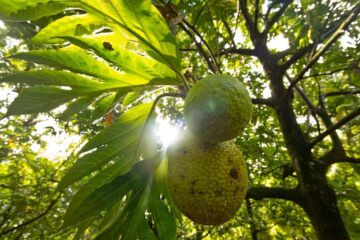 Could breadfruit be the next superfood?
UBC researchers say yes Breadfruit is sustainable, environmentally friendly and a high-production crop. A fruit used for centuries in countries around the world is getting the nutritional thumbs-up from a…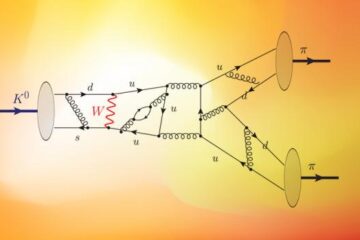 New calculation refines comparison of matter with antimatter
Theorists publish improved prediction for the tiny difference in kaon decays observed by experiments. -An international collaboration of theoretical physicists–including scientists from the U.S. Department of Energy's (DOE) Brookhaven National…