Demonstrating Rapid and Cost-Effective Deployment of Wireless Networks for Real-Time Traffic Data Acquisition
The Problem
Considerable progress has been made in basic research and software development for modeling traffic flow. However, user-friendly and affordable services which could prevent a car driver from getting stuck in a traffic jam are not yet as effective as they could be.
Dynamic guidance covering the major highways has already been implemented in many European countries. On secondary roads, and especially across major urban areas, car driving during the rush-hour often looks more like blind-flying. At present, navigation with dynamic guidance is not available with an acceptable quality-of-service beyond the highway exits.
The reason: In Europe's densely populated areas, real-time traffic data is not yet available with sufficient spatial and temporal resolution. The urban network topology is highly complex, thus requiring an enormous number of observation points. Cost estimates based on today's sensor and communication technology, do not justify to invest in full coverage for traffic data acquisition.
The Wireless Solution to be demonstrated
Drawing upon sound experience with wide-area data collection (early-warning systems for radioactivity), a new wireless networking technology for real-time traffic data acquisition has been proposed. This approach leads to really compact traffic sensors – hence called autonomous probes.
As these probes can operate for five years with their first set of batteries, there would be practically no service requirement. Due to their small size, these sensors can be fixed anywhere on existing infrastructure (traffic signs, street illumination). The sensor employs optical techniques to evaluate the local traffic condition. Short packages of relevant parameters are transmitted to a base station receiver. The radio link connects up to 60 km in one single hop.
The "Travelling" Pilot Project
We intend to provide temporary installations (3 months) of a fixed network for real-time traffic data acquisition in different regions successively. During the demonstration, typically 100 traffic sensors could be installed in a radius of 60 km around the base station receiver (Note: the base station's capacity is rated for connecting up to 1000 traffic sensors).
The technical part of the installation of a base station receiver will be accomplished in one single day, the installation of a sensor will require half an hour maximum per site – these estimates exclude any formal requirements (bureaucracy).
Potential Locations
The first installation, envisioned to start end of the year 2002, will be set up in the Rhein/Main region. Sensors will be deployed all over the area, including the cities of Frankfurt, Offenbach, Hanau, Darmstadt, Mainz, Wiesbaden, etc.
Afterwards, we intend to continue with the pilot project in Berlin, Paris, London, Los Angeles (USA), Moscow (CIS) and eventually other cities depending on the encouragement and "open doors" by the respective local authorities.
Partners invited
Our part of the pilot project will be limited to provide the traffic-related raw-data stream in real-time, i.e. we take responsibility from the roll-out of the hardware (sensors and base station) to the administration of the data base server (ODBC). Consequently, we hope to attract partners of the following type:
European federal or local authorities, public or private institutions, PPPs etc. with active involvement in regional or urban traffic management
R&D institutions, software or consulting firms in order to showcase their products for real-time traffic modeling, traffic control, visualisation (GIS) etc.
Service providers or content providers who intend to test the acceptance of their telematics-related services
Systems integrators in the wireless or IT business, in order to get first-hand experience with a novel wide-area data acquisition technology
Please contact us immediately, in order to prepare for the current subject: IST, Information Society Technologies, Research, Technology Development and Demonstration under the Fifth Framework Program, Calls for Proposals, 7th Round
_______________________________________________________________
Contact: Volker Genrich (CEO)
Company: Genitron Instruments GmbH
Address: Heerstraße 149,
D-60488 Frankfurt am Main
Phone/fax: +49-69/976 514-0, +49-69-765 327
e-mail: Homepage: www.genitron.de and
www.red-systems.com
All latest news from the category: Transportation and Logistics
This field deals with all spatial and time-related activities involved in bridging the gap between goods and people, including their restructuring. This begins with the supplier and follows each stage of the operational value chain to product delivery and concludes with product disposal and recycling.
innovations-report provides informative reports and articles on such topics as traffic telematics, toll collection, traffic management systems, route planning, high-speed rail (Transrapid), traffic infrastructures, air safety, transport technologies, transport logistics, production logistics and mobility.
Back to home
Newest articles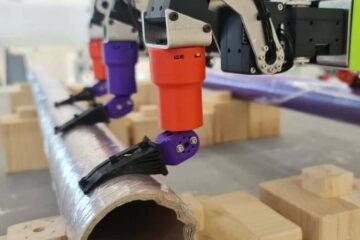 Insects help robots gain better grip
An international research team of biomechanics optimizes robotic movements inspired by insects. A whole generation of gripping robots has been developed using a design concept originally known from fish fins….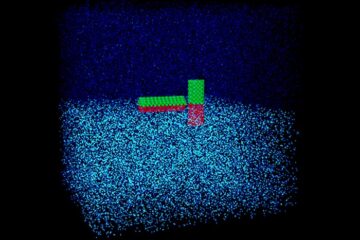 Simulations shed significant light on janus particles
Interfacial diffusion of nanoparticles strongly affected by their shape and surface coating. Named for a Roman god, Janus particles refer to nanoparticles that possess surfaces with two or more distinct…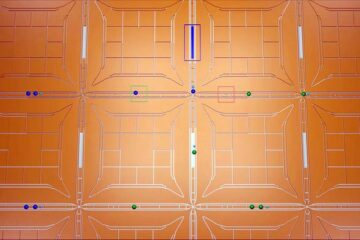 How big does your quantum computer need to be?
What size will a quantum computer need to be to break Bitcoin encryption or simulate molecules? Quantum computers are expected to be disruptive and potentially impact many industry sectors. So…