Robotic milking wins further investment
Scottish company IceRobotics has taken a further step towards bringing its innovative robotic milking technology to market thanks to a second round investment package of £430,000. This includes £75,000 from NESTA (the National Endowment for Science, Technology & the Arts), the organisation that invests in UK creativity and innovation.
IceRobotics has developed a sophisticated vision-based sensor that can precisely target and track a cow's teats, capturing the 3D coordinate data required to then attach robotic milking equipment. The system uses stereo vision in the same way as the human eye, replacing laser technologies used at present. Alongside this the company is developing a technology that uses a dextrous mechanical actuator that bends like an elephant's trunk, so that fragile or delicate objects like a cow's teat can be easily manoeuvred without causing injury. Together these technologies will be key components of the latest generation of milking equipment that will improve hygiene for livestock and increase milk yield for farmers.
Research has long shown that cows produce more milk if they are milked more frequently. More recent studies have found cow's preferred milking time to be between 11pm and 2am, just before the cow settles down to sleep and a common milking time for a calf. The time when most dairy farms do their morning milking – between 3am and 6am – instead coincides with the cow's natural "deep sleep" time. This is because dairy farm routines have been dictated by regimes that suit the farmer rather than the cow. In contrast, robotic milking systems allow the cow voluntarily access whenever she wants, and without the farmer needing to be present. As well as resulting in happier cows, this can increase milk yields by as much as 20% due to the cow being milked three or even four times a day.
Automated Milking systems in the diary industry are still relatively new, with around 2,000 systems having been installed worldwide so far. However, due to the improved efficiences and increased yields these will pay back their worth in three to five years. The potential market for robotic milking systems is estimated at 180,000 farms worldwide, and two thirds of these are expected to install a robot milker over the next 20 years.
NESTA originally invested £98,000 in IceRobotics in 2002 to allow the company to design and build the technology and generate the commercialisation plan. On the back of early achievements made by the company in both areas and the good commercial promise shown, second round investment has been secured to finance the next phase of the company's development through to 2005.
NESTA, Scottish Enterprise and Aberdeen Murray Johnstone Private Equity are the main equity investors in the current financing round.
NESTA's Innovation & Invention Director Mark White said:
"NESTA is proud to be making this second round investment in IceRobotics and we are confident that the company can go on to capitalise on it's early success and achieve a sustainable commercial future. The new investment illustrates not only NESTA's commitment to IceRobotics and the commercialisation of innovation in the UK more widely, but also underlines our ability and willingness to continue to back early stage ventures that show demonstrable commercial promise."
All latest news from the category: Process Engineering
This special field revolves around processes for modifying material properties (milling, cooling), composition (filtration, distillation) and type (oxidation, hydration).
Valuable information is available on a broad range of technologies including material separation, laser processes, measuring techniques and robot engineering in addition to testing methods and coating and materials analysis processes.
Back to home
Newest articles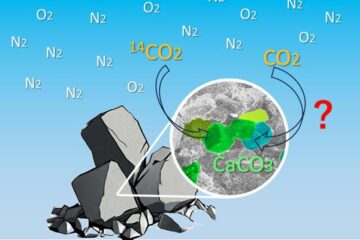 New method verifies carbon capture in concrete
Confirming CO2 origins could be useful for emissions trading. Carbon capture is essential to reduce the impact of human carbon dioxide emissions on our climate. Researchers at the University of…
Seeing cancer's spread through a computational window
Computational model allows researchers to simulate cellular-scale interactions across unprecedented distances in the human vasculature. Biomedical engineers at Duke University have significantly enhanced the capabilities of a computational model that…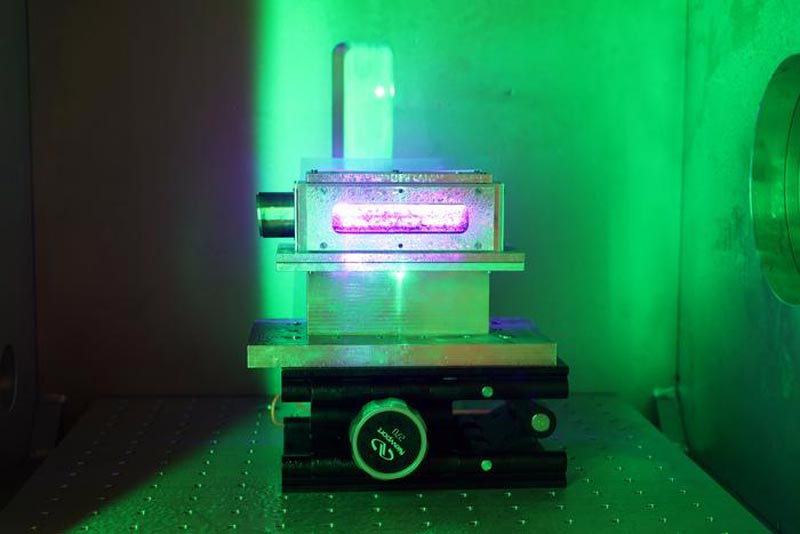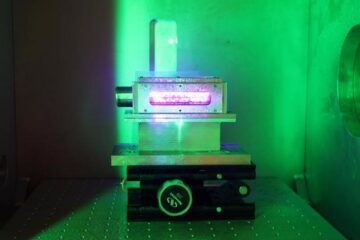 Compact accelerator technology achieves major energy milestone
Particle accelerators hold great potential for semiconductor applications, medical imaging and therapy, and research in materials, energy and medicine. But conventional accelerators require plenty of elbow room — kilometers —…