Siemens and Aramco Overseas Company, B.V. enter exclusive licensing agreement for …
Siemens Water Technologies Corp. and Aramco Overseas Company, B.V., a subsidiary of Saudi Aramco, have signed an exclusive patent and technology license agreement for the commercialization of the EcoRight membrane bioreactor (MBR), a new wastewater treatment and water reuse system. The agreement grants Siemens the right to market and sell the first-of-its-kind system, which integrates membrane bioreactor technology with additional purification processes to treat highly organic wastewaters, ensuring the cost-effective reuse of difficult-to-treat wastewater.
As fresh water supplies globally continue to become more expensive and scarce, Saudi Aramco looked for ways to recover and reuse its water supply to reduce the impact on the local fresh water supply. As an extension of Siemens' and Saudi Aramco's long-standing customer relationship, the two companies and their various subsidiary companies came together on a joint technology development project.
The new wastewater treatment system, first envisioned by Saudi Aramco and now under joint development by Siemens Water Technologies and Aramco Services Company, another Saudi Aramco subsidiary company, promises to be a next generation MBR system, which combines three technologies into a single wastewater treatment step.
"This technology development and commercialization project is truly a team effort. Saudi Aramco came to Siemens with the creative concept, and Siemens is applying its technical know-how to help turn an idea into a commercial reality," said Chuck Gordon, CEO of Siemens Water Technologies.
"Promotion and support of innovative ideas is one of Saudi Aramco's strategic objectives. Saudi Aramco's long experience in operating a wide range of wastewater treatment systems provided valuable knowledge and insight, which helped to formulate the innovative ideas leading to the development of the EcoRight MBR. This innovation, combined with Siemens' capabilities as a world-class developer of wastewater treatment technologies culminated in the development of the EcoRight MBR. We believe this valuable new technology will enable industrial facilities to realize water conservation through expanding the horizons of industrial wastewater reuse", said Isam Bayat Vice President, Saudi Aramco Engineering Service.
The EcoRight MBR, which was the result of a successful collaboration between Saudi Aramco and Siemens inventors, will further enhance wastewater treatment for meeting stringent regulatory requirements and water reuse applications.
The EcoRight MBR could also significantly reduce the capital and operating costs compared to existing biological treatment technologies, and in most cases, allow the treated effluent to be reused, or fed directly to reverse osmosis (RO) equipment for reuse as boiler feed or cooling water, or meet stringent environmental discharge requirements.
The system is currently under final technical evaluation and is anticipated to be commercially available in early 2011.
Extensive pilot testing will begin in the next several months. Multiple patents are pending for the technology used in the system. In addition, to the EcoRight MBR, Siemens and Saudi Aramco are also developing and testing other wastewater treatment technologies which they hope to commercialize in the near future.
EcoRight is a trademark of Siemens Water Technologies and its affiliates in some countries.
Contact USA:
Karole Colangelo
Corporate Public Relations Manager
Siemens Water Technologies Corp.
847-713-8458 phone
E-mail address karole.colangelo@siemens.com
The Siemens Industry Sector (Erlangen, Germany) is the worldwide leading supplier of environmentally friendly production, transportation, building and lighting technologies. With integrated automation technologies and comprehensive industry-specific solutions, Siemens increases the productivity, efficiency and flexibility of its customers in the fields of industry and infrastructure. The Sector consists of six divisions: Building Technologies, Drive Technologies, Industry Automation, Industry Solutions, Mobility und Osram. With around 207,000 employees worldwide (September 30), Siemens Industry achieved in fiscal year 2009 total sales of approximately €35 billion.
The Siemens Industry Solutions Division (Erlangen, Germany) is one of the world's leading solution and service providers for industrial and infrastructure facilities comprising the business activities of Siemens VAI Metals Technologies, Water Technologies and Industrial Technologies. Activities include engineering and installation, operation and service for the entire life cycle. A wide-ranging portfolio of environmental solutions helps industrial companies to use energy, water and equipment efficiently, reduce emissions and comply with environmental guidelines. With around 31,000 employees worldwide (September 30), Siemens Industry Solutions posted sales of €6.8 billion in fiscal year 2009.
Alle Nachrichten aus der Kategorie: Press release
Zurück zur Startseite
Neueste Beiträge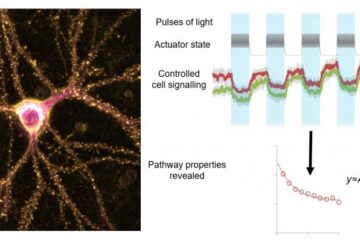 Simplified method to modify disease signaling with light
Most diseases are caused by aberrant cell signaling processes and basic research in cell signaling is needed to identify targets for future therapeutic approaches, especially in cases where no cures…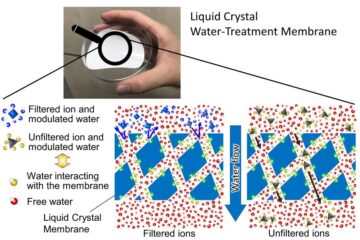 Highly selective membranes
Researchers discover how water can affect its own filtration. Membranes with microscopic pores are useful for water filtration. The effect of pore size on water filtration is well-understood, as is…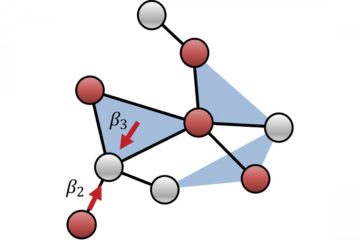 Interactions within larger social groups can cause tipping points in contagion flow
The distribution of group interactions in a social network affects the critical point at which explosive jumps in opinion, popularity, or disease spread occur. Contagion processes, such as opinion formation…