Medical Systems and Services for Müller-Wohlfahrt Clinic in Munich
Dr. Hans-Wilhelm Müller-Wohlfahrt recently opened a new orthopedic clinic in Munich. The clinic features state-of-the-art medical systems from Siemens Healthcare, including a 1.5-tesla magnetic resonance imager, an X-ray system, several ultrasound units, and an image archiving and communication system specifically designed for radiology applications.
A 3-tesla magnetic resonance system for patient images with even higher resolution is to be installed later this year. Additionally, the renowned expert for sports medicine has entered into a tenyear strategic innovation agreement with Siemens. Under the agreement, Siemens will provide maintenance and ongoing updates to the systems of the Munich-based clinic, both in the form of software updates and by replacing the existing systems with next generation models.
"We want to offer innovative orthopedic and sports medicine that meets the highest quality demands and uses the latest technology," explained the company founders Dr. Hans-Wilhelm Müller-Wohlfahrt, the Director of the Munich International Orthopedic Center, and Franco Renzo, Chairman of the Management Board of the MW Group. "Siemens' special innovation model allows us to meet these expectations and to focus on what matters most to us, the health of our patients."
"In clinical applications, factors such as service quality, sustained trustful relationships with patients, but also the use of innovative technologies increasingly determine the level of profitability. Healthcare facilities cannot ignore these developments, and also have to pursue the greatest possible transparency with regard to medical quality," explained Dr. Peter Görlich, general manager of the MW Group. "Healthcare services that combine the success factors of high-quality results, sustained doctor-patient contact, and use of innovative technology, are considered premium products and can be assured of high patient demand."
"Success-oriented healthcare providers want their investments in new devices and systems and the corresponding maintenance to remain calculable over the long term. These entrepreneurs also have to prove their worth in the competition for customers, which requires state-of-the-art technology," said Albert Muggli, head of the Siemens branch office in Munich. "We are proud to meet the precise needs of the MW Group with our new innovation model."
It is the declared goal of the Müller-Wohlfahrt Group to establish medical centers in the form of micro-clinics that offer high-quality, specialized healthcare services. In keeping with this strategy, Dr. Hans-Wilhelm Müller-Wohlfahrt opened the International Orthopedic Center, a new micro-clinic for orthopedic treatment and sports medicine, in Munich in May 2008. In addition to the e-Health specialist InterComponentWare AG (ICW), which was selected as the supplier of the LifeSensor platform and solutions for IT integration, the physician was pleased to discover that Siemens Healthcare was able to deliver top-ofthe- line technology for magnetic resonance imaging, X-ray imaging, ultrasound, image archiving, and communication from a single source. Siemens also proved to be a strategic service partner for high-value medical technology products, and was able to offer an "all-round carefree" maintenance package for ten years. This means that Siemens will not only maintain the hardware and software to ensure its consistent availability, but also continuously upgrade the equipment to keep it at the newest level of technical development.
Siemens Healthcare is one of the world's largest healthcare solution providers. The company defines itself as a medical solution provider with core competences and innovative strengths in diagnostic and therapeutic technologies as well as knowledge processing, including information technology and system integration. With its acquisitions in the area of laboratory diagnostics, Siemens Healthcare has become the first fully integrated diagnosis company to combine imaging and laboratory diagnosis, therapy solutions and medical information technology and complement these with consulting and customer services.
Siemens Healthcare provides solutions for the entire supply chain under one umbrella – from prevention, early detection and diagnosis to therapy and aftercare. Siemens Healthcare currently has around 49,000 employees worldwide and is represented in more than 130 countries. During fiscal 2007 (ending on September 30), Siemens Healthcare achieved a total sales volume of 9.85 billion euros and incoming orders totaling 10.27 billion euros. The Group earnings amounted to 1.32 billion euros.
Alle Nachrichten aus der Kategorie: Press release
Zurück zur Startseite
Neueste Beiträge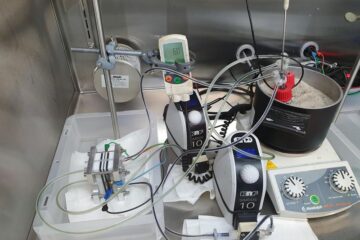 New storage battery more efficient and heat-resistant
The more important renewable energy sources become, the more urgent is the need to store the electricity produced in this way. Green energy could then also be used when the…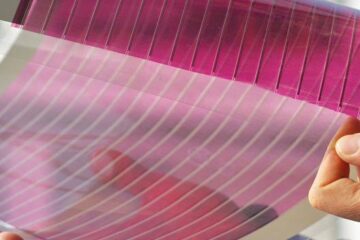 Higher Efficiencies in Organic Photovoltaics
New Record for 1 cm² Solar Cell In the field of organic photovoltaics, researchers are working hard to further increase the solar cell efficiency. New materials obtained from synthetic organic…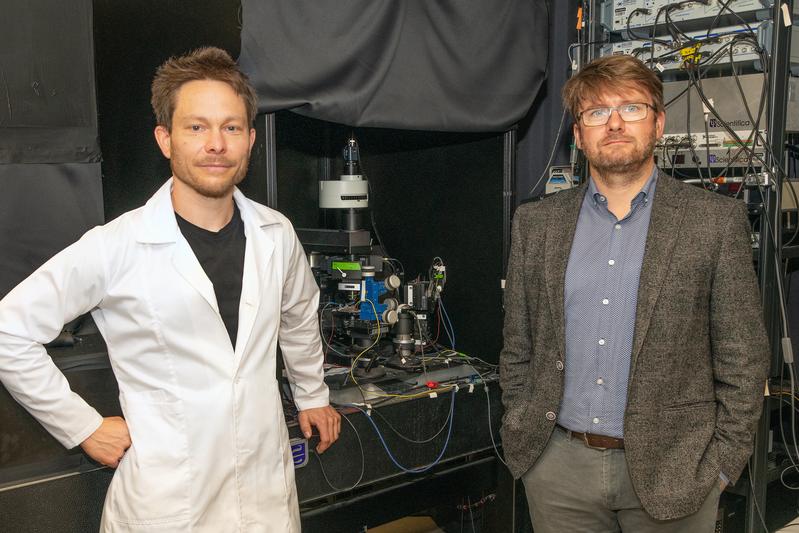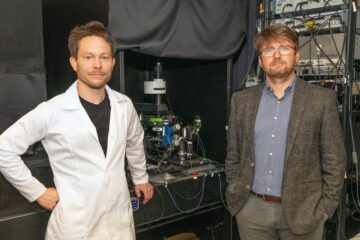 Nerve cells let others "listen in"
How many "listeners" a nerve cell has in the brain is strictly regulated. This is shown by an international study led by the University College London and the universities of…