Stunning Photos from the Ocean Depths: Fraunhofer IOSB and ZEISS cooperate in XPRIZE Ocean Discovery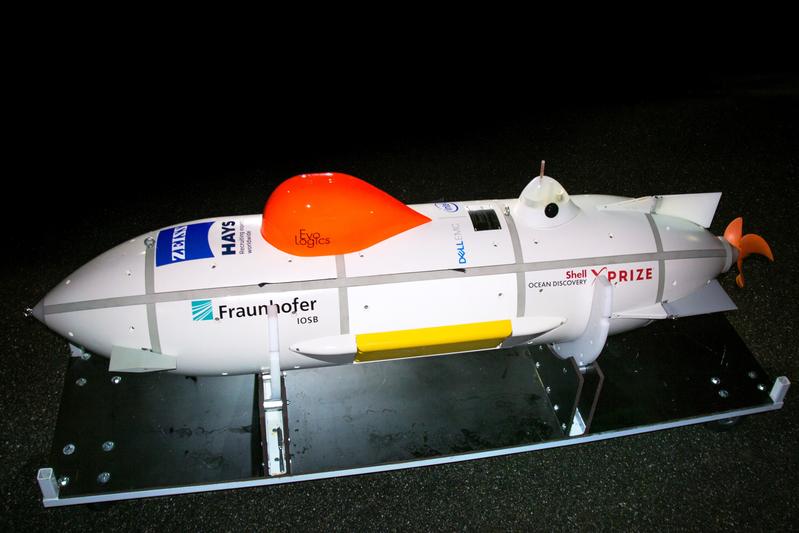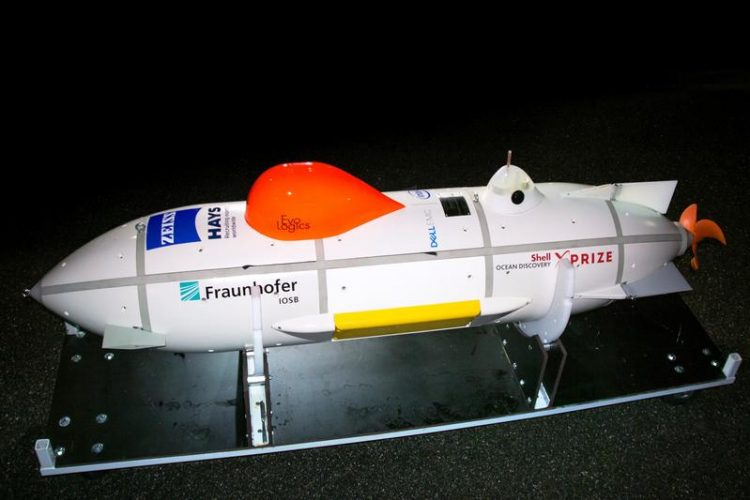 62% of the earth's surface is found more than 1000 meters below the ocean. No standard, manned submersible could withstand the absolute darkness and extreme water pressure at these depths. "Today we know less about the deep ocean than we do about Mars," says Dr. Gunnar Brink, who heads the ARGGONAUTS team. There is a lot to discover, including three million shipwrecks and an immense variety of different creatures. "Estimates suggest that there are around 10 million undiscovered species in the deep ocean," says Brink.
The greatest limitation when researching the deep ocean has been the large and expensive exploration ships required for launching such a mission. Comprising around 25 members, the ARGGONAUTS team is taking a different approach intended to make deep ocean research affordable in a few years on both a far larger scale as well as for smaller, specialized companies: unmanned, light carrier boats bring small submersibles that are also unmanned to the operating site. These diving drones fan out completely automatically, measure the ocean floor and capture images of interesting objects and creatures.
From the moon to the ocean depths: special lenses from ZEISS
The optics company ZEISS has developed the special lenses required for this project. "With the UW Distagon 2.8/12, we built a lens that can withstand the extreme conditions in the deep ocean," says Till W. Bleibaum, who is responsible for the ARGGONAUTS project at ZEISS. "The lens must be extremely reliable and sturdy, while the individual parts must remain firmly in place." Unlike what you find on standard camera lenses, Bleibaum and his team decided on a fixed aperture and a lens focus that cannot be moved. "This way we ensure that, in the event of abrupt movements and vibrations, no optical element shifts and the lens always delivers the same excellent image quality."
ZEISS also tailored the optical design to accommodate the conditions deep below the ocean surface. Development took more than six months. "Our lenses were used during the first moon landing, and now we are pleased to make an important contribution to deep ocean exploration with our optical knowhow," says Bleibaum. "We are very excited to see what our lenses capture down below."
Important field test in the middle of November
Following successful initial system tests in an excavated lake and in the Baltic Sea, the ARGGONAUTS team is currently preparing for the first big field test: in the middle of November 2017, the ARGGONAUTS will travel with three diving drones and the same number of carrying boats to Laredo in northern Spain. There the systems will capture 70 square kilometers of the ocean floor as part of a 16-hour deployment. Once this is completed, one of the required performance parameters for the XPRIZE will have been fulfilled. The team can then breathe a sigh of relief as they await the upcoming evaluation by the competition jurors.
This step is followed by the invitation to the grand finale: scheduled for September 2018, the ten best teams will compete directly with each other in a field test. There the drones must investigate an unexplored area of the ocean floor 4000 meters below sea level and provide high-resolution photographs of interesting archeological, biological or geological features. The winning team will receive four million dollars in prize money.
About Fraunhofer:
The Fraunhofer-Gesellschaft is the leading organization for applied research in Europe. Its research activities are conducted by 69 institutes and research units at locations throughout Germany. One of these is the Fraunhofer Institute for Optronics, System Technologies and Image Exploration ISOB, which has around 500 employees at sites in Karlsruhe, Ettlingen, Illmenau, Lemgo, Görlitz and Bejing. Its research focuses on Smart Production, information management and multi-sensor systems that support people in perceiving and interacting with their environment.
http://www.iosb.fraunhofer.de
About ZEISS:
ZEISS is an internationally leading technology enterprise operating in the optics and optoelectronics industries. The ZEISS Group develops, produces and distributes measuring technology, microscopes, medical technology, eyeglass lenses, camera and cinema lenses, binoculars and semiconductor manufacturing equipment. With its solutions, the company constantly advances the world of optics and helps shape technological progress. ZEISS is divided up into the four segments Research & Quality Technology, Medical Technology, Vision Care/Consumer Products and Semiconductor Manufacturing Technology. The ZEISS Group is represented in more than 40 countries and has over 50 sales and service locations, more than 30 manufacturing sites and about 25 research and development centers around the globe.
In fiscal year 2015/16 the company generated revenue approximating €4.9 billion with over 25,000 employees. Founded in 1846 in Jena, the company is headquartered in Oberkochen, Germany. Carl Zeiss AG is the strategic management holding company that manages the ZEISS Group. The company is wholly owned by the Carl Zeiss Stiftung (Carl Zeiss Foundation).
http://www.zeiss.com
About XPRIZE:
The mission of the XPRIZE Foundation is to motivate people, companies and organizations to develop innovative ideas and technologies for significant challenges facing humanity. It organizes prominent competitions, including the ongoing Google Lunar XPRIZE which began in 2007. The Ocean Discovery competition sponsored by Shell will last three years and will end in December 2018.
https://oceandiscovery.xprize.org
Contact for the press:
Fraunhofer IOSB
Ulrich Pontes
Phone: +49 721 6091-300
Email: ulrich.pontes@iosb.fraunhofer.de
ZEISS
Camera Lenses
Jörn Leonhardt
Phone: +49 (0)7364 20 4694
Email: joern.leonhardt@zeiss.com
Media Contact
Ulrich Pontes
Fraunhofer-Institut für Optronik, Systemtechnik und Bildauswertung IOSB
Alle Nachrichten aus der Kategorie: Power and Electrical Engineering
This topic covers issues related to energy generation, conversion, transportation and consumption and how the industry is addressing the challenge of energy efficiency in general.
innovations-report provides in-depth and informative reports and articles on subjects ranging from wind energy, fuel cell technology, solar energy, geothermal energy, petroleum, gas, nuclear engineering, alternative energy and energy efficiency to fusion, hydrogen and superconductor technologies.
Zurück zur Startseite
Neueste Beiträge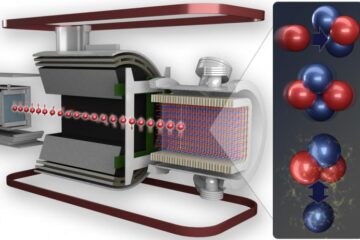 Scientists achieve higher precision weak force measurement between protons, neutrons
Through a one-of-a-kind experiment at the Department of Energy's Oak Ridge National Laboratory, nuclear physicists have precisely measured the weak interaction between protons and neutrons. The result quantifies the weak…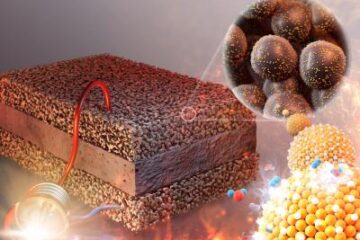 High-performance single-atom catalysts for high-temperature fuel cells
Individual Pt atoms participate in catalytic reaction to faciitate the electrode process by up to 10 times. Single-atom Pt catalysts are stable at 700 degrees Celsius and expected to stimulate…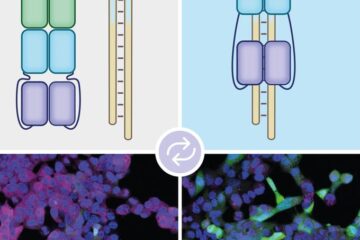 New method allows precise gene control by light
A novel optical switch makes it possible to precisely control the lifespan of genetic "copies". These are used by the cell as building instructions for the production of proteins. The…