Do you know how your wine bottle is related to UV light?
The UVC radiation, effective at wavelengths from 200 nm to 300 nm, has a strong bactericidal effect. It is absorbed by the DNA of microorganisms such as viruses, bacteria, yeasts or fungi, destroys its structure and inactivates living cells.
Bacteria are rendered harmless within seconds by UV light. If the irradiance is high enough, UV disinfection is a reliable and environmentally-friendly method because chemicals need not be added.
Moreover, the microorganisms cannot become resistant to UV radiation.
After the wine has been filled into bottles, individual labels make them look pretty and unique.
Label Printing and individualization is a big potential for digital printing applications
Printing ink needs to be completely dried or cured before the products can be labeled onto the bottles but also stacked, cut, folded or otherwise processed.
Depending on the paint or ink, UV lamps or IR emitters, or a combination of both, are used for reliable drying or curing.
The UV and IR solutions are precisely adjusted to the individual printing process requirements, to work as efficiently as possible.
Would you like to learn more about special UV and IR printing solutions , look on our website.
Interested in more information about UVC disinfection of packaging materials? Please have a look at our special pages
Heraeus Noblelight GmbH
Heraeusstr. 12-14
D-63450 Hanau
Phone +49 6181 35 8539
Fax +49 6181 35 16 8539
E-Mail: hng-info@heraeus.com
SPECIAL: Most often asked questions when considering an upgrade for converting processes
See what other process development and design engineers ask most often when considering an upgrade to UV LED curing technology for their converting processes.
Media Contact
Juliane Henze
Heraeus Noblelight GmbH
All news from this category: Power and Electrical Engineering
This topic covers issues related to energy generation, conversion, transportation and consumption and how the industry is addressing the challenge of energy efficiency in general.
innovations-report provides in-depth and informative reports and articles on subjects ranging from wind energy, fuel cell technology, solar energy, geothermal energy, petroleum, gas, nuclear engineering, alternative energy and energy efficiency to fusion, hydrogen and superconductor technologies.
Back to the Homepage
Latest posts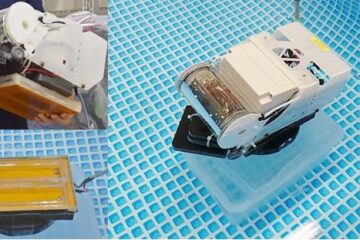 Seawater as an electrical cable !?
Wireless power transfers in the ocean For drones that can be stationed underwater for the adoption of ICT in mariculture. Associate professor Masaya Tamura, Kousuke Murai (who has completed the…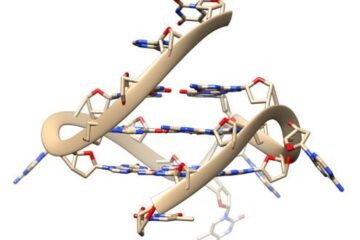 Rare quadruple-helix DNA found in living human cells with glowing probes
New probes allow scientists to see four-stranded DNA interacting with molecules inside living human cells, unravelling its role in cellular processes. DNA usually forms the classic double helix shape of…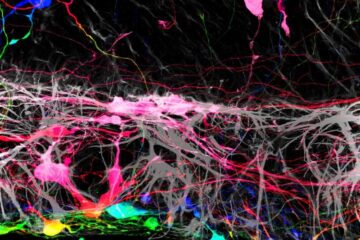 A rift in the retina may help repair the optic nerve
In experiments in mouse tissues and human cells, Johns Hopkins Medicine researchers say they have found that removing a membrane that lines the back of the eye may improve the…