Distant starlight reveals alien atmosphere
Hubble spots atmosphere on planet 150 light years away.
Astronomers have glimpsed the atmosphere of a planet in a solar system other than our own for the first time. The feat is a first step towards detecting planets capable of supporting life elsewhere in the Universe.
David Charbonneau, of the California Institute of Technology, Pasadena, and colleagues, pointed the Hubble space telescope at the planet, which lies 150 light years away in the constellation Pegasus. Of the 74 extrasolar planets discovered so far, this is the only one whose orbit passes between its star and the Earth, allowing the researchers to catch the signs of starlight shining through its atmosphere.
"It's a very exciting discovery," says astronomer Phil Armitage of St Andrews University, Scotland. "We knew that these planets had atmospheres, but we didn't know whether they would be detectable. It's an astonishing technical achievement."
There is little chance that this particular planet supports life. It is a giant ball of gas about the same size as Jupiter, and lies closer to its star than Mercury does to our Sun. One year lasts a mere four Earth days, and it is fearsomely hot – about 1,100 °C.
Each element and compound in the planet's atmosphere absorbs and scatters starlight of a tell-tale colour. The researchers fine-tuned Hubble to hunt for the signature of sodium, because this element gives a particularly strong signal: "a little goes a really long way," says Charbonneau.
In fact, they saw less sodium in the atmosphere than theoretical models had predicted, perhaps, suspects Charbonneau, because clouds in the planet's atmosphere blot out some of the starlight.
Next, the team hopes to find potassium, methane and water vapour. While the planet is almost certainly too hot and reactive to contain any of the oxygen that would be the give-away of a potentially inhabited world, Charbonneau isn't discouraged. The discovery of Earth-like planets is "much closer than most people imagine," he says.
Two space telescopes currently on the drawing board – NASA's Kepler and the European Space Agency's Eddington, should have the power to find Earth-sized planets orbiting distant stars at more hospitable distances, and analyse their atmospheres. Kepler could be finding worlds like our own by 2010.
Media Contact
JOHN WHITFIELD
© Nature News Service
All latest news from the category: Physics and Astronomy
This area deals with the fundamental laws and building blocks of nature and how they interact, the properties and the behavior of matter, and research into space and time and their structures.
innovations-report provides in-depth reports and articles on subjects such as astrophysics, laser technologies, nuclear, quantum, particle and solid-state physics, nanotechnologies, planetary research and findings (Mars, Venus) and developments related to the Hubble Telescope.
Back to home
Newest articles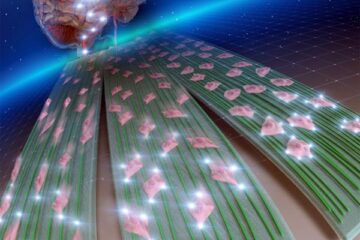 Under arrest: Using nanofibers to stop brain tumor cells from spreading
Researchers from Japan develop a platform based on nanofibers to trap brain cancer cells as a therapeutic strategy. Our body heals its injuries by essentially replacing damaged cells with new…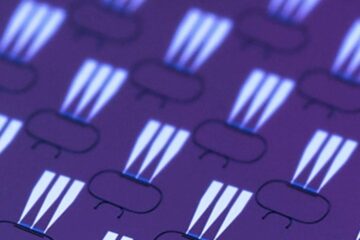 New photonic chip for isolating light may be key to miniaturizing quantum devices
Light offers an irreplaceable way to interact with our universe. It can travel across galactic distances and collide with our atmosphere, creating a shower of particles that tell a story…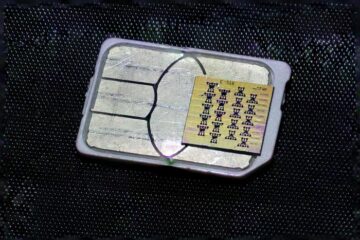 A traffic light for light-on-a-chip
Integrated photonics allow us to build compact, portable, low-power chip-scale optical systems used in commercial products, revolutionizing today's optical datacenters and communications. But integrating on-chip optical gain elements to build…