Just-For-Fun Experiment Creates Self-Assembly Method
An experiment that University of Chicago physicists conducted just for fun has unexpectedly led them to a new technique for producing nanoscale structures.
The Chicago physicists have built simple electronic devices using the new technique, which precisely controls the growth of metal wires along tiny scaffolds that automatically assemble themselves following nature's own tendencies.
"This is perhaps the first time that it has been possible to assemble large numbers of parallel, continuous wires that are truly nanometer scale in cross-section," said Heinrich Jaeger, Professor in Physics at the University of Chicago. Jaeger and Ward Lopes of Arryx Inc. in Chicago describe the technique in today's issue of the journal Nature.
Self-assembly is a hot research field today because of the promise it holds for producing new technology at the nanoscale, the scale of atoms and molecules. Conventional methods for building smaller, faster computer components involves chiseling ever-finer structures out of a larger piece of material. Self-assembly, in contrast, builds up larger structures from smaller building blocks.
The nanowires that Lopes fabricated during the course of his Ph.D. research at the University measure 30 nanometers by 10 nanometers in diameter. A nanometer is a billionth of a meter, or the width of a double strand of DNA. Lopes also fabricated "nanochains," tiny strings of metal beads of similar size that could serve as switches.
The most perfect wirelike structures are formed with silver, Jaeger said. "Silver is unique in that it forms the wires. Essentially all other metals — gold, copper, tin, lead, bismuth — form nanochains under normal conditions.
"We can also form nanochains with silver, but the exciting advance of Ward's research is that he was able to combine experimental results with computer simulations to get a feeling of what it is about a particular metal that makes it behave in a wirelike fashion or the chainlike fashion."
This productive line of research started on a lark.
"In Heinrich's lab we had a tradition on Friday afternoons of doing experiments that you couldn't justify spending time on, that you would only do because you wanted to have fun and try things out," Lopes said.
In his experiment, Lopes attempted to see if silver would chemically react to certain copolymers — synthetic compounds — the way gold did, as would be expected. But Lopes noticed that the silver exhibited strange behavior. All other metals formed balls on the copolymers and, if he added too much metal the balls would bond to each other and ignore the template. When he added enough silver he expected the silver to ignore the copolymer template, but the silver spheres had become long and thin.
"I just followed my nose and said, how long can I get these things to be?"
Potential applications for the technique include the production of high-density computer disks, and to make lenses for X-ray lithography, a process for transferring ultrasmall patterns to silicon computer chips.
The Chicago physicists used commonly available copolymers and simple methods with an eye toward easing the transfer of their results to potential applications.
"The plastics in the copolymer we used are standard, everyday plastics," Lopes said. "One was polystyrene, which is used to make Styrofoam, and the other, polymethylmethacrylate, is familiar from Plexiglas."
Media Contact
Steve Koppes
International Science News
All latest news from the category: Materials Sciences
Materials management deals with the research, development, manufacturing and processing of raw and industrial materials. Key aspects here are biological and medical issues, which play an increasingly important role in this field.
innovations-report offers in-depth articles related to the development and application of materials and the structure and properties of new materials.
Back to home
Newest articles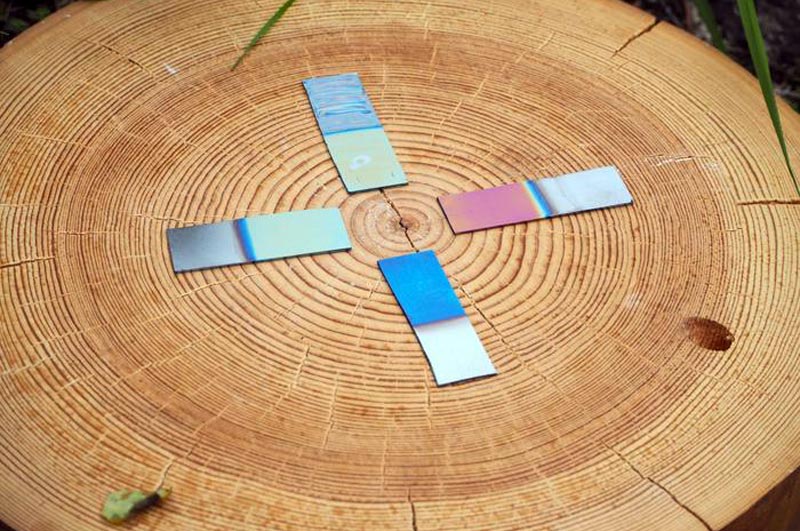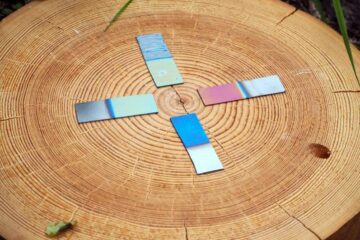 Transparent wood-based coating doesn't fog up
Coatings made from a wood by-product can keep our glasses and windshields clear. Researchers have developed a way to turn a waste material from wood into a bio-based transparent film…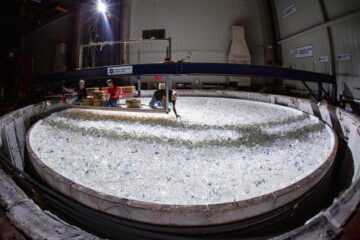 The Giant Magellan Telescope's final mirror fabrication begins
Seven of the world's largest mirrors will search the Universe for life beyond Earth. The Giant Magellan Telescope begins the four-year process to fabricate and polish its seventh and final…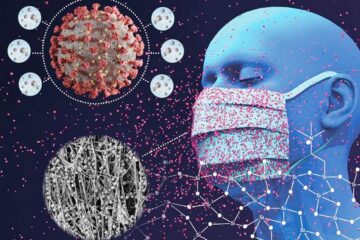 New material captures coronavirus particles
… and could transform face mask efficiency. University of Liverpool researchers develop a new material that captures coronavirus particles and could transform the efficiency of face masks. A research team…