Lack of industry links "keeping Indian nanotech small"
Other problems cited include an absence of information about groups working in the sector and the domestic industry's reluctance to manufacture large quantities of nanomaterials proven to have commercial application.
India has more than 30 industries and 50 institutes engaged in nanotech research and development, with most efforts focusing on chip design, nanomedicine and nanomaterials. Nanotechnology has potential uses in drug delivery, diagnostic kits, improved water filters and sensors, and reducing pollution from vehicles.
Since the launch of a US$250 million five-year national nanotech mission in 2007, India has seen a rise in the number of scientists working in the field and research publications, said V. S. Ramamurthy, former secretary of India's Department of Science and Technology and currently on the board of the Indian Institute of Technology in Delhi.
The national mission aims to make India a global hub by setting up clusters of research groups in the sector (see "India looks to nanotechnology to boost agriculture" (www.scidev.net/en/news/india-looks-to-nanotechnology-to-boost-agriculture.html) and "Preparing for take-off: Indian Nanotechnology" (www.scidev.net/en/features/preparing-for-takeoff-indian-nanotechnology.html)).
But there has been no corresponding increase in nanotech products in the marketplace. India needs to work on turning its laboratory research findings into commercially viable products that are either globally competitive or locally relevant, said Ramamurthy. "We need to evolve synergies and strategies so that the strengths in the labs are converted into strengths in the marketplace," he said.
C. N. R. Rao, chairman of the Scientific Advisory Committee to India's Prime Minister, suggested Indian scientists and industry should work on 'hot' emerging technologies with tremendous potential, which are attracting the interest of researchers worldwide. These include use of nano-scale particles of graphene, a one atom thick layer of carbon molecules that form the basic structure of graphites. The material is one of the strongest known and has uses in microelectronics and tremendous capacity to absorb the greenhouse gas carbon dioxide.
Other technologies include 'nano' zinc oxide that can be used in lasers, transistors and photovoltaics, and gallium nitride, a chemical that has applications in making cheaper, longer-lasting bulbs and torches.
Rao also suggested India should work on 'nano' forms of currently known materials that can throw up exciting applications.
Delegates at the meeting also pointed out that India does not have a systematic information base on all scientists.
Ajay Sood, professor of physics at the Indian Institute of Science in Bangalore said, "An information map on interested industry and academics is very much needed; an information platform that is easily accessible and can be updated."
Quelle: Science and Development Network (SciDevNet)
Alle Nachrichten aus der Kategorie: Materials Sciences
Materials management deals with the research, development, manufacturing and processing of raw and industrial materials. Key aspects here are biological and medical issues, which play an increasingly important role in this field.
innovations-report offers in-depth articles related to the development and application of materials and the structure and properties of new materials.
Zurück zur Startseite
Neueste Beiträge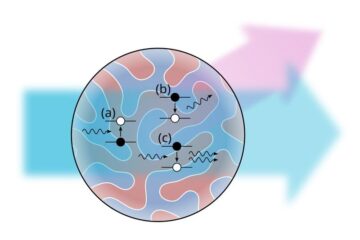 Who stole the light?
Self-induced ultrafast demagnetization limits the amount of light diffracted from magnetic samples at soft x-ray energies. Free electron X-ray lasers deliver intense ultrashort pulses of x-rays, which can be used…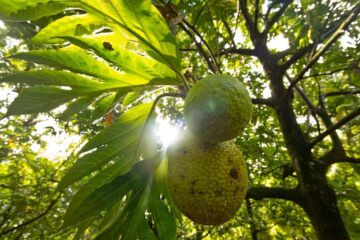 Could breadfruit be the next superfood?
UBC researchers say yes Breadfruit is sustainable, environmentally friendly and a high-production crop. A fruit used for centuries in countries around the world is getting the nutritional thumbs-up from a…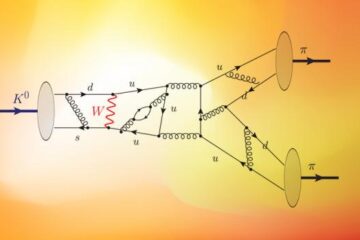 New calculation refines comparison of matter with antimatter
Theorists publish improved prediction for the tiny difference in kaon decays observed by experiments. -An international collaboration of theoretical physicists–including scientists from the U.S. Department of Energy's (DOE) Brookhaven National…