Environmentally friendly corrosion protection shows its effect by simple spraying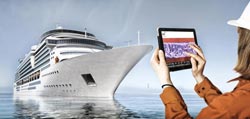 It can be used, wherever metals are exposed to strong weather conditions, aggressive gases, salty media, extensive wear and tear or high pressure. From 23 to 27 April 2012, researchers of INM — Leibniz Institute for New Materials present their results at the leading trade fair "Research and Technology" in Hall 2 at the stand C54.
"This patented composite shows its effect by simple spraying", explains Carsten Becker-Willinger, head of the program division "Nanomere". "What makes this coating so special is its structuring: The protective particles arrange themselves like roof-tiles. Similar to a wall, several layers of particles arrange themselves in a staggered pattern on top of each other, resulting in a self-organized, highly structured barrier", says the expert for chemical nanotechnology.
The protective coating is only a few millimeters thick and prevents the penetration of gases and electrolytes. It protects from corrosion caused by aggressive aqueous solutions, such as salty solutions (e.g. splash water containing road salt or sea water) or aqueous acids (e.g. acid rain). The protective coating is also an effective barrier against corrosive gases or under pressure.
After thermal curing, the composite adheres on metallic substrate, it is abrasion- and impact-resistant. For this purpose, it also withstands a highly mechanical load: The coating passes the ball-drop test with a 1.5 kg semi-spherical steel ball, which is dropped from a height of 1 metre without causing parts to chip off or the coating to crack. Only light deformation is shown. Thus, the new material can also be used with sand or mineral dust without wear and tear.
The composite can be deposited by spraying or with other wet-chemical processes and cured at temperatures from 150 to 200°C. It is suitable for steel, metal alloys or copper. Panels, tubes, cogwheels, tools or engine parts in any shape can be coated. The special mixture consists of a solvent, a binder and nanoscale platelet-like particles, but no chrome VI or other heavy metals.
Contact:
Dr. Carsten Becker-Willinger
Program Division "Nanomere"
INM – Leibniz-Institut für Neue Materialien
Phone: +49 681 9300 196
Email: nanomere@inm-gmbh.de
INM, situated in Saarbruecken/Germany, is an internationally leading research centre for innovative materials. Specialised in the three research fields of Chemical Nanotechnology, Interface Materials and Materials in Biology, the institute provides research and development from molecule to pilot production delivered by a highly skilled team of chemists, physicists, biologists, materials and engineering scientists. It cooperates with national and international institutes and develops materials with tailor-made properties for companies throughout the world. INM is an institute of the Scientific Association Gottfried Wilhelm Leibniz and employs around 190 collaborators.
All news from this category: Materials Sciences
Materials management deals with the research, development, manufacturing and processing of raw and industrial materials. Key aspects here are biological and medical issues, which play an increasingly important role in this field.
innovations-report offers in-depth articles related to the development and application of materials and the structure and properties of new materials.
Back to the Homepage
Latest posts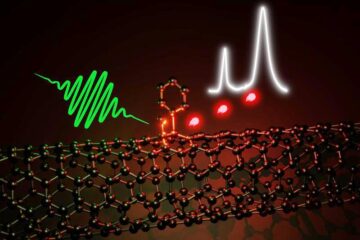 Optically Active Defects Improve Carbon Nanotubes
Heidelberg scientists achieve defect control with a new reaction pathway. The properties of carbon-based nanomaterials can be altered and engineered through the deliberate introduction of certain structural "imperfections" or defects….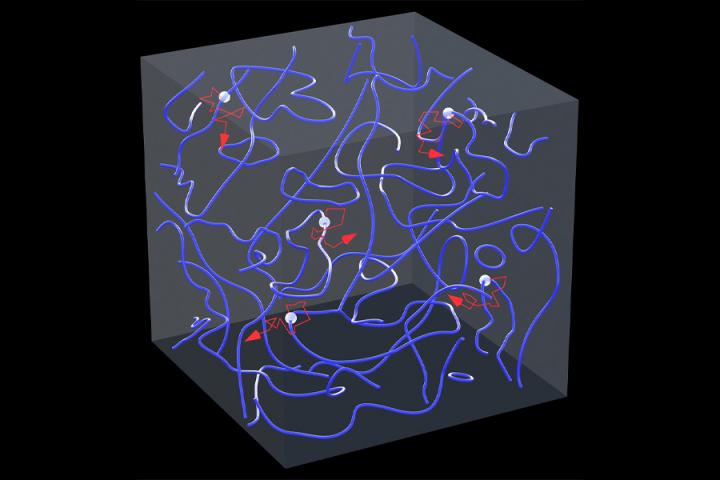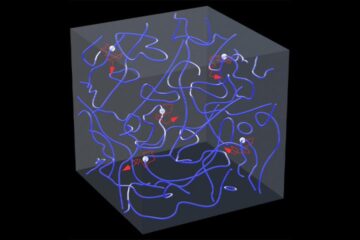 Visualizing the motion of vortices in superfluid turbulence
Nobel laureate in physics Richard Feynman once described turbulence as "the most important unsolved problem of classical physics." Understanding turbulence in classical fluids like water and air is difficult partly…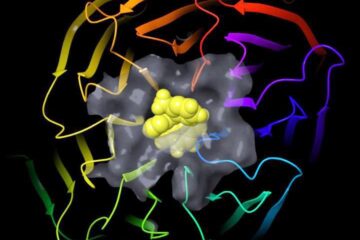 Toward a reliable oral treatment for sickle cell disease
For the millions of people worldwide who have sickle cell disease, there are only a few treatment options, which include risky bone marrow transplants, gene therapy or other treatments that…