Dental X-rays linked to common brain tumor
Meningioma, the most common primary brain tumor in the United States, accounts for about 33 percent of all primary brain tumors. The most consistently identified environmental risk factor for meningioma is exposure to ionizing radiation. In the largest study of its kind, researchers from Brigham and Women's Hospital (BWH), Yale University School of Medicine, Duke University, UCSF and Baylor College of Medicine have found a correlation between past frequent dental x-rays, which are the most common source of exposure to ionizing radiation in the U.S, and an increased risk of developing meningioma. These findings are published in the April 10, 2012 issue of Cancer.
"The findings suggest that dental x-rays obtained in the past at increased frequently and at a young age, may be associated with increased risk of developing this common type of brain tumor," said Elizabeth Claus, MD, PhD, a neurosurgeon at BWH and Yale University School of Medicine at New Haven. "This research suggests that although dental x-rays are an important tool in maintaining good oral health, efforts to moderate exposure to this form of imaging may be of benefit to some patients."
Claus and her colleagues studied data from 1,433 patients diagnosed with meningioma between 20 and 79 years of age between May 2006 and April 2011 and compared the information to a control group of 1350 participants with similar characteristics. They found that patients with meningioma were twice as likely to report having a specific type of dental x-ray called a bitewing exam, and that those who reported having them yearly or more frequently were 1.4 to 1.9 times as likely to develop a meningioma when compared to the control group. Additionally, researchers report that there was an even greater increased risk of meningioma in patients who reported having a panorex x-ray exam. Those who reported having this exam taken under the age of 10, were 4.9 times more likely to develop a meningioma compared to controls. Those who reported having the exam yearly or more frequently than once a year were nearly 3 times as likely to develop meningioma when compared to the control group.
"It is important to note that the dental x-rays performed today use a much lower dose of radiation than in the past," said Claus.
According to background information in the study, The American Dental Association's statement on the use of dental radiographs emphasizes the need for dentists to examine the risks and benefits of dental x-rays and confirms that there is little evidence to support the use of dental x-rays in healthy patients at preset intervals.
This research was funded by the National Institutes of Health RO1 grants CA109468, CA109461 CA109745, CA108473, CA109475 and by the Brain Science Foundation and the Meningioma Mommas.
Brigham and Women's Hospital (BWH) is a 793-bed nonprofit teaching affiliate of Harvard Medical School and a founding member of Partners HealthCare, an integrated health care delivery network. BWH is the home of the Carl J. and Ruth Shapiro Cardiovascular Center, the most advanced center of its kind. BWH is committed to excellence in patient care with expertise in virtually every specialty of medicine and surgery. The BWH medical preeminence dates back to 1832, and today that rich history in clinical care is coupled with its national leadership in quality improvement and patient safety initiatives and its dedication to educating and training the next generation of health care professionals. Through investigation and discovery conducted at its Biomedical Research Institute (BRI), www.brighamandwomens.org/research , BWH is an international leader in basic, clinical and translational research on human diseases, involving more than 900 physician-investigators and renowned biomedical scientists and faculty supported by more than $537 M in funding. BWH is also home to major landmark epidemiologic population studies, including the Nurses' and Physicians' Health Studies and the Women's Health Initiative. For more information about BWH, please visit www.brighamandwomens.org
Alle Nachrichten aus der Kategorie: Studies and Analyses
innovations-report maintains a wealth of in-depth studies and analyses from a variety of subject areas including business and finance, medicine and pharmacology, ecology and the environment, energy, communications and media, transportation, work, family and leisure.
Zurück zur Startseite
Neueste Beiträge
A precise mixture of light and sound
Nanoscale sound waves vibrate artificial atom A German-polish research team from Augsburg, Münster, Munich and Wrocław successfully mixed nanoscale sound waves and light quanta. In their study published in Optica…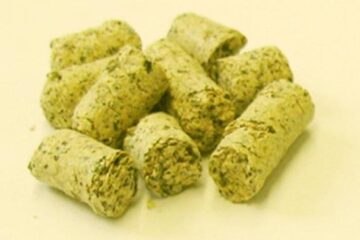 Vegetable proteins replace petroleum-based raw materials
Just like cellulose, lignin and fats, proteins are renewable raw materials. Their potential for the chemical industry remains largely untapped. Research teams at the Fraunhofer Institute for Process Engineering and…
An autonomous high-speed transporter for tomorrow's logistics
The Fraunhofer Institute for Material Flow and Logistics IML is developing a new generation of automated guided vehicles. "LoadRunners" use artificial intelligence and communicate via 5G to organize themselves as…