Washable microcapsules that protect against insects and infections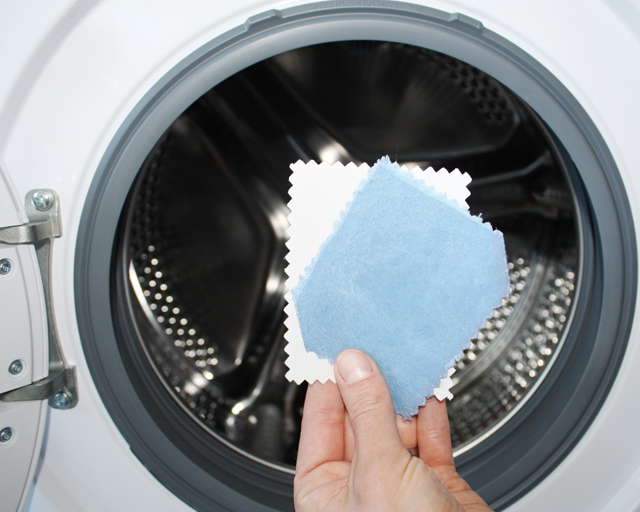 The aim of the »Fraunhofer Technology Platform Microencapsulation TPM« is to give more visibility to microencapsulation technology and to take even better advantage of its versatile potential.
The platform connects research institutions and companies that are active in the field of microencapsulation or are interested in this type of technology. It is jointly supported by the Fraunhofer Institute of Applied Polymer Research IAP (Potsdam-Golm) and the Fraunhofer Institute for Chemical Technology ICT (Pfinztal), as well as the Fraunhofer Research Group »Particle Technology and Raw Material Innovation« at the Nuremberg Institute of Technology.
Eight companies are currently participating in the project, including BASF, Clariant, Follmann, Lanxess, Lonza, the August Koehler Paper Mill and Symrise. On June 16, 2016 the very successful project will be extended for a seventh round and another two years.
Lavender, peppermint and eucalyptus oil – the microencapsulation of essential oils that protect, for instance, against viruses, microbes or insects, is one of the technology platform's current topics. Permanently affixed to textiles, the capsules have to remain effective and continue to release over time. Potential applications are clothing and household textiles, as well as medical, cosmetic and industrial textiles – for instance, antimicrobial clothing for hospital staff, or bed covers with integrated mosquito protection.
»In order to ensure that the textile retains its special effect even after it has been washed, we are developing microcapsules that can be charged through impregnation with the active ingredient either directly during the washing process or subsequently thereafter,« explains Monika Jobmann, microcapsule expert at the Fraunhofer IAP.
»We prefer using environmentally friendly and natural materials – both for the particle shell and for the active ingredient – which are also environmentally biodegradable,« says Jobmann. A one-year-old feasibility study was funded by the Federal Ministry of Food and Agriculture (BMEL) through the Agency for Renewable Resources (FNR), its project sponsor. This study, conducted by the Fraunhofer IAP, shows that the micro-containers can be attached to cotton fabric. This enables the active ingredient to be selectively dispensed and multiply recharged during or after washing.
Developing these types of particles is a major challenge that requires a range of expertise: precise knowledge about the chemistry of the encapsulated oils and the wall materials, competencies in the microencapsulation technology itself as well as its scale-up, and knowledge about the methods and auxiliaries used to anchor the capsules to the textile. »TPM participants support this and many other projects through their know how, materials and analytics,« the Fraunhofer researcher is happy to report.
The technology platform was established in 2009 and is the only network project on this topic in a German-speaking country. It concentrates and communicates knowledge on the topics of microencapsulation and particle applications, and identifies new ways to use them. Participants regularly receive information on the latest developments, publications and patents in the areas of microencapsulation and particle applications. Furthermore, a workshop is organized on selected topics every two years. Those interested in the TPM can attend this event upon request.
Fraunhofer Institute for Applied Polymer Research IAP
The Fraunhofer IAP in Potsdam-Golm, Germany, specializes in research and development of polymer applications. It supports companies and partners in custom development and optimization of innovative and sustainable materials, processing aids and procedures. In addition to the environmentally friendly, economical production and processing of polymers in the laboratory and pilot plant scale, the institute also offers the characterization of polymers. Synthetic petroleum-based polymers as well as biopolymers and biobased polymers from renewable raw materials are in the focus of the institute's work. The applications are diverse, ranging from biotechnology, medicine, pharmacy and cosmetics to electronics and optics as well as applications in the packaging, environmental and wastewater engineering or the aerospace, automotive, paper, construction and coatings industries. | Director: Prof. Dr. Alexander Böker
Fraunhofer Institute for Chemical Technology ICT
Including the institute's external project groups, the Fraunhofer ICT had around 850 employees in 2014. At its headquarters in Pfinztal over 540 employees carry out research and development work in the fields of energetic materials, energetic systems, applied electrochemistry, polymer engineering and environmental engineering. The total area of the institute in Pfinztal is 200,000 m². This includes 25,000 m² of laboratories, offices, pilot plants, workshops, test stands and other facilities. This exceptional research infrastructure, which includes high-volume pilot plants and industrial-scale equipment, enables the institute to develop and implement new materials, processes and products up to near-industrial level. State-of-the-art laboratories, and all the necessary testing and analytical processes, are available for our research work. The Fraunhofer ICT has a close working relationship with numerous universities and colleges, especially with the Karlsruhe Institute of Technology KIT. Fundamental and application-oriented knowledge is utilized and further developed in hundreds of projects each year. The Fraunhofer ICT supports its clients and project partners from the original idea to the prototype phase or even to small-series production, according to their requirements. Clients and project partners are mostly from the automotive and transport sectors, as well as the fields of energy, environment, defense, security, and chemistry and process engineering.
Media Contact
Dr. Sandra Mehlhase
Fraunhofer-Institut für Angewandte Polymerforschung IAP
All latest news from the category: Materials Sciences
Materials management deals with the research, development, manufacturing and processing of raw and industrial materials. Key aspects here are biological and medical issues, which play an increasingly important role in this field.
innovations-report offers in-depth articles related to the development and application of materials and the structure and properties of new materials.
Back to home
Newest articles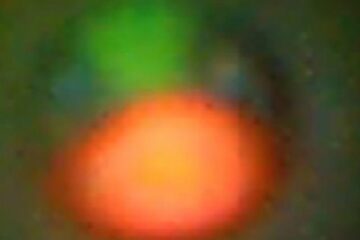 New species of microalgae discovered
Ultrasmall microalgae found in home aquarium could have multiple useful applications. A new species of microalgae was found in water from a home aquarium. While analyzing DNA samples taken from…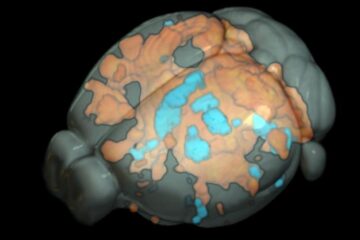 New technology may help inform brain stimulation
Brain stimulation, such as Deep brain stimulation (DBS), is a powerful way to treat neurological and psychiatric disorders. While it has provided therapeutic benefit for sufferers of Parkinson's, Alzheimer's, and…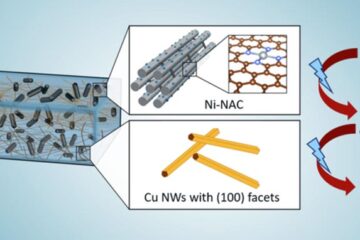 New hybrid catalyst could help decarbonization
… and make ethylene production more sustainable. A new hybrid catalyst converts carbon dioxide into ethylene in one pot. The catalyst was developed by scientists from Ames National Laboratory, Iowa…