Equine cloning's triple play sheds light on calcium, cell signaling, human disease
The successful cloning of three mules and their excellent health is important to the horse industry, a University of Idaho scientist said Monday at Seattle.
More important is the potential human health aspects of the cloning project. Dr. Gordon Woods, UI professor of animal and veterinary science, said the work aided understanding of calcium's role in cell signaling and possibly in the progression of human disease.
Woods, who directs the Northwest Equine Reproduction Laboratory at UI, said increasing calcium levels in the fluid surrounding cloned equine embryos proved the key to equine cloning.
Woods was scheduled to participate in a Feb. 16 panel discussion, Cloning Controversies: Ethics, Science and Society, during the American Association for the Advancement of Science annual meeting.
The birth of the mule foal Idaho Gem on May 4, 2003, marked the first successful equine cloning. The births June 9 of Utah Pioneer and July 27 of Idaho Star, two more mules cloned from the same fetal mule skin cell line, added to the success of the University of Idaho-Utah State University project.
All three mule foals were born unassisted after prototypical pregnancies. All three are vigorous, healthy and developing normally. The triplets were displayed in Seattle during Family Science Day Feb. 15 during the AAAS annual meeting.
"The manipulation of calcium concentrations to achieve success in equine cloning may have implications for other assisted equine reproduction techniques," Woods said. "Increasing intracellular calcium in horses may increase their fertility in general."
Woods began to focus on calcium after becoming interested in why horses appear to be more resistant to some forms of cancer. It is not unusual for light-colored horses to develop melanomas or skin cancers that do not metastasize. Woods found the veterinary literature was devoid of a report of a stallion with prostate cancer. The cancer mortality rate for horses is approximately 8 percent for horses and 24 percent for humans, he said.
Blood samples from men and stallions heightened his interest in calcium. Tests showed intracellular calcium concentrations in horse red blood cells were 2.3 times less than in human red blood cells. Extracellular calcium concentrations were reversed, with 1.5 times greater calcium concentrations outside cells in equines than in humans.
The lower concentrations of calcium within horse cells supported a model proposed by Woods. He postulated the equine system was "slower" physiologically than the human system. The lower cancer rates in equines appeared to support that idea.
Woods connected that hypothesis to embryonic development. "There are electrifying similarities between cancer metastasis and embryo division," said Woods.
Woods' collaborators agreed to try stimulating embryonic development by increasing calcium concentrations in the surrounding medium. Dr. Dirk Vanderwall, UI assistant professor of animal and veterinary science, and Dr. Ken White, Utah State University professor of animal, dairy and veterinary science, teamed with Woods on the project.
The results were immediate, Woods said, generating a seven-fold increase in the two-week pregnancy rate of transferred clone embryos. Only two pregnancies lasted two weeks without manipulating calcium levels. Nineteen pregnancies lasted two weeks or more with calcium treatments. Of 21 pregnancies detected at two weeks, 11 lasted 30 days and five lasted 45 days. Three pregnancies lasted past 60 days, and all of them survived full term and resulted in normal births.
The cloning project provided insight into calcium's role in cell signaling. As some human diseases progress, calcium levels escalate.
"The connection between calcium and many forms of human disease is well documented," Woods said. Calcium functions as a universal intracellular messenger, controlling processes as diverse as gene transcription, muscle transcription and cell proliferation, Woods noted. A breakdown in calcium regulation is implicated in diseases ranging from cancer to diabetes, heart disease and neurological disorders.
Alle Nachrichten aus der Kategorie: Life Sciences
Articles and reports from the Life Sciences area deal with applied and basic research into modern biology, chemistry and human medicine.
Valuable information can be found on a range of life sciences fields including bacteriology, biochemistry, bionics, bioinformatics, biophysics, biotechnology, genetics, geobotany, human biology, marine biology, microbiology, molecular biology, cellular biology, zoology, bioinorganic chemistry, microchemistry and environmental chemistry.
Zurück zur Startseite
Neueste Beiträge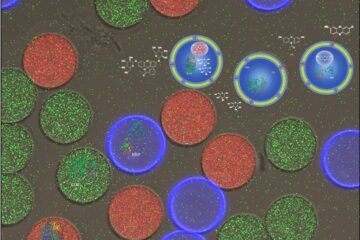 An artificial cell on a chip
Researchers at the University of Basel have developed a precisely controllable system for mimicking biochemical reaction cascades in cells. Using microfluidic technology, they produce miniature polymeric reaction containers equipped with…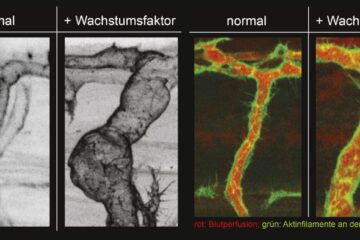 Specific and rapid expansion of blood vessels
Nature Communications: KIT researchers identify a new mechanism to control endothelial cell size and arterial caliber – basis for better treatment of heart infarct and stroke. Upon a heart infarct…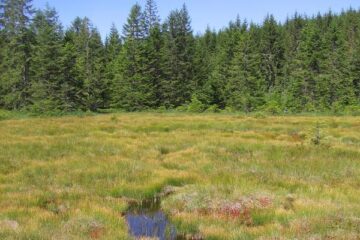 Climate change drives plants to extinction in the Black Forest in Germany
Climate change is leaving its mark on the bog complexes of the German Black Forest. Due to rising temperatures and longer dry periods, two plant species have already gone extinct…