EU research: juicing tomato potential
Recent EU research discovered that tomato waste is full of untapped, nutritious goodness, and suggested how to make the most of it. Instead of using the excess tomatoes for animal feed or simply discarding them, the EU TOM(ato) project suggests using the tomato waste as a natural food additive. Every year, around 4 million tonnes of tomato by-products are disposed of in Europe alone. These dregs, especially the seeds, are an excellent source of nutrient-rich substances such as carotenoids, proteins, sugars, fibre and oils. The TOM(ato) project will help treat tomato leftovers in a cleaner and cheaper way, without using chemicals to extract valuable nutrients, and reducing the overall amount of waste. To help with this two-year project, which kicked off last May, the European Union has contributed €425 000 towards the total costs of over €861 000. Participants include ten partners from the Netherlands, Spain, Germany, Ireland and Portugal. Final results are due in April next year.
"We have for a long time known the nutritional benefits of eating tomatoes", says European Research Commissioner Philippe Busquin. "Now, with the TOM project we are set to maximise the potential of this juicy fruit. Every year millions of tons of tomatoes are destroyed, and large amounts of tomato by-products in manufacturing are treated as waste. Instead of simply discarding this material, it will be possible to benefit all European citizens with a wide range of alternative uses. This is an example of how technology can help enhance European citizens' quality of life and turn sustainable development into reality."
Making better use of Europe's food products
Tomatoes are rich in a wide range of nutrients. But a large percentage of this healthy fruit ends up as waste or animal feed. A consortium of European research organisations, backed by the European Union, is keen to put this tomato residue to better use as natural food additives.
Waste not, want not
Around 8.5 million tonnes of tomatoes are cultivated every year in Europe. Nearly 18% (1.5 million tonnes) is sold directly to consumers and the rest is processed into foods, such as ketchup, pasta sauce and canned goods. However, during processing, up to 40% of the raw material ends up as residue, mainly skin and seeds.
Of the waste products, the oils, in particular, are highly valued for their unsaturated fat content, according to the Spanish research centre AZTI, which is participating in TOM along with ten other partners from the Netherlands, Germany, Ireland and Portugal.
Nutritious secrets
The project's main aim is to develop new food additives and extracts from tomato processing industry leftovers. Before the residue can be converted into a high-value nutritional compound suitable for use in health-giving foodstuffs, the scientists found ways of removing impurities from the tomato sludge left after initial processing. Solvents have commonly been used for this, but they tend to be less effective and leave chemical traces.
Cleaning up the waste
Using a two-fold cleaning process, TOM's researchers expect to be able to produce a much purer compound extract. First, they obtain a crude extract using the conventional but environmentally clean method of washing the tomato residue with water and supercritical CO2. Next, they use 'affinity chromatography' to raise the quality of the extract to a level of 98% purity.
Improving productivity
As well as providing a new, nutrient-rich food additive, the process should cut, by up to 30%, the volume of residue generated in the tomato processing industry.
For further information on the TOM project, which is coordinated by Dr. Peter Sijmons from the Dutch biotech company CatchMabs (info@catchmabs.com) see:
http://www.ttz-bremerhaven.de/english/bilb/tom/home.html
http://dbs.cordis.lu/cordis-cgi/srchidadb?ACTION=D&SESSION=261532004-1-27&DOC=209&TBL=EN_PROJ&RCN=EP_RCN:69033&CALLER=EISIMPLE_EN_PROJ
For the thematic priority on "food quality and safety" in FP6, please see also:
http://www.cordis.lu/food/home.html
Media Contact
Fabio Fabbi
European Commission
All latest news from the category: Agricultural and Forestry Science
Back to home
Newest articles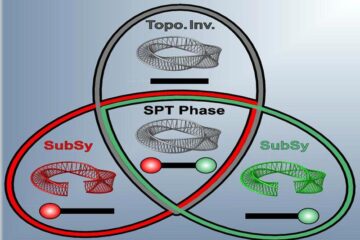 Topological phase protection reams to sub-symmetry
An international research team makes a breakthrough in physics. An international team led by researchers at Nankai University in China and at University of Zagreb in Croatia, along with team…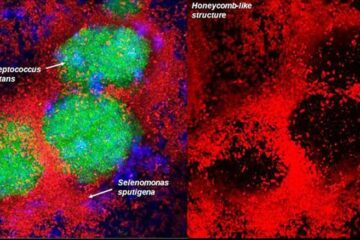 New bacterial species involved in tooth decay
Large study in children reveals Selenomonas sputigena as a key partner of Streptococcus in cavity formation. Collaborating researchers from the University of Pennsylvania School of Dental Medicine and the Adams…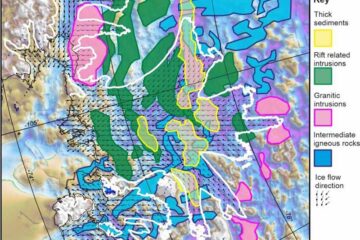 Ground beneath Antarctica's most vulnerable glacier mapped for first time
The ground beneath Antarctica's most vulnerable glacier has been mapped for the first time, by a team that includes a Swansea expert, helping scientists to better understand how it is…