Elusive cancer killer's deep-sea hideout discovered after a nearly 20-year hunt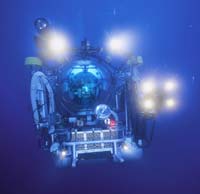 In 1984, HARBOR BRANCH scientists exploring deep waters off the Bahamas in one of the institution's Johnson-Sea-Link submersibles discovered a small piece of sponge that harbored a chemical with a remarkable ability to kill cancer cells in laboratory tests. Despite almost two decades of searching, though, the group was never able to find enough of the sponge to fully explore its potential. But now that process can finally begin because, thanks to some creative detective work, the team has found the animal's secret hiding place and collected enough of it to support years of intense research.
"It's just amazing," says Amy Wright, director of HARBOR BRANCH Biomedical Marine Research, of the sponge she has been on a career-long quest to find. "This is our next cure, I know it's our next cure."
A chemical produced within the sponge, which has not yet been given an official name, has proven in one test of cancer-fighting potential to be about 400 times more potent than Taxol®, a widely used treatment for breast and other forms of cancer. As important, preliminary experiments have also shown the compound to be fairly non-toxic to normal cells.
But the limited amount of the sponge initially collected was not enough to carry the team through the long process of developing a potential medical treatment, which involves careful study of exactly how a chemical kills cancer cells and of its chemical structure. "Since 1984 it has been on our target list for every dive," says Wright, who first studied the compound as a postdoctoral fellow at HARBOR BRANCH during the '80s.
On various expeditions over the years, scientists found only tiny pieces of the sponge, then last year two slightly larger pieces, but still they did not have enough to do the required research. So, in preparation for a cruise this year to the Bahamas that ran from Oct. 9 through the 24th, Wright and her team used clues from where each piece had been collected to put together a profile of the habitat where it must live.
The technique worked perfectly, and on the first submersible dive targeting an area that fit the profile, they found the sponge. "You know, you have these hypotheses, but when it is actually there, it just floors you that the hypothesis worked," says Wright, "We were really excited. I was just dancing around."
The sponge was found in water over 1,000 feet deep in an area the researchers often refer to as the "dead zone," because it is generally characterized by bare rock and very low biodiversity. The sponge, which can grow to about the size of a softball, had eluded researchers for so long because they generally avoid this area in favor of exploring more diverse habitats.
Wright predicts that the quantity of the sponge collected on the expedition using the submersible should be enough to carry the team through the full multi-year drug discovery process, possibly even to the first phase of human trials. "I never thought I would see that much of the sponge ever," says Wright, "Now we have enough to move forward."
If the chemical continues to show promise as the research process progresses, it would eventually be licensed to a pharmaceutical company, which would take the compound through clinical trials. A key step before that could happen would be for HARBOR BRANCH and its collaborators to develop a method to sustainably produce the chemical without having to collect it from wild sponges, which would be both economically and ecologically unfeasible. Possible methods would be raising the sponge through aquaculture, producing it synthetically, or, if the chemical turns out to be produced by a microorganism within the sponge, raising cultures of that microorganism. The full process of turning the chemical into a commercially available cancer treatment would likely take more than a decade.
The mystery sponge's hideout was found on an expedition to the Bahamas that covered some 1,300 miles and took the team throughout the island chain almost as far south as the Turks and Caicos Islands. For more information about this expedition as well as background articles on the team's research, please visit HARBOR BRANCH's online expedition site at: http://www.at-sea.org
HARBOR BRANCH has already patented nearly a hundred potential pharmaceuticals from the tens of thousands of the organisms the Biomedical Marine Research group has collected since the '80s at sites around the globe. Several of these are in various stages of development as potential commercial drugs. Discodermolide, a compound produced by a deepwater sponge found in the Bahamas, is currently in the first phase of human trials as a cancer treatment.
All news from this category: Life Sciences and Chemistry
Articles and reports from the Life Sciences and chemistry area deal with applied and basic research into modern biology, chemistry and human medicine.
Valuable information can be found on a range of life sciences fields including bacteriology, biochemistry, bionics, bioinformatics, biophysics, biotechnology, genetics, geobotany, human biology, marine biology, microbiology, molecular biology, cellular biology, zoology, bioinorganic chemistry, microchemistry and environmental chemistry.
Back to the Homepage
Latest posts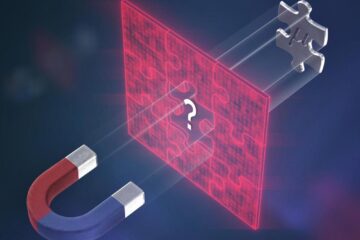 German National HPC Centre provides resources to look for cracks in the standard model
Physicists have spent 20 years trying to more precisely measure the so-called "magnetic moment" of subatomic particles called muons. Findings published this week call into question long-standing assumptions of particle…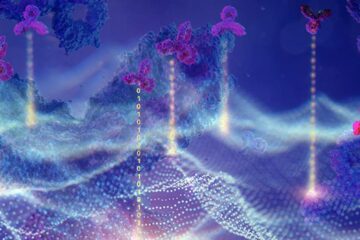 Designing better antibody drugs with artificial intelligence
Antibodies are not only produced by our immune cells to fight viruses and other pathogens in the body. For a few decades now, medicine has also been using antibodies produced…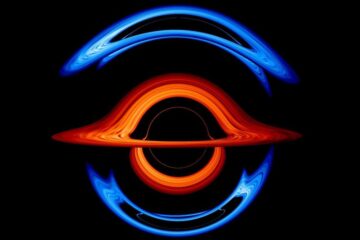 New NASA visualization probes the light-bending dance of binary black holes
A pair of orbiting black holes millions of times the Sun's mass perform a hypnotic pas de deux in a new NASA visualization. The movie traces how the black holes…