Nanoparticles Make Silicone Rubber Clearly Stronger
Silicone rubber and other rubber-like materials have a wide variety of uses, but in almost every case they must be reinforced with particles to make them stronger or less permeable to gases or liquids. University of Cincinnati (UC) chemistry professor James Mark and colleagues have devised a technique that strengthens silicone rubber with nanoscale particles, but leaves the material crystal clear.
Silicone rubber is often reinforced by tiny particles of silica (the primary component of sand and the mineral quartz). However, those silica particles can cloud the silicone rubber, which is a problem for protective masks, contact lenses and medical tubing that rely on silicone rubber's transparency.
Mark, along with graduate student Guru Rajan, UC professor Dale Schaefer, UC associate professor Gregory Beaucage and Yeungnam University (Korea) professor Gil Sur reported on their new technique in the August 15 issue of the Journal of Polymer Science Part B: Polymer Physics.
The technique infuses silicone rubber with nanoparticles up to five times smaller than the silica particles formed by comparable methods while still providing the same level of reinforcement and maintaining the silicone rubber's clarity.
Variations on the technique might also be used to enhance other properties of silicone rubber and similar materials, affecting such traits as impermeability to gases or liquids. This could lead to better masks or suits to protect against agents that might be used in terrorist attacks.
The team's technique is an improvement over related methods that use a chemical reaction to create silica particles within the silicone polymers. By generating the required catalyst in place from a tin salt and by restricting the amount of water to only that absorbed from water vapor in the air, the silica particles remain smaller—only 30 nm to 50 nm across—and are evenly dispersed throughout the silicone rubber. At that size, smaller than the wavelength of ultraviolet and visible light, the silica nanoparticles are essentially invisible.
NSF Media Contact: David Hart, 703-292-7737, dhart@nsf.gov
NSF Science Experts: Andrew Lovinger, 703-292-4933, alovinge@nsf.gov
Triantafillos J. Mountziaris, 703-292-8371, tmountzi@nsf.gov
Principal Investigators: James Mark, 513-556-9292, james.mark@uc.edu
Gregory Beaucage, 513-556-3063, gregory.beaucage@uc.edu
All news from this category: Materials Sciences
Materials management deals with the research, development, manufacturing and processing of raw and industrial materials. Key aspects here are biological and medical issues, which play an increasingly important role in this field.
innovations-report offers in-depth articles related to the development and application of materials and the structure and properties of new materials.
Back to the Homepage
Latest posts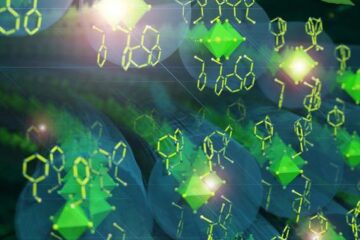 Just a few atoms thick: New functional materials developed
Using the smallest "construction set" in the world, a research team from the universities of Marburg, Giessen and Paderborn is designing new materials for computer chips, light-emitting diodes and solar…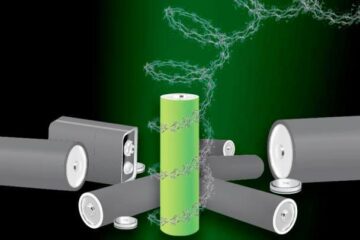 Researchers develop new metal-free, recyclable polypeptide battery
– that degrades on demand … This could result in battery production moving away from strategic elements like cobalt. The introduction of lithium-ion (Li-ion) batteries has revolutionized technology as a…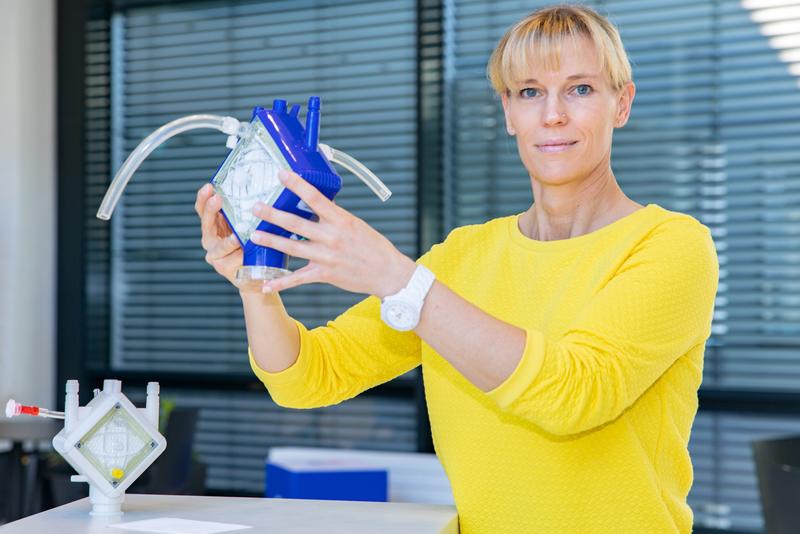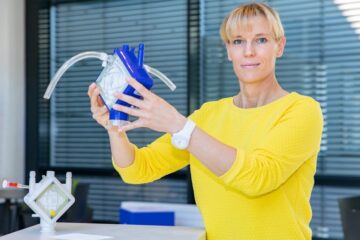 Artificial lungs as organ replacement
DFG priority program funds four MHH projects with 1.6 million euros. For people with severe lung diseases, transplantation of a healthy organ is often the only chance of survival. But…