Toy choice among boys, girls a matter of monkey business
Sure Santa Claus asks boys and girls what toys they want, but, why they want them is a better question. The answer may have to do with a biological pre-wiring that influences boys' and girls' preferences based on the early roles of males and females, says a Texas A&M University psychologist.
It's commonly believed that boys and girls learn what types of toys they should like based solely on society's expectations, but psychologist Gerianne Alexander's work with vervet monkeys is challenging that notion.
Alexander, whose research focuses on sex differences in behavior and the biological factors that influence them, examined the monkeys as they interacted with toys. She and her collaborator, Melissa Hines of the University of London, found that the monkeys' toy preferences were consistent along gender lines with those of human children. The study was published earlier this year in "Evolution and Human Behavior."
Though the monkeys had no concept of a "boy" toy and a "girl" toy, they still showed the same gender preferences in playing with the toys, Alexander says. That is, compared to female monkeys, male monkeys spent more time with "boy" toys, and the female monkeys, compared to their male counterparts, spent more time with "girl" toys, she notes.
"Masculine toys and feminine toys," Alexander says, "are clearly categories constructed by people. However, our finding that male and female vervet monkeys show similar preferences for these toys as boys and girls do, suggests that what makes a 'boy toy' and a 'girl toy' is more than just what society dictates – it suggests that there may be perceptual cues that attract males or females to particular objects such as toys."
In the experiment, Alexander says, male monkeys spent more time playing with traditional male toys such as a car and a ball than did female monkeys. The female monkeys, however, spent more time playing with a doll and pot than did the males. What's more, both male and female monkeys spent about the same amount of time with "gender neutral" toys such as a picture book and a stuffed dog.
The implication is that what makes a "girl toy" and what makes a "boy toy" isn't just human society or stereotypes but rather something innate that draws boys and girls to different types of toys, she explains.
Alexander believes her findings suggests that there are certain aspects of objects that appeal to the specific sexes and that these aspects may relate to traditional male and female functions dating back to the dawn of the species.
She says the toys preferred by boys – the ball and the car – are described as objects with the ability to be used actively and be propelled through space. Though the specific reasons behind the monkeys' preferences have yet to be determined, she says, the preferences for these objects might exist because they afford greater opportunities for rough and active play – something characteristic of male play. Also, the motion capabilities of the object could be related to the navigating abilities that are useful for hunting, locating food or finding a mate.
Males, she says, may therefore have evolved preferences for objects that invite movement.
On the other hand, females may have evolved preferences for object color, relating to their roles as nurturers, Alexander notes. A preference for red or pink – the color of the doll and pot – has been proposed to elicit female behaviors toward infants that enhance infant survival, such as contact.
Alexander says that the stereotyping of toys in society probably unknowingly builds on these types of innate preferences.
Contact: Gerianne Alexander, 979-845-2567 or via email: gam@psyc.tamu.edu or Ryan A. Garcia, 979-845-4680 or via email: rag@univrel.tamu.edu.
Media Contact
Ryan A. Garcia
EurekAlert!
All latest news from the category: Life Sciences and Chemistry
Articles and reports from the Life Sciences and chemistry area deal with applied and basic research into modern biology, chemistry and human medicine.
Valuable information can be found on a range of life sciences fields including bacteriology, biochemistry, bionics, bioinformatics, biophysics, biotechnology, genetics, geobotany, human biology, marine biology, microbiology, molecular biology, cellular biology, zoology, bioinorganic chemistry, microchemistry and environmental chemistry.
Back to home
Newest articles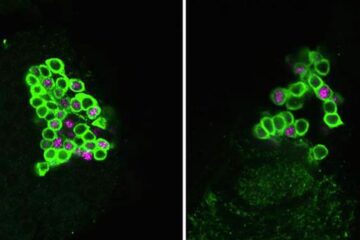 Parkinson's: Are our neurons more vulnerable at night?
A UNIGE team shows that disruptions to the circadian clock increase the risk of developing a neurodegenerative disease. Disturbances in sleep patterns and the internal biological clock are frequently associated…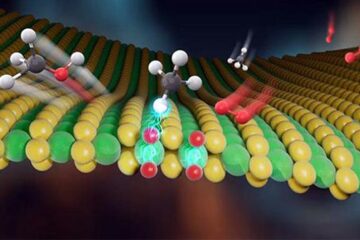 Direct conversion of methane with oxygen at room temperature
Direct conversion of methane (CH4) to high value-added chemicals at room temperature, by directly using abundant and low-cost molecular oxygen (O2) as an oxidant, is an ideal route for CH4 utilization. But…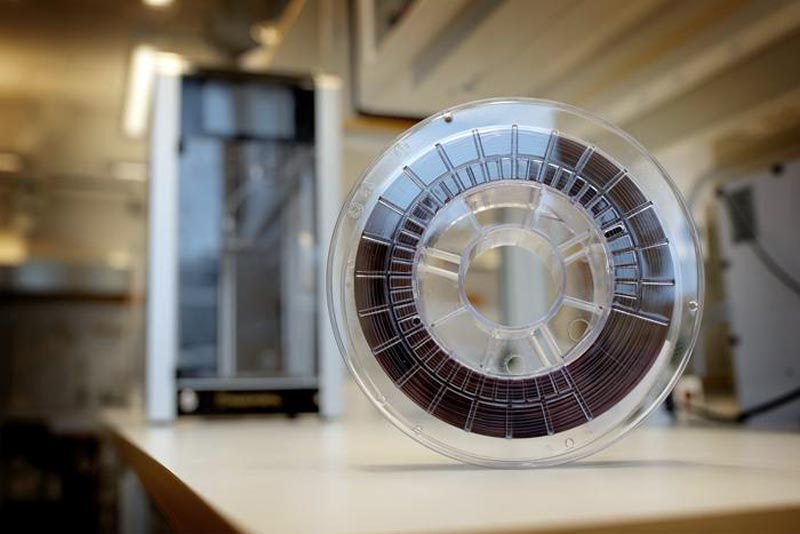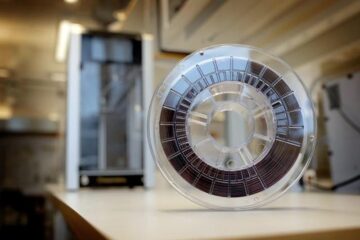 3D-printed plasmonic plastic enables large-scale optical sensor production
In a multi-year project, researchers at Chalmers University of Technology in Sweden have developed plasmonic plastic – a type of composite material with unique optical properties that can be 3D-printed….