Kefir Protects Against Mutations
Scientists all over the world hunt for anti-mutagens, substances protecting against mutations. Where they can find them? It was suggested and later proved that most anti-mutagens are located in those organs and biological liquids, which are connected with the process of reproduction. The latter is the key point in the life cycle, in which genome disorders should be minimal. Anti-mutagens were found in seeds, spores, eggs, and sperm. It was also established that anti-mutagens are formed in certain bacteria. Then, microbiologists have become curious about a possibility of obtaining and using bacterial mutagens in medicine.
Among wonderful bacteria producing anti-mutagens, there are bifidobacteria and lactic-acid bacteria that are very beneficial for health. They can be already called "domestic" because of their wide application in producing various milk, meat, and special fermented foodstuffs for people and animals. Bifidobacteria are the main component of a natural microflora of the intestine and produce lactic, acetic, and butyric acids that kill pathogenic and putrefactive bacteria. The same acids are produced by lactic bacteria inhabiting fermented milk.
Experiments conducted by L.I. Vorob'eva and S.K. Abilev have shown that chemical mutagens kept in fermented milk lose their dangerous properties. Lactic-acid bacteria attack mutagens in different ways. They produce proteins-enzymes and lactic, butyric, and acetic acids, which suppress the activity of mutagens. Some lactic-acid bacteria are capable of forming chemical bounds with mutagens. Sometimes, bacterial cells act as anti-oxidants and remove free radicals.
On the basis of data obtained, the authors conclude that lactic-acid bacteria and bifidobacteria neutralize mutagens, which are dangerous for the genome, within the alimentary canal. It should be mentioned that mutagens may often act as carcinogens, i.e., cause cancer. Therefore, the bacteria and their metabolites protect not only against mutations, but also against cancer. The scientists suggest that they can also neutralize carcinogenic agents and hinder the growth of a newly formed tumour. This is proven by the experiments on rats as well as by medical observations: people who take fermented milk products are less subjected to intestine cancer.
Another valuable group of microorganisms is propionic bacteria, which are used in the production of vitamin B12, bakery, and in pharmaceutics. They live in cheese and milk, and some species – on the skin. The scientists have established that these also act against mutagens.
Protective properties are also found in bacterium enterococcus that inhabits the intestine. It produces proteins that make DNA less damageable.
Fortunately, the anti-mutagenic properties of bacteria are universal. So, using bacteria, people can obtain anti-mutagenic and anti-carcinogenic agents, which may become a basis for creating new food supplements and drugs. And including kefir, yogurt, and other fermented milk products in daily menu is very advisable for everyone.
All news from this category: Health and Medicine
This subject area encompasses research and studies in the field of human medicine.
Among the wide-ranging list of topics covered here are anesthesiology, anatomy, surgery, human genetics, hygiene and environmental medicine, internal medicine, neurology, pharmacology, physiology, urology and dental medicine.
Back to the Homepage
Latest posts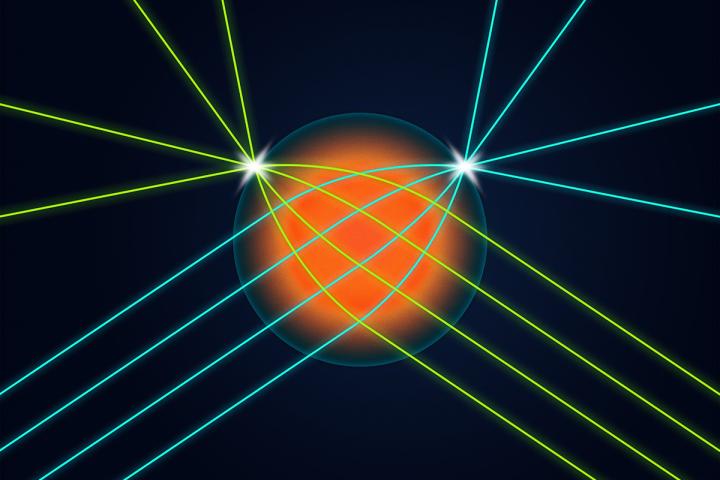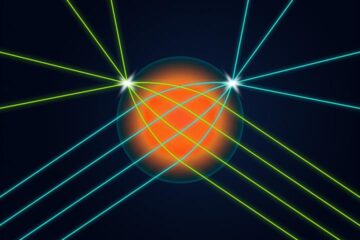 Researchers confront optics and data-transfer challenges with 3D-printed lens
Researchers have developed new 3D-printed microlenses with adjustable refractive indices – a property that gives them highly specialized light-focusing abilities. This advancement is poised to improve imaging, computing and communications…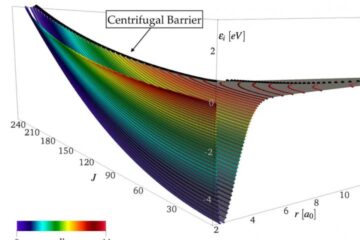 Research leads to better modeling of hypersonic flow
Hypersonic flight is conventionally referred to as the ability to fly at speeds significantly faster than the speed of sound and presents an extraordinary set of technical challenges. As an…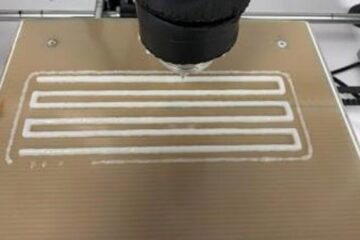 Researchers create ingredients to produce food by 3D printing
Food engineers in Brazil and France developed gels based on modified starch for use as "ink" to make foods and novel materials by additive manufacturing. It is already possible to…