Novel Antibody against Brain Tumors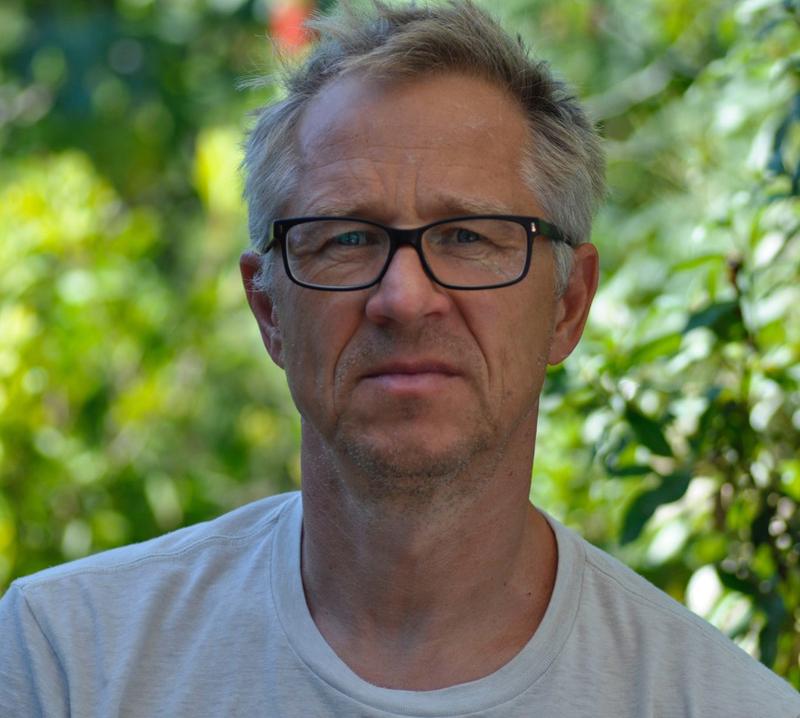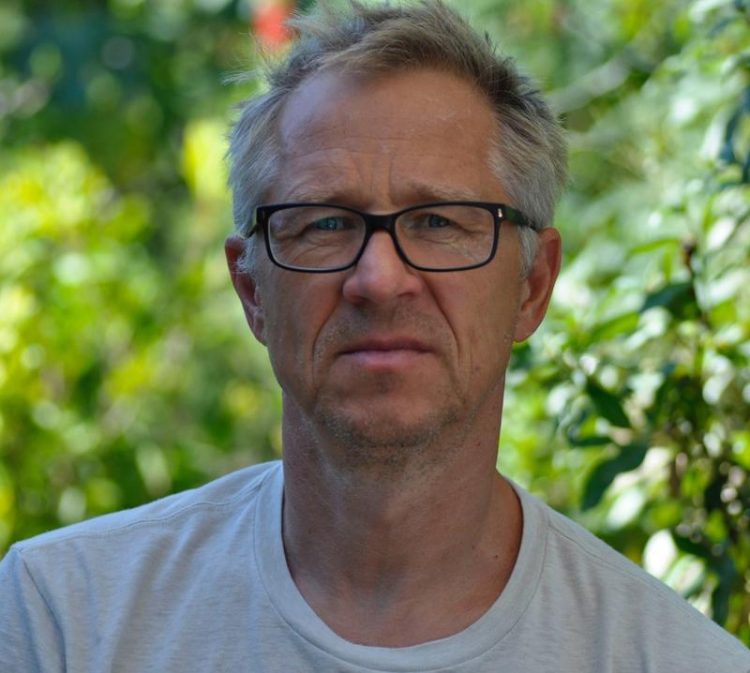 Glioblastoma is a very aggressive type of brain tumor. As a rule the cancer tissue is surgically removed as far as possible and the patient receives radiotherapy and/or chemotherapy. Nevertheless, due to the remaining cancer cells in the brain, the average survival time after diagnosis is only a few months.
A team of scientists led by Prof. Dr. Reinhard Zeidler, research group leader in the Research Unit Gene Vectors at Helmholtz Zentrum München and the Department of Otolaryngology of the Munich University Hospital (LMU) seeks to improve the treatment by means of a novel antibody.
Deadly delivery for tumor cells
The molecule named 6A10 specifically binds to the enzyme carbonic anhydrase XII, which is only found on cancer cells but not on healthy brain cells. It thus has two effects: first, it directly inhibits the enzyme, which is of great importance for the fast-growing tumor cells.
Second, the antibody is conjugated with lutetium-177, an isotope that is lethal for the tumor cells. The heavy metal is a beta-ray emitter and damages the cells in its immediate surroundings. Via the antibody, it reaches the remaining tumor cells directly.
Action at the tumor site
To deliver the antibody as highly concentrated as possible and as close as possible to the tumor site, the scientists plan to inject it directly at the site of the removed tumor tissue. By doing so, Zeidler and his partners Professor Hans-Jürgen Reulen, Professor emeritus of Neurosurgery at Munich University Hospital, and Dr. Franz-Josef Gildehaus from the Department of Nuclear Medicine at Munich University Hospital hope to delay or even prevent the recurrence of the disease.
"Together we have established a competent network of molecular biologists, neurosurgeons, nuclear medicine specialists, radiation physicist and radiopharmacists," said project leader Zeidler. Both, the Department of Neurosurgery (director: Professor Tonn) and the Department of Nuclear Medicine (director: Professor Bartenstein) will play an important role in the planned clinical trials.
In the first phase, Zeidler and his colleagues want to lay the foundation for the clinical testing: "First, this involves proper production of the antibody in compliance with the mandatory law on drugs for human use." This will be followed by the first tests on patients. As is usual in this phase, the scientists expect the initial study to have 12-15 participants who will receive the active agent.
"Our hope is that in the long term we can develop a new treatment option for glioblastoma patients" said Zeidler, looking ahead at the future. In addition to the hope of developing a successful treatment for brain tumors, Zeidler and his colleagues have their sights on other types of tumors. Since the target molecule carbonic anhydrase XII is also overexpressed in other cancer cells, it is conceivable that the molecule could be used against other forms of tumors such as lung cancer, according to the scientists.
"We hope that our project will serve as a good example that, also in an academic context, funding can help to bring scientific results from bench to bedside," said project leader Zeidler.
Further information
Background:
The funding provided by the BMBF takes place within the framework of the VIP+ funding program for the "validation of the technological and societal innovation potential of academic research". Its objective is to support scientists of all disciplines in taking the first step from the world of research towards economic value creation or social application.
The Helmholtz Validation Fund (HVF) is a funding instrument of the Hermann von Helmholtz Association of German Research Centres and is financed by funds from the Helmholtz President's Initiative and Networking Fund. It aims to bridge the gaps between scientific findings and their commercial applications, between public research and private investment. In creating the Validation Fund, the Helmholtz Association seeks to minimize gaps in financing and to ease the transition from idea to application.
The Helmholtz Zentrum München, the German Research Center for Environmental Health, pursues the goal of developing personalized medical approaches for the prevention and therapy of major common diseases such as diabetes and lung diseases. To achieve this, it investigates the interaction of genetics, environmental factors and lifestyle. The Helmholtz Zentrum München is headquartered in Neuherberg in the north of Munich and has about 2,300 staff members. It is a member of the Helmholtz Association, a community of 18 scientific-technical and medical-biological research centers with a total of about 37,000 staff members. http://www.helmholtz-muenchen.de/en
The Research Unit Gene Vectors studies EBV's molecular functions to understand how the virus contributes to different types of disease. The scientists analyse the immune system of virus carriers to find out how EBV and other herpes viruses are kept in check, and why immune control has failed in patients with disease. They also investigate the origins of cancers of the immune system – lymphoma and leukaemia – and develop new antibodies for therapies and diagnostics. Their ultimate goal is to develop new drugs, vaccines and cell-based therapies in order to efficiently treat or – preferentially – prevent infectious diseases and cancer. http://www.helmholtz-muenchen.de/en/agv
Munich University Hospital (LMU) treats around 500,000 outpatients, inpatients and semi-residential patients each year at its Großhadern and City Centre Campuses. Just over 2,000 beds are available to its 28 specialist clinics, twelve institutes and seven departments, and its 47 interdisciplinary centres. Of a total of 9,500 employees, around 1,600 are doctors and 3,200 are nursing staff. Munich University Hospital has been a public-law institution since 2006. Together with the Medical Faculty of Ludwig Maximilians University, Munich University Hospital is involved in four special research areas of the German Research Foundation (SFB 684, 914, 1054, 1123), three Transregios (TRR 127, 128, 152) belonging to Clinical Research Group 809, and two Graduate Colleges belonging to the German Research Foundation (GK 1091, 1202). This is in addition to the Center for Integrated Protein Sciences (CIPSM), Munich Center of Advanced Photonics (MAP), Nanosystems Initiative Munich (NIM) and Munich Cluster for Systems Neurology (SyNergy) – all institutes of excellence – and the Graduate School of Systemic Neurosciences (GSN-LMU), the Graduate School of Quantitative Biosciences Munich (QBM) and the Graduate School Life Science Munich (LSM). http://www.klinikum.uni-muenchen.de
Contact for the media:
Department of Communication, Helmholtz Zentrum München – German Research Center for Environmental Health, Ingolstädter Landstr. 1, 85764 Neuherberg – Tel. +49 89 3187 2238 – Fax: +49 89 3187 3324 – E-mail: presse@helmholtz-muenchen.de
Scientific Contact at Helmholtz Zentrum München:
Prof. Dr. Reinhard Zeidler, Helmholtz Zentrum München – German Research Center for Environmental Health, Research Unit Gene Vectors, Research Group Prevention and Immunomodulation, Marchioninistraße 25, 81377 München – Tel. +49 89 3187 1401, E-mail: zeidler@helmholtz-muenchen.de
http://www.helmholtz-muenchen.de/en/news/latest-news/press-information-news/article/35075/index.html
Media Contact
Sonja Opitz
Helmholtz Zentrum München - Deutsches Forschungszentrum für Gesundheit und Umwelt
Alle Nachrichten aus der Kategorie: Life Sciences
Articles and reports from the Life Sciences area deal with applied and basic research into modern biology, chemistry and human medicine.
Valuable information can be found on a range of life sciences fields including bacteriology, biochemistry, bionics, bioinformatics, biophysics, biotechnology, genetics, geobotany, human biology, marine biology, microbiology, molecular biology, cellular biology, zoology, bioinorganic chemistry, microchemistry and environmental chemistry.
Zurück zur Startseite
Neueste Beiträge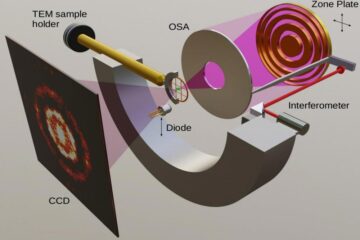 A COSMIC approach to nanoscale science
Instrument at Berkeley Lab's Advanced Light Source achieves world-leading resolution of nanomaterials. COSMIC, a multipurpose X-ray instrument at Lawrence Berkeley National Laboratory's (Berkeley Lab's) Advanced Light Source (ALS), has made…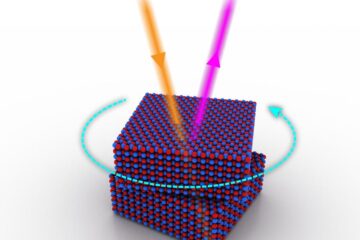 Twistoptics – A new way to control optical nonlinearity
Columbia researchers engineer first technique to exploit the tunable symmetry of 2D materials for nonlinear optical applications, including laser, optical spectroscopy, imaging, and metrology systems, as well as next-generation optical…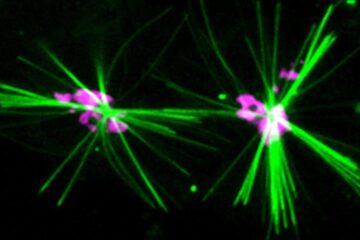 Tracking proteins in the heart of cells
For the first time, a UNIGE team has been able to follow precisely the path taken by a protein within the cell, paving the way for the study of the…