World's first "robot scientist" proves a major success in the lab
A "robot scientist" that generates hypotheses about the function of particular genes in baker's yeast – and then designs and carries out experiments to test them – has been developed by a team of British scientists, according to new research published in the journal Nature today [15 January 2004].
"This research is very exciting as we have given the robot – under our supervision – the ability to design the experiments and interpret the data for us," says Professor Ross King from the University of Wales, Aberystwyth. "There is increasing need for automation in the biological sciences and, although the problems we set for the robot were relatively simple, we have shown that it could be used to help solve real-world problems."
The researchers set the robot the problem of discovering the function of different genes in baker's yeast (Saccharomyces cerevisiae). The functions of about 30% of the 6,000 genes in yeast are still unknown and, with many of these genes thought to be common to the human genome, they could prove to be medically important in the future. The research involved using "knockout" strains of yeast that have had one gene removed. By observing how the yeast grows, or doesn't grow, on defined chemical substrates, it is possible to start establishing different possible functions for the gene being investigated. "This is like trying to understand what the different components in a car do by removing them one by one, " says Professor King.
The robot scientist generates a set of hypotheses from what it knows about biochemistry and then plans an experiment that will eliminate as many hypotheses as possible, as fast and as cheaply as possible. It conducts experiments by dispensing and mixing liquids and then measuring the growth of yeast using an adjacent plate reader that feeds the results back into the system. The robot then evaluates the results against the set of hypotheses, generates new hypotheses, and the process starts again – the same type of cycle human scientists use to understand the world.
Although artificial intelligence has made a number of significant contributions to scientific discovery over the past 30 years, its general impact on experimental science has been limited, but this may be about to change with the increased use of automation in scientific research. The need for automation is particularly important in the branch of science known as systems biology where scientists are trying to understand how genes work together to form living cells.
Alle Nachrichten aus der Kategorie: Information Technology
Here you can find a summary of innovations in the fields of information and data processing and up-to-date developments on IT equipment and hardware.
This area covers topics such as IT services, IT architectures, IT management and telecommunications.
Zurück zur Startseite
Neueste Beiträge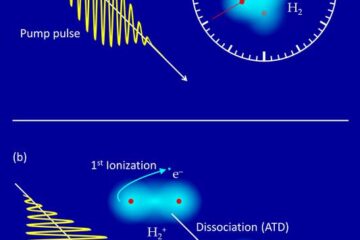 Rotation of a molecule as an "internal clock"
Using a new method, physicists at the Heidelberg Max Planck Institute for Nuclear Physics have investigated the ultrafast fragmentation of hydrogen molecules in intense laser fields in detail. They used…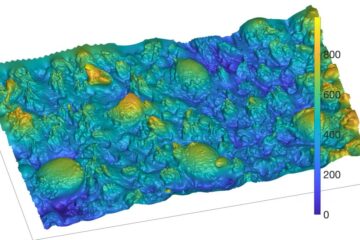 3D printing the first ever biomimetic tongue surface
Scientists have created synthetic soft surfaces with tongue-like textures for the first time using 3D printing, opening new possibilities for testing oral processing properties of food, nutritional technologies, pharmaceutics and…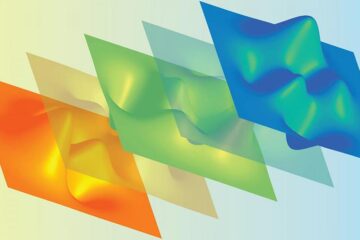 How to figure out what you don't know
Increasingly, biologists are turning to computational modeling to make sense of complex systems. In neuroscience, researchers are adapting the kinds of algorithms used to forecast the weather or filter spam…