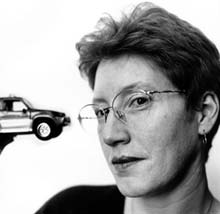 Civil engineer Heather MacLean examines environmental impact of automobiles from plant to scrapyard
Although she leads a national research team on automotive life-cycle assessments, studies the future of hybrid electric and hydrogen fuel cell cars and takes the subway to work, the car sitting in her driveway is a rusty 1987 BMW. And although she rarely drives it, her attachment to the vehicle speaks volumes about the challenges of shifting to newer, low-emission vehicles. "I like my car because I like how it feels to drive it," she says ruefully.
But MacLean also has a unique grasp of the impact of automobiles on the environment. As co-ordinator of a national research team using a cradle-to-grave approach to examining the creation, use and disposal of automobiles in Canada's auto sector, MacLean is looking for ways to enhance these systems in the future, affecting both conventional and alternative fuel/propulsion system vehicles.
The team was recently awarded $315,000 from the AUTO21 Network of Centres of Excellence and several industry sponsors to study how methods such as life-cycle assessment are perceived and utilized in the automobile industry and whether barriers exist to widespread use. It will also look at case studies examining such issues as technological advances in the industry and their implications throughout the life cycle of the vehicle.
Japan and some European countries have end-of-life directives when it comes to vehicles, says MacLean, which the North American auto industry is studying should similar policies be developed here. For example, before a car is scrapped some parts are removed and reused, remanufactured or recycled. "If manufacturers were responsible for their vehicles at the end of life, they would most likely do things somewhat differently," she says.
MacLean's team will measure factors such as greenhouse gas emissions, air pollution, solid waste generation and releases of toxic materials from both conventional and alternative fuel/propulsion vehicles (such as hybrid electric systems and fuel cells). For biofuel-powered cells, she notes, they might examine factors such as amount of land used or fertilizer application. Hydrogen fuel cells may produce emission-free vehicles, but the origin of the hydrogen may itself produce pollution. Or if a car runs on "clean" battery
power, how much do the batteries cost, how long do they last and are they charged with electricity from a coalfired power plant?
MacLean completed her bachelor's degree in civil engineering at Dalhousie University and followed up with an MBA from St. Mary's University. Her initial career plans involved the manufacturing industry and she spent several years doing environmental engineering consulting work. But she ultimately decided to pursue further education that would mesh both public policy and engineering.
She ended up at Carnegie Mellon University in Pittsburgh, Penn., where she completed both her master's and PhD. During her doctoral work there, MacLean looked at the environmental impact of alternative technologies for automobiles, which eventually led to her research on life-cycle analysis.
MacLean says that while alternative automobile technology has advanced, many economic issues remain unresolved. "They're much more costly to manufacture," she says. "Companies aren't making any profits on these things," and, she adds, manufacturers aren't making many of these vehicles. Nor are consumers buying. According to MacLean, auto manufacturer surveys have found that while people say they're willing to pay more for an environmentally friendly vehicle, in practice they wouldn't. "Unless the costs are basically equivalent to what they could get for a gasoline vehicle, the alternative isn't going to sell, except to a very small number of people who are willing to buy green."
And MacLean admits that until it rusts badly or starts to cost too much money she is in no rush to replace her aging Beemer. "Why would I go out to buy a $30,000 hybrid car and save a couple of emissions when I could continue to take the subway," she says. "If we continue to have very low-priced gasoline and fairly inexpensive vehicles, we're not paying a whole lot for the pollution that we're putting out."
And, she adds, people don't necessarily act out of a sense of responsibility or for the common good — they have to be motivated to do it because it's in their best interest. "Unless the government comes up with policies or incentive programs that help people make the best choices, then they're not going to."
Nicolle Wahl is a news services officer with the department of public affairs.
U of T Public Affairs, ph: (416) 978-6974; email: nicolle.wahl@utoronto.ca
Media Contact
Nicolle Wahl
University of Toronto
Alle Nachrichten aus der Kategorie: Ecology, The Environment and Conservation
This complex theme deals primarily with interactions between organisms and the environmental factors that impact them, but to a greater extent between individual inanimate environmental factors.
innovations-report offers informative reports and articles on topics such as climate protection, landscape conservation, ecological systems, wildlife and nature parks and ecosystem efficiency and balance.
Zurück zur Startseite
Neueste Beiträge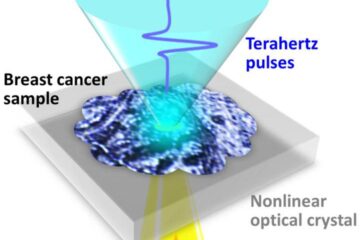 Key breakthrough towards on-site cancer diagnosis
No stain? No sweat: Terahertz waves can image early-stage breast cancer without staining. A team of researchers at Osaka University, in collaboration with the University of Bordeaux and the Bergonié…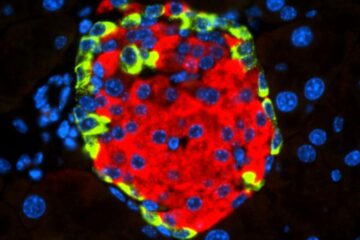 A CNIO team describes how a virus can cause diabetes
It has recently been described that infection by some enteroviruses – a genus of viruses that commonly cause diseases of varying severity – could potentially trigger diabetes, although its direct…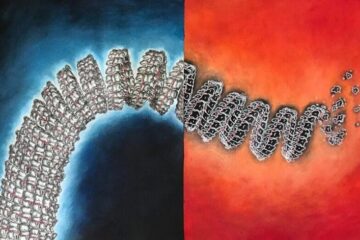 Targeting the shell of the Ebola virus
UD research team looking at ways to destabilize virus, knock it out with antivirals. As the world grapples with the coronavirus (COVID-19) pandemic, another virus has been raging again in…