Simple interventions could dramatically reduce rates of cot death in Europe
Six out of ten of all cases of Sudden Infant Death Syndrome (cot death) in Europe are likely to be attributable to lying babies on their front or side, according to new research from the European Concerted Action on SIDS (ECAS) published in today's 'Lancet'.
The findings also reveal that all-night bed sharing should be discouraged for all mothers who smoke, since in 77% of cases studied where a baby had died while sharing a bed, the mother had been a smoker. On a more positive note, where the mother was not a smoker, and shared a bed with her baby, no significant increased risk for cot death was found after the first eight weeks.
The findings derive from one of the largest case-control data sets on SIDS, combining data from twenty countries which aim to assess whether levels of risk varied across Europe and investigate the extent to which risk factors interact. The analysis suggests that many risk factors for SIDS are easily avoidable and that further reductions in the SIDS rate could be achieved.
The findings reinforce the findings of earlier studies by again emphasising the dangers of putting infants to sleep on their fronts. Up to 62% of deaths were found to be attributable to a child being left to sleep in this way, turning onto its front, of getting its head covered. The risk of SIDS was also found to be greatly increased if a mother who smoked shared a bed with her baby, particularly during the first weeks of life. When mothers did not smoke during pregnancy, and shared a bed with their baby, there was found to be only a very small increased risk of SIDS, and even then the risk was only significant during the first eight weeks of life.
Other significant risk factors identified included other members of the household smoking, apparent life-threatening events, a low birthweight, and the mother being aged under 21 or having had had four or more previous pregnancies. Higher incidences were also associated with babies being found with their heads covered or displaying evidence of having become sweaty, the use of a duvet and the mother's partner being unemployed.
Professor Robert Carpenter of the London School of Hygiene & Tropical Medicine's Medical Statistics Unit, and one of the report's authors, comments:
'Our analysis shows that the risk of cot death may be substantially reduced by taking a number of simple steps, most crucially ensuring the infant is put to sleep on its back, with no bedding other than a jumpsuit or "babygro", or in a well-fitting cotton or acrylic sleeping back of not more than 2 to 3 tog. Use of a sleeping bag avoids the risks associated with using a duvet, and may also reduce the risk of a child overheating or sweating, and by restricting a child's movement ensure their head does not become covered. It is safest if a baby sleeps in a cot, in the parents' room'.
'Smoking in pregnancy, and by one or both parents in the vicinity of the child once it is born, were also found to substantially increase the risk of cot death. Smoking before, during and after birth were highly correlated and we would therefore advise any new mother who is a smoker to avoid all-night bed sharing with a new baby'.
Alle Nachrichten aus der Kategorie: Health and Medicine
This subject area encompasses research and studies in the field of human medicine.
Among the wide-ranging list of topics covered here are anesthesiology, anatomy, surgery, human genetics, hygiene and environmental medicine, internal medicine, neurology, pharmacology, physiology, urology and dental medicine.
Zurück zur Startseite
Neueste Beiträge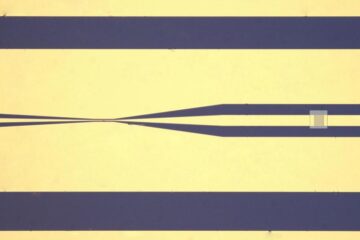 Researchers break magnetic memory speed record
Advance could lead to new generation of ultrafast computer chips that retain data even when there is no power. Spintronic devices are attractive alternatives to conventional computer chips, providing digital…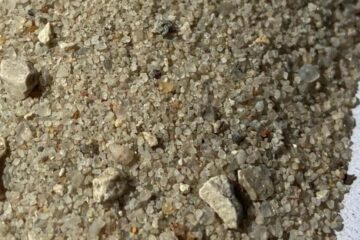 Tracing the source of illicit sand–can it be done?
Research presented at the 2020 GSA Annual Meeting. If you've visited the beach recently, you might think sand is ubiquitous. But in construction uses, the perfect sand and gravel is…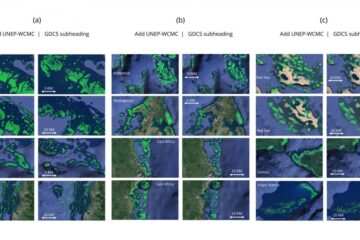 Location and extent of coral reefs mapped worldwide using advanced AI
Nearly 75% of the world's coral reefs are under threat from global stressors such as climate change and local stressors such as overfishing and coastal development. Those working to understand…