Results for New Oxazolidinone Demonstrate Potency Against Superbugs
Results for New Oxazolidinone Demonstrate Potency Against Gram-Positive Pathogens, including Superbugs
Unique compound AZD2563 shows promise for once-daily dosing
Chicago, IL World-wide data presented at the 41st Interscience Congress on Antimicrobial Agents and Chemotherapy (ICAAC) show that AstraZeneca`s new oxazolidinone (AZD2563) is active against Gram-positive bacteria, including multi-drug resistant strains, and may have the added convenience of potential once-daily administration. In addition, the compound is more potent in vitro than linezolid, the only oxazolidinone currently on the market.
AZD2563 is the latest oxazolidinone under early-stage development for the treatment of infection with Gram-positive bacteria, including multiple-drug resistant strains. The promising novel oxazolidinone compound is being developed by AstraZeneca, and its microbiological data have been proven world-wide.
A major public health threat is posed by strains of Gram-positive bacteria that have evolved resistance to treatment: some are now resistant to many common antibiotics Overcoming Antimicrobial Resistance. (World Health Report on Infectious Diseases 2000. WHO, 2000.) Some only respond to recently developed intravenous anti-bacterials, or physicians have to rely on older and potentially more toxic drugs. Oxazolidinones are a new class of antibiotics with a novel mode of action and proven world-wide clinical data that meet the urgent need for new therapies for a spectrum of Gram-positive infections, including multiple-drug resistant strains.
Keith Williams, Global Product Director at AstraZeneca, said "Seventeen abstracts were selected for presentation at ICAAC. These contain important new data that suggest the unique structure of AZD2563 confers potency and potential once-daily dosing. It appears likely that AZD2563 will have a vital role to play in the fight against Gram-positive infections."
These initial results indicate that AZD2563 has excellent, targeted activity against all common Gram-positive bacteria, regardless of resistance to other classes of antibiotics. In one study (Turner PJ, Wookey A, Greenhalgh JM, Eastwood M, Clarke J. Investigations into the Antibacterial Spectrum of the New Oxazolidinone AZD2563. Poster presented at ICAAC 2001. Abstract F-1024.), the effectiveness of AZD2563 was measured against 838 clinical strains of bacteria, and its level of activity was compared to 14 antibiotics, including linezolid. Principal Investigator Dr Philip Turner commented: "For the majority of strains of streptococci and staphylococci, including methicillin-resistant staphylococci, AZD2563 was more potent in vitro than linezolid. Activities against strains of enterococci and pneumococci were comparable between AZD2563 and linezolid. Oxazolidinones are likely to evolve into a highly successful, widely-used class of antibiotics. AZD2563 will be available as an oral as well as an intravenous therapy and is a useful addition to the anti-Gram-positive armamentarium."
Another study (Eliopoulis GM, Wennersten CB, Moellering Jr RC. Comparative In Vitro Activity of the New Oxazolidinone, AZD2563, against Enterococci. Poster presented at ICAAC 2001. Abstract F-1034). reinforces the suggestion that AZD2563 has a more powerful action than linezolid against some strains of bacteria. The activity of AZD2563 against 500 clinical isolates of enterococci was compared to linezolid and eight other antibiotics. The findings indicate that AZD2563 is generally two-fold more active in vitro than linezolid against enterococci, including multi-drug resistant strains. This suggests that AZD2563 is a potent oxazolidinone.
In addition, another study (Arundel PA. The New Oxazolidinone, AZD2563: Physiologically-based Pharmacokinetic Extrapolation to Man. Poster presented at ICAAC 2001. Abstract F-1039.) indicates that AZD2563 may offer the convenience of once-daily dosing. Currently, the only oxazolidinone on the market is indicated for twice-daily dosing in adults. In vivo data from AZD2563 were used to predict the behaviour of the compound in man. Human simulations based on experimental data predicted that AZD2563 is long-acting. Lead Investigator Dr Phil Arundel commented: "The fact that AZD2563 is long-acting and potent indicates that once-daily dosing is feasible. AZD2563 shows great promise in the fight against infections, including those caused by multi-drug resistant bacteria, and I await the results of further studies with interest".
Media Contact
Leslie Wheeler
alphagalileo
All latest news from the category: Health and Medicine
This subject area encompasses research and studies in the field of human medicine.
Among the wide-ranging list of topics covered here are anesthesiology, anatomy, surgery, human genetics, hygiene and environmental medicine, internal medicine, neurology, pharmacology, physiology, urology and dental medicine.
Back to home
Newest articles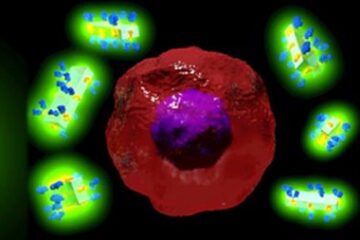 A world-first antibody-drug delivery system
It sounds like the stuff of science fiction: a man-made crystal that can be attached to antibodies and then supercharge them with potent drugs or imaging agents that can seek…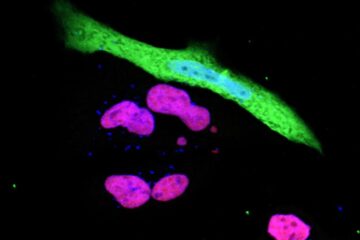 Revealed: How SARS-CoV-2 evades our immune system
Scientists at Hokkaido University and Texas A&M University have identified a key mechanism used by the SARS-CoV-2 virus to evade host immune systems. Researchers in Japan and the United States…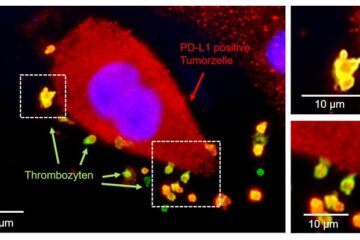 New approach developed to predict response of immunotherapies in lung cancer
New methodology at the University Hospital of Tübingen harnesses the function of platelets. At Tübingen University Hospital, a preclinical study led by Dr. Clemens Hinterleitner and Prof. Dr. Lars Zender,…