Listening device that could save lives
A DEVICE that records and recognises what people are discussing at meetings – and alerts them if decisions are being re-made – is being developed with the help of information systems experts at Staffordshire University.
Staffordshire and Lancaster Universities have been jointly awarded £714,000 by the Engineering and Physical Sciences Research Council (EPSRC) to carry out the cutting-edge research project which will be partly based on artificial intelligence (AI) technology.
Professor Albert Alderson from Staffordhire University's School of Computing's Information Systems Group, is leading the project for Staffordshire University, while Professor Ian Sommerville is heading the project for Lancaster.
The aim of the three year study is to avoid the reworking of management decisions – a common problem, particularly in big organisations, which can lead to potential disaster.
To observe decision-making in action the researchers will visit industrial partners, including navigation experts Terrafix based in Stoke-on-Trent, and QSS Ltd, a requirements engineering company in Oxford.
"Often in big projects people make a decision and then they forget all about it so another decision is made about the very same issue," explained Professor Alderson.
"This is obviously counter-productive and very wasteful in time and other resources. It can even lead to fatal consequences, such as the launch of the space shuttle Challenger which exploded shortly after take-off.
"This disaster is prime example of one decision being made but at a later point a contradictory decision being agreed – with calamitous results. That is why this research project is potentially so important and will have a wide ranging impact on any group which plans to make important decisions."
Professor Alderson explained that the project will be based around a laptop computer which will be used by the person taking minutes at any meeting.
The computer will be fitted with state-of-the-art technology, such as a graphics pad and software that can capture and understand handwriting.
Another application to be used would be speech recognition software. Also being considered is the use of a device which can automatically recognise the words scrawled on a whiteboard.
By combining these applications the system will be able to record what is being discussed at any particular meeting and hold it in its memory.
The system – which will be networked to a larger and more powerful computer – will also be able to monitor what is being said at any subsequent forums and can alert those attending if they are discussing a matter previously debated on which a decision has already been agreed.
Media Contact
James Tallentire
alphagalileo
All latest news from the category: Information Technology
Here you can find a summary of innovations in the fields of information and data processing and up-to-date developments on IT equipment and hardware.
This area covers topics such as IT services, IT architectures, IT management and telecommunications.
Back to home
Newest articles
Duke-NUS and NHCS scientists first in the world to regenerate diseased kidney
Blocking an immune-regulating protein reverses the damage caused by acute and chronic kidney disease, a preclinical study suggests. In a world first, scientists at Duke-NUS Medical School, the National Heart…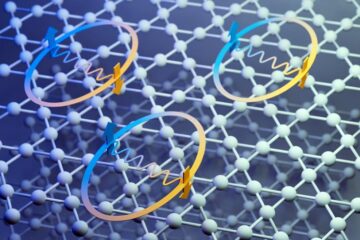 Unconventional superconductivity found in kagome metal
Physicists using advanced muon spin spectroscopy at Paul Scherrer Institute PSI make the missing link between their recent breakthrough in a kagome metal and unconventional superconductivity. The team uncovered an…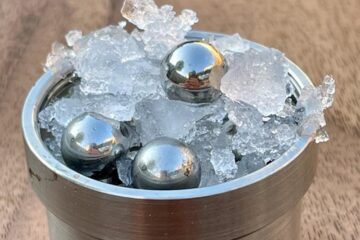 Discovery of new ice may change understanding of water
Researchers at UCL (University College London) have discovered a new type of ice that more closely resembles liquid water than any other known ices and that may rewrite our understanding…