Breast cancer screens scrutinised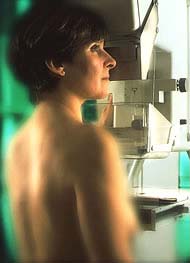 Study questions whether mammography saves lives.
Breast-cancer screening programmes may not save lives, according to a new examination of clinical trials. The controversial findings have led to calls for a re-evaluation of the routine monitoring procedure undergone by numerous women.
Mammography, X-ray breast imaging, is used in Europe and the United States to catch cancers early. "We've based a national screening programme on a set of results which do not stand up to scrutiny," says Richard Horton, editor of The Lancet, the medical journal that today publishes the peer-reviewed research.
In January 2000, Ole Olsen and Peter Gotzsche of the Nordic Cochrane Centre in Copenhagen, Denmark first questioned whether regular screening of middle-aged women reduces the overall cancer death rate1. Their challenging re-analysis of large-scale mammography trials sparked public and medical controversy as some questioned the validity of the work.
Now Olsen and Gotzsche have confirmed their earlier conclusions with a more comprehensive analysis2,3. The report comes with further scientific backing from the respected Cochrane Collaboration, an independent, international body that supports high-quality, systematic reviews of health-care treatments. "The best evidence says there is no reduction in mortality following screening," says Olsen.
Horton thinks that the "storm of protest" triggered by the initial report was understandable but subjective. "Everyone wants screening mammography to be a great success," he says. We should not be afraid to put medical procedures under the same scrutiny as any political decision, he argues.
"There is an urgency for the data to be re-analysed correctly," says breast-cancer clinician Serge Rozenberg of the Free University of Brussels in Belgium, and for women to be informed of existing doubts over the efficacy of screening. "This is about millions of women," he says; not acting on this study is "unacceptable".
But some still dispute Olsen and Gotzsche's techniques and findings. "We estimate that screening is saving on average 1,250 lives a year," says Julietta Patnick, National Coordinator of the UK's National Health Service breast-screening programme, which aims to examine all women over 50 every 3 years.
A bumpy ride
Around 1 in 8 women in the United States and 1 in 11 in Britain will develop breast cancer during their lives. It is the main cause of female cancer deaths in these countries for women under 54.
Mammography detects small changes in breast tissue that may indicate the beginnings of a tumour; results influence how doctors proceed. Treatment usually involves surgery to remove the abnormal tissue or the whole breast, followed by radiotherapy, chemotherapy or hormone therapy.
Olsen and Gotzsche reviewed seven clinical trials carried out since the 1960s in Europe, the United States and Canada, involving half-a-million women. The studies reported an average 30% reduction in mortality.
But the pair report that several studies were flawed, for example because women were not properly assigned at random to groups with or without screening. In the two best trials, Olsen and Gotzsche conclude that screening produced no reduction in overall death rate.
They calculate that in some trials, lives lost for other reasons outweighed the reduction in deaths due to breast cancer. Deaths in a screened group may be less likely to be ascribed to breast cancer, speculates Olsen – deaths may be "relabelled", he says.
Screened women were also more likely to undergo aggressive treatment. Some of this may have been unnecessary, say the authors – some tissue changes are benign or slow-growing and would not put lives at risk. Treatment also creates its own problems – for example, radiotherapy leads to an increased chance of heart disease.
References
Gotzsche, P.C. & Olsen, O. Is screening for breast cancer with mammography justifiable?. The Lancet, 355, 129 – 134, (2000).
Olsen, O. & Gotzsche, P.C. Cochrane review on screening for breast cancer with mammography. The Lancet, 358, 1340 – 1342 , (2001).
Olsen, O. & Gotzsche, P.C.Screening for breast cancer with mammography. Cochrane Library, issue 4, Oxford: Update Software, in press (2001).
Media Contact
HELEN PEARSON
Nature News Service
All latest news from the category: Health and Medicine
This subject area encompasses research and studies in the field of human medicine.
Among the wide-ranging list of topics covered here are anesthesiology, anatomy, surgery, human genetics, hygiene and environmental medicine, internal medicine, neurology, pharmacology, physiology, urology and dental medicine.
Back to home
Newest articles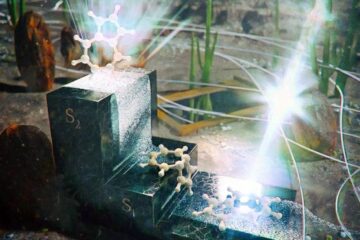 A mysterious blue molecule will help make better use of light energy
Researchers at IOCB Prague are the first to describe the causes of the behavior of one of the fundamental aromatic molecules, which fascinates the scientific world not only with its…
Let it flow: recreating water flow for virtual reality
The physical laws of everyday water flow were established two centuries ago. However, scientists today struggle to simulate disrupted water flow virtually, e.g., when a hand or object alters its…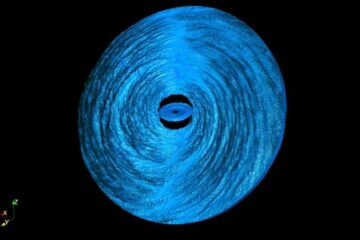 Black holes eat faster than previously expected
New finding might explain why quasars flare and fade so quickly. A new Northwestern University-led study is changing the way astrophysicists understand the eating habits of supermassive black holes. While…