New factor implicated in allergy and asthma attacks
Discovery that oxidative stress from pollen is as important as antigen exposure could lead to new therapies

For a person with allergies or asthma, breathing in pollen can be a very bad thing. Within minutes of inhalation by someone sensitive to their effects, these tiny particles can trigger severe inflammation of the respiratory passages, producing uncontrollable sneezing, coughing, or extreme shortness of breath — symptoms agonizingly familiar to those who suffer from allergy and asthma attacks.
Scientists have long assumed that they know how pollen produces such debilitating responses. They blame an overreaction by the body's immune system, set off by proteins known as antigens, which are found on the surface of pollen particles–an inappropriate activation of the normal "antigen-mediated" immune response the body uses to defend itself against viruses and bacteria.
Now, though, researchers at the University of Texas Medical Branch at Galveston have discovered strong evidence that an additional factor is necessary to cause the severe respiratory inflammation involved in an allergy or asthma attack. This factor is the damage caused by chemically hyperactive molecules known as "reactive oxygen species," which are spawned by interactions between a single pollen-carried enzyme and the cells that line airways. And, the researchers say, if an effective way can be found to reduce that damage–called "oxidative stress"–new and powerful allergy and asthma therapies may result.
"There has been a lot of discussion about oxidative stress exacerbating asthma and allergies, but this is the first direct evidence that oxidative stress is required to induce a robust inflammation, and the first demonstration that a source of that stress is right there in the pollen itself," said UTMB associate professor Istvan Boldogh, a lead author of a paper on the research that will be published online August 1 in the Journal of Clinical Investigation.
Boldogh and the other lead authors –Attila Bacsi, Nilesh Dharajiya and Barun Choudhury, along with UTMB researchers Tapas Hazra, Sankar Mitra, Randall Goldblum and Sanjiv Sur and Rafeul Alam (formerly of UTMB and now director of the Division of Allergy and Immunology at the National Jewish Medical and Research Center in Denver)–worked nearly four years conducting extensive test-tube and lab-mouse experiments to prove the paradigm-shifting "two-signal concept" in detail. They zeroed in on a key enzyme known as NADPH oxidase, which they identified in grains of pollen produced by ragweed and 38 other plant pollens and molds linked to allergy and asthma attacks. Within minutes of exposure, ragweed pollen or its extract containing NADPH oxidase produce damaging reactive oxygen species in cell culture and, in experiments with mice, in their lungs and airway lining fluid. The resulting oxidative stress, Boldogh said, almost immediately prompted the production of inflammatory immune signaling molecules and accumulation of inflammatory cells, a downstream event common to lung and other type of allergic inflammations. By contrast, ragweed pollen extract from which NADPH oxidase had been removed produced no reactive oxygen species, and resulted in a much smaller increase in numbers of inflammatory immune cells.
"We showed that you need both oxidative stress and antigenic exposure to get a robust allergy or asthma attack, and also that the first few minutes of the exposure are critical," Boldogh said. "The antigen exposure has to happen in parallel with oxidative stress, and having both components in the pollen makes that possible." These two signals play a vital role in inducing allergic inflammation.
These findings suggest that antioxidant substances may be useful in forestalling allergy or asthma attacks. Sur and Boldogh predict that this new paradigm of initiation of allergic inflammation will lead to extensive research into discovery of novel compounds that either specifically inhibit pollen NADPH oxidases or those that prevent or inhibit oxidative stress in the lungs induced by this enzyme.
Past studies report contradictory results concerning the effectiveness of antioxidants such as Vitamin C in reducing airway inflammation. Those contradictions, Dharajiya pointed out, are resolved by the evidence that pollen brings both NADPH oxidase and antigens into the airways, making airway antioxidant levels the critical factor. "The antioxidant has to be there when the person is exposed, and if the antioxidant level is not sufficient, it won't eliminate this oxidative insult."
Because antioxidant compounds are quickly metabolized in the lungs and airways, it may be necessary to deliver them every few hours via an inhaler. Boldogh and Sur suggested that it is now important to develop longer-lived antioxidant. "If we can find an antioxidant with a longer half-life, it could be really very effective in asthma and allergy treatment and also prevention," Boldogh said.
All latest news from the category: Health and Medicine
This subject area encompasses research and studies in the field of human medicine.
Among the wide-ranging list of topics covered here are anesthesiology, anatomy, surgery, human genetics, hygiene and environmental medicine, internal medicine, neurology, pharmacology, physiology, urology and dental medicine.
Back to home
Newest articles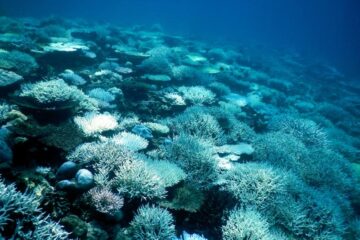 Young Corals Provide Insight into Recovery from Coral Bleaching
The number of young corals can reveal how reefs are recovering from coral bleaching. A new study from the University of Bremen, which was recently published in "PLOS ONE" journal,…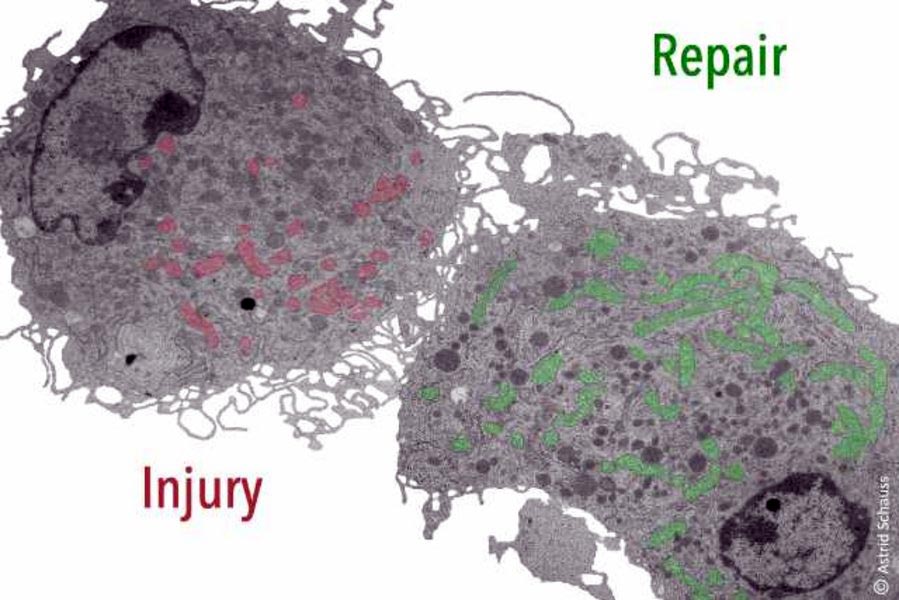 Defense or repair: How immune cells are controlled during wound healing
For the first time, scientists show a causal link between tissue repair, mitochondrial metabolism, and the activation and function of macrophages (scavenger cells) / Publication in 'Cell Metabolism'. A Cologne-based…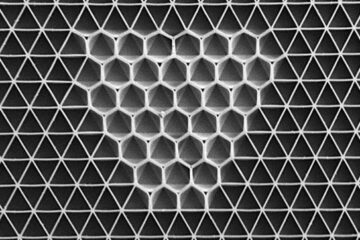 Transforming material topology with a drop of liquid
Liquid acts across multiple scales to reorganize connectivity in networks of artificial microscopic cells. The Science Networks of cells in nature have inspired researchers to develop their own materials made…