FDA-Approved Skin Fillers Changing the Face of Cosmetic Dermatology
Every year, Americans spend millions of dollars on anti-aging products in their unwavering quest to look younger. But treating stubborn wrinkles and fine lines often require more help than is available at the cosmetics counter. In the last few months, several new skin fillers have received approval by the U.S. Food and Drug Administration (FDA) for treating facial wrinkles and are safe and effective options for combating aging skin.
Speaking at ACADEMY '04, the American Academy of Dermatology's summer scientific session in New York, dermatologist Leslie Baumann, M.D., an associate professor of clinical dermatology and director of cosmetic dermatology at the University of Miami, in Miami, Fla., compared the advantages of the latest FDA-approved skin fillers and those currently under review.
"For years, dermatologists have known that wrinkles result from the loss of three crucial skin components – collagen, elastin and hyaluronic acid," said Dr. Baumann. "Today, we can replace two of these components – collagen and hyaluronic acid – that are lost as the skin ages. It is my hope that one day we will be able to replace elastin, as well."
The First Fillers
While bovine collagen has been the undisputed filler of choice for the treatment of facial wrinkles since injectable skin fillers were introduced in the 1970s, its short-lived results and potential for allergic reactions limited its potential. Two years ago, human bioengineered collagen – which consists of collagen derived from human cells – was approved by the FDA for treating facial wrinkles, acne scarring and lip reshaping. Although human bioengineered collagen is an improvement over bovine collagen because it does not pose an allergy risk, dermatologists still sought a filler that could safely and effectively replace hyaluronic acid, the other primary component lost in aging skin.
"In the last six months, two new fillers have been approved by the FDA that are able to replace the naturally-occurring sugars in the skin known as hyaluronic acid," said Dr. Baumann. "These fillers work by pulling water into the skin, resulting in increased skin plumping and volume. In addition, several other fillers have been recommended for FDA approval that will expand our treatment options even more in the near future."
Hyaluronic Acid Fillers
Recently approved by the FDA as a skin filler, hyaluronic acid is a naturally-occurring component of the skin that functions by holding together collagen and elastin, providing a framework for the skin. When injected into the skin in gel form, hyaluronic acid binds to water and provides volume to easily fill in larger folds of skin around the mouth and cheeks. Patients notice an immediate plumping of the skin in the treated areas.
One of the main advantages of hyaluronic acid gel is that it does not pose an allergy risk for patients and there is no risk of transmitting animal diseases by injection. Since a skin check for allergies is not required with hyaluronic acid gel, patients can be treated on their first visit to the dermatologist. Dr. Baumann also emphasized that the results of hyaluronic acid last approximately four to six months and require less volume to fill wrinkles and hard-to-treat skin folds compared to collagen.
Despite its numerous benefits, Dr. Baumann cautioned that hyaluronic acid gel does not contain lidocaine, an anesthetic, so injections can be painful. In addition, there is usually temporary inflammation that produces swelling and redness following injection with hyaluronic acid gel – especially in the lip area.
"Currently, the trend is to use a combined treatment of hyaluronic acid and collagen to maximize the benefits of each filler," said Dr. Baumann. "By injecting collagen first, you numb the area, give it support and structure, and stabilize the skin to prevent bruising. When hyaluronic acid gel is injected afterward, the patient cannot feel it because they are numb from the collagen injection and are less likely to bruise, but they get the benefit of adding volume and water content to the skin. Using these fillers together, two of the major skin components that are lost with skin aging are replaced, resulting in a more youthful and natural appearance."
Fillers on the Horizon
Polymethylmethacrylate
One of the new permanent injectable skin fillers that is awaiting FDA approval is polymethylmethacrylate, made from a mixture of micronized plastic spheres and bovine collagen. When polymethylmethacrylate is injected into the skin, the collagen works by holding the synthetic spheres in place until it dissipates after injection – leaving the spheres behind to prop up the wrinkles. These spheres stimulate the body's own production of collagen, which then forms around the spheres.
"While the main benefit of polymethylmethacrylate is its permanence, it also can be its downfall if not injected properly," explained Dr. Baumann. "That's why it is extremely important that patients consult a dermatologist or dermatologic surgeon skilled in the procedure once it is approved by the FDA."
Other side effects of polymethylmethacrylate include permanent or long-term lumps and temporary swelling and redness, especially when used in the lips.
Hydroxyapatite with a Methylcellulose Vehicle
For patients looking for longer-lasting results than collagen but not the permanent results of polymethylmethacrylate, a new filler known as hydroxyapatite with a methylcellulose vehicle – which is currently FDA approved for other purposes – is being studied as an injectable skin filler. The synthetic compounds used in this filler contain beads of calcium hydroxyapatite, which is a substance used to replace missing bones.
"Hydroxyapatite with a methylcellulose vehicle provides a temporary correction of wrinkles that we think lasts about one year, but the exact duration of this filler has not been demonstrated yet," said Dr. Baumann. "If not injected properly, the calcium beads could clump together and result in lumpiness in the treated area. More research needs to be done to determine this filler's effectiveness and long-term results."
Poly-L Lactic Acid
Poly-L lactic acid is not really considered a skin filler, but a "dermal stimulator" because it stimulates the skin cells to make collagen – providing a slow correction over time. Patients are treated every month for four to five months until the correct results are achieved, and Dr. Baumann estimated that results typically last one to two years.
"Research studies of poly-L lactic acid for FDA approval of wrinkles are just beginning," said Dr. Baumann. "If proven effective, it could be a new option for patients looking for a safe, long-lasting fix for wrinkles."
Before considering any skin filler treatment, the American Academy of Dermatology recommends that patients ask the following questions:
1. Are the results permanent or temporary?
2. What are the potential side effects?
3. Is the filler approved by the FDA for this use?
4. How long has the physician used the filler? How many patients has the physician treated? Are before and after photos available?
Headquartered in Schaumburg, Ill., the American Academy of Dermatology, founded in 1938, is the largest, most influential, and most representative of all dermatologic associations. With a membership of more than 14,000 dermatologists worldwide, the Academy is committed to: advancing the diagnosis and medical, surgical and cosmetic treatment of the skin, hair and nails; advocating high standards in clinical practice, education, and research in dermatology; and supporting and enhancing patient care for a lifetime of healthier skin, hair and nails. For more information, contact the AAD at 1-888-462-DERM (3376).
Alle Nachrichten aus der Kategorie: Health and Medicine
This subject area encompasses research and studies in the field of human medicine.
Among the wide-ranging list of topics covered here are anesthesiology, anatomy, surgery, human genetics, hygiene and environmental medicine, internal medicine, neurology, pharmacology, physiology, urology and dental medicine.
Zurück zur Startseite
Neueste Beiträge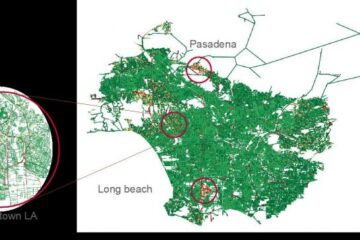 New machine learning tool tracks urban traffic congestion
UBER driver data helps track and potentially alleviate urban traffic congestion. A new machine learning algorithm is poised to help urban transportation analysts relieve bottlenecks and chokepoints that routinely snarl…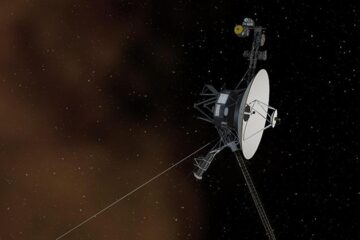 Voyager spacecraft detect new type of solar electron burst
Physicists report accelerated electrons linked with cosmic rays. More than 40 years since they launched, the Voyager spacecraft are still making discoveries. In a new study, a team of physicists…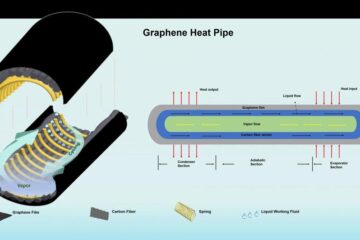 Cooling electronics efficiently with graphene-enhanced heat pipes
Researchers at Chalmers University of Technology, Sweden, have found that graphene-based heat pipes can help solve the problems of cooling electronics and power systems used in avionics, data centres, and…