IBM and Siemens Work Together to Deliver Medical Imaging Management Systems for Healthcare Industry
IBM and TotalStorage®-based Systems Improve Patient Care and Efficiency for Customers Worldwide, Including Brno University Hospital and St Michael's Hospital
White Plains, NY and Erlangen, Germany, July 29, 2004 — IBM and Siemens AG (XETRA: SIE) today announced that they have signed a global agreement to deliver medical imaging management systems for the healthcare industry.
The IBM-Siemens relationship addresses management of the rapidly growing volume of digital medical images produced by radiological examinations around the world. Medical imaging management systems provide hospitals and clinics with a cost-effective method to manage this data and improve patient care by making important medical information available whenever and wherever it is needed, to support diagnosis and treatment. SIENET®, the integrated radiology suite – the fully integrated RIS/PACS* System from Siemens Medical Solutions, in conjunction with IBM and IBM TotalStorage® technology are currently used by some of the world's most advanced medical centers and hospitals. Two of the most recent customers to benefit from the IBM-Siemens solution are Brno University Hospital in the Czech Republic and St Michael's hospital in Toronto, Canada.
Customer engagements
University Hospital Brno in the Czech Republic is working with IBM and Siemens to help support a transition to an entirely paper-less and film-less clinical environment. Hospital staff use IBM and Siemens technology to manage clinical images from the 400,000 examinations a year that the hospital conducts. Connected to the hospital's main clinical information system, the new solution provides doctors with fast, single-system access to all archived scans and related patient data. Authorized users throughout the network can easily access and retrieve images, browse data from different sources and exchange information with other doctors. The new digital medical imaging system at University Hospital Brno is unequalled in scope in the Central and East European Region.
One of Canada's finest academic healthcare providers, St. Michael's Hospital in Toronto, has turned to IBM and Siemens Medical to create an integrated patient care management solution to replace their paper and film based system. It provides hospital staff and physicians with online tools that allow medical images to be stored, retrieved and viewed electronically. The new technology from IBM and Siemens provides a distributed, centralized source of patient data helping to enhance clinical workflow processes and improve clinical outcomes for patients. The IBM-Siemens medical imaging management system supports the hospital in its vision to provide high quality, proactive and personalized patient care and allows for greater collaboration across the hospital.
IBM and Siemens will jointly market Siemens SIENET Cosmos® and SIENET Magic® Imaging Management Systems running on IBM and IBM TotalStorage® platforms, including IBM 's open middleware. On sales to new customers, Siemens will offer IBM as a platform of choice. IBM will provide consulting, customization and integration services for joint IBM and Siemens solutions.
"Over 150 Petabytes of medical images are created annually worldwide – this is 75 times more than is required to store all the holdings of every academic research library in the US. Worldwide, healthcare organizations are turning to leading IT providers for innovative and cost-effective ways to integrate and manage this data and improve the quality, speed and accuracy of patient care," said Dr. Caroline Kovac, General Manager, IBM Healthcare and Life Sciences. "IBM is working with its partners to deliver the innovation these clients seek. IBM's server, storage, middleware, consulting and integration services in conjunction with Siemens SIENET Cosmos® and SIENET Magic® image management systems provide a compelling solution for hospitals and clinics that want to increase efficiencies and serve patients better."
"IBM has consistently offered the innovative technologies needed to support healthcare solutions," said Dr. Ulrich Viethen, Group Vice President of Health Services, Soarian Imaging Enterprise at Siemens Medical Solutions. "These technologies are crucial to our customers' abilities to manage the growing volume of medical images. The alliance between Siemens and IBM will ensure the best possible solution for our global customer base."
A history of working together
Siemens Medical Solutions has had formal relationships with IBM for many years. Today's announcement enhances the ability of IBM and Siemens Medical Solutions to jointly deliver complete solutions, including hardware, software and services to customers. As a result of this agreement Siemens Medical Solutions will continue to incorporate IBM products, including servers, storage and open middleware, into its product offerings.
About IBM Healthcare and Life Sciences
IBM is the world's largest information technology (IT) company and provider of IT services. IBM Healthcare and Life Sciences brings together IBM resources, including information technology, deep industry insights, and research expertise, to help clients develop and deliver safer, more affordable and more effective diagnostics, drugs and medical care. For more information about IBM Healthcare and Life Sciences, please visit http://www.ibm.com/industries/healthcare or http://www.ibm.com/lifesciences. Information on IBM Business Consulting Services can be found at http://www.ibm.com/bcs.
About Siemens Medical Solutions
Siemens Medical Solutions is one of the largest suppliers to the healthcare industry in the world. The company is known for bringing together innovative medical technologies, healthcare information systems, management consulting, and support services, to help customers achieve tangible, sustainable, clinical and financial outcomes. From imaging systems for diagnosis, to therapy equipment for treatment, to patient monitors to hearing instruments and beyond, Siemens innovations contribute to the health and well-being of people across the globe, while improving operational efficiencies and optimizing workflow in hospitals, clinics, home health agencies, and doctors' offices. Employing approximately 31,000 people worldwide and operating in more than 120 countries, Siemens Medical Solutions reported sales of 7.4 billion EUR, orders of 7.8 billion EUR and group profit of 1.1 billion EUR for fiscal 2003.
About St Michael's Hospital
St. Michael's Hospital in Canada is a Catholic teaching and research hospital, fully affiliated with the University of Toronto specializing in heart and vascular disease, inner-city health, trauma/neurosurgery, diabetes comprehensive care, minimal access therapeutics and neurological and mobility disorders. For more information, please visit www.stmichaelshospital.comwww.stmichaelshospital.com.
About University Hospital Brno
University Hospital Brno in the Czech Republic was established on January 1, 1998. It provides patients with basic, specialized and highly specialized care in all medical disciplines, regardless of the nature of the disease, severity of the accident or patient's age. Currently, it has 2,161 beds and more than 4,500 employees. In addition, University Hospital Brno is the largest teaching base for Masaryk University's Faculty of Medicine, enabling the education of paramedical staff and both pre- and post-graduate education for secondary school graduates and university graduates
® SIENET is a registered trademark of Siemens Medical Solutions.
® The IBM e-business logo, xSeries and pSeries are all trademarks of IBM Corporation. All others are trademarks or registered trademarks of their respective companies.
*RIS/PACS System = Radiology Information System / Picture Archiving and Communications System
All news from this category: Information Technology
Here you can find a summary of innovations in the fields of information and data processing and up-to-date developments on IT equipment and hardware.
This area covers topics such as IT services, IT architectures, IT management and telecommunications.
Back to the Homepage
Latest posts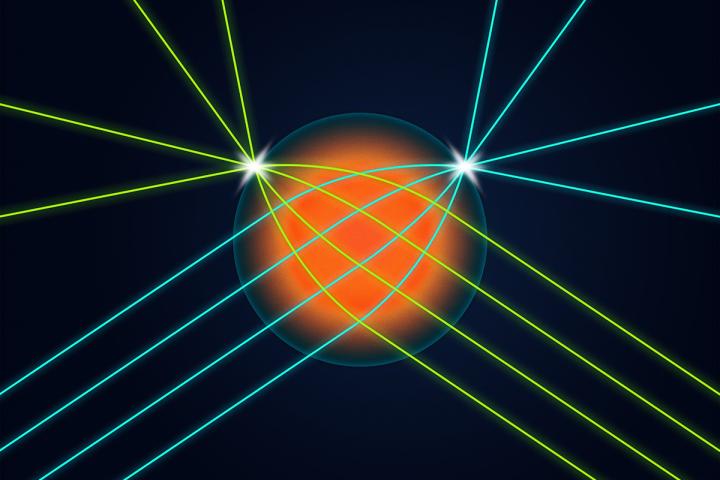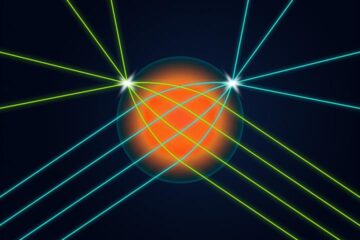 Researchers confront optics and data-transfer challenges with 3D-printed lens
Researchers have developed new 3D-printed microlenses with adjustable refractive indices – a property that gives them highly specialized light-focusing abilities. This advancement is poised to improve imaging, computing and communications…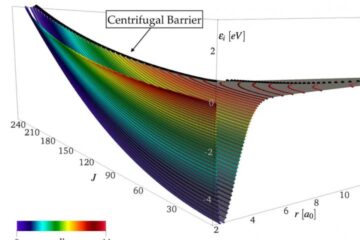 Research leads to better modeling of hypersonic flow
Hypersonic flight is conventionally referred to as the ability to fly at speeds significantly faster than the speed of sound and presents an extraordinary set of technical challenges. As an…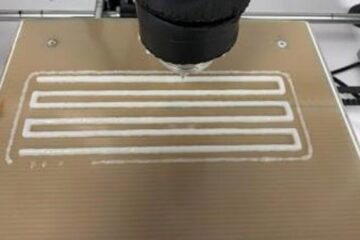 Researchers create ingredients to produce food by 3D printing
Food engineers in Brazil and France developed gels based on modified starch for use as "ink" to make foods and novel materials by additive manufacturing. It is already possible to…