Topical Immunomodulators Prove Effective in Treating Eczema Patients Itching for Some Relief
For the estimated 15 million Americans with eczema – a chronic skin disease in which the skin becomes itchy with red patches of inflamed skin – finding effective, long-lasting treatments was a difficult and frustrating process. Now, two new non-steroidal medications recently approved by the U.S. Food and Drug Administration are improving the quality of life for eczema patients of all ages and offering hope as potential treatment options for patients with other hard-to-treat skin conditions.
Speaking at ACADEMY '04, the American Academy of Dermatology's summer scientific session in New York, dermatologist Nancy J. Anderson, M.D., a professor of dermatology and residency director at Loma Linda University in Loma Linda, Calif., presented new research on the effectiveness of topical immunomodulators for treating vitiligo, psoriasis and allergic contact dermatitis.
Winning the Battle Against Eczema
Until recently, topical corticosteroids were the mainstay for treating eczema. While effective, patients treated with these medications reported a number of side effects including thinning of the skin, formation of dilated blood vessels, stretch marks and infection. The introduction of two new topical immunomodulators – pimecrolimus and tacrolimus – provided eczema patients with a steroid-free alternative to traditional therapies, without these common side effects. When applied topically in a cream ointment, these therapies produce powerful anti-inflammatory effects on the skin without interfering with the body's immune system.
"Short-term and long-term studies of both pimecrolimus and tacrolimus show that both medications are safe and effective for eczema patients of all ages, even infants," said Dr. Anderson. "Being able to treat infants as young as three months old in studies is an important development, as approximately 10 percent to 20 percent of all infants have eczema and many may require long-term or even lifelong treatment for their condition. However, presently they are FDA-approved for children age 2 and older."
In addition, Dr. Anderson explained that pimecrolimus and tacrolimus are being studied as viable new treatment options for a number of inflammatory skin diseases.
Vitiligo
Vitiligo is a disease in which patients experience a complete loss of pigment in localized areas of the skin, causing sharply bordered white patches most commonly around the mouth and eyes. As a result, vitiligo can be cosmetically disfiguring – particularly in dark-skinned individuals.
While current treatments for vitiligo include phototherapy, topical or injected corticosteroids and laser therapy, results have been marginal in some cases and not without side effects. Now, early studies show that tacrolimus is safely and effectively repigmenting the skin in vitiligo patients.
In a study published in the May 2003 Proceedings of the Society of Investigative Dermatology, 19 vitiligo patients were treated twice a day with 0.1% tacrolimus ointment over a course of 24 weeks. At the conclusion of the study, 79 percent of patients experienced varying degrees of repigmentation. In addition, 65 percent of patients achieved greater than 75 percent repigmentation of the face or neck. Throughout the study, patients reported minimal signs and symptoms of irritation from the medication.
Psoriasis
Psoriasis is an inherited skin disorder affecting an estimated 7 million Americans. The disease appears as red scaly lesions or plaques, and is commonly found on the knees, elbows, trunk and buttocks. Traditional therapies include topical creams or ointments, oral medications, phototherapy and laser and light-based therapies.
A recent study of 21 patients with psoriasis on the face and intertriginous areas (or frictional fold areas) examined whether 0.1% tacrolimus ointment could significantly improve the condition. Patients were treated with the medication twice daily for eight weeks, and at the end of the study 81 percent of patients had complete clearing of their psoriasis. Side effects were limited to itching and a feeling of warmth at the site where the medicine was applied, experienced by only two patients. The study was published in the April 2003 issue of the Journal of the American Academy of Dermatology.
Nickel-induced Allergic Contact Dermatitis
Following poison ivy, metal allergy is the most common form of allergic contact dermatitis. Nickel, which is found in costume jewelry, watchbands, clothing fasteners such as zippers, buttons and snaps, and virtually all common metal objects, accounts for the majority of cases of metal allergies. In fact, approximately 16 percent of all individuals who are patch tested for allergies turn out to be allergic to nickel.
In a study published in the September 2003 issue of the Journal of the American Academy of Dermatology, 19 volunteers with a known hypersensitivity to nickel were purposely exposed to the metal on their upper arms. When the nickel was removed from the skin after 48 hours, the allergic reaction developed over the next 48 hours on the volunteers' arms before beginning treatment with either 0.1% tacrolimus ointment or placebo administered twice a day for two weeks.
"Since this study involved a forced exposure to nickel and in real life patients are oftentimes re-exposed to allergens, volunteers were intermittently exposed to the metal allergen during treatment," explained Dr. Anderson. "At the conclusion of the study, topical tacrolimus 0.1% ointment was found to be effective in treating allergic contact dermatitis caused by the nickel allergen in 16 of the 19 volunteers with minimal side effects. These results demonstrate that tacrolimus could be an effective long-term therapy for patients with persistent metal allergies."
A similar study published in the Journal of the European Academy of Dermatology & Venereology in 2001 showed in 66 healthy adult males that 1 percent pimecrolimus reduced the signs and symptoms of nickel-induced acute contact dermatitis safely and effectively.
Additional studies of tacrolimus and pimecrolimus are being conducted to determine their effectiveness in treating other common dermatoses. "Topical immunomodulators are revolutionizing how dermatologists treat skin conditions," said Dr. Anderson. "These medications are not only easy to use, but they produce rapid results with minimal side effects. Patients finally have a new ally on their side when fighting the physical and psychological effects of skin disease."
Headquartered in Schaumburg, Ill., the American Academy of Dermatology, founded in 1938, is the largest, most influential, and most representative of all dermatologic associations. With a membership of more than 14,000 dermatologists worldwide, the Academy is committed to: advancing the diagnosis and medical, surgical and cosmetic treatment of the skin, hair and nails; advocating high standards in clinical practice, education, and research in dermatology; and supporting and enhancing patient care for a lifetime of healthier skin, hair and nails. For more information, contact the AAD at 1-888-462-DERM (3376).
All news from this category: Health and Medicine
This subject area encompasses research and studies in the field of human medicine.
Among the wide-ranging list of topics covered here are anesthesiology, anatomy, surgery, human genetics, hygiene and environmental medicine, internal medicine, neurology, pharmacology, physiology, urology and dental medicine.
Back to the Homepage
Latest posts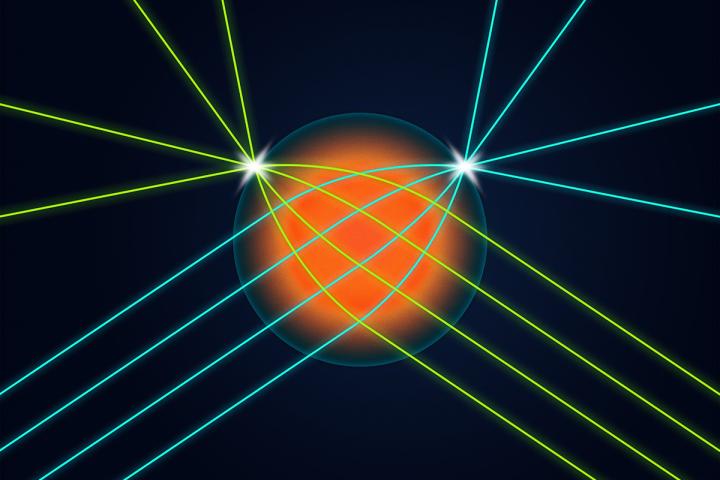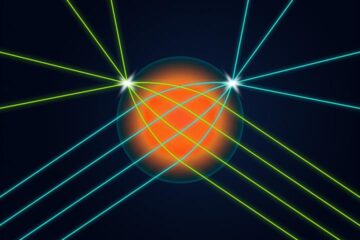 Researchers confront optics and data-transfer challenges with 3D-printed lens
Researchers have developed new 3D-printed microlenses with adjustable refractive indices – a property that gives them highly specialized light-focusing abilities. This advancement is poised to improve imaging, computing and communications…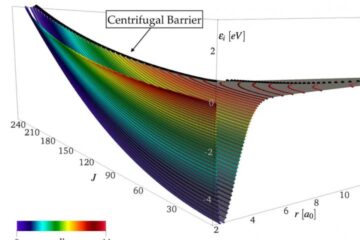 Research leads to better modeling of hypersonic flow
Hypersonic flight is conventionally referred to as the ability to fly at speeds significantly faster than the speed of sound and presents an extraordinary set of technical challenges. As an…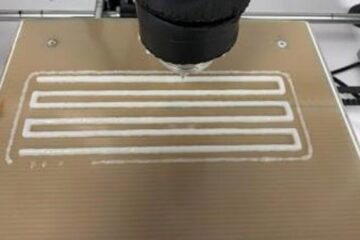 Researchers create ingredients to produce food by 3D printing
Food engineers in Brazil and France developed gels based on modified starch for use as "ink" to make foods and novel materials by additive manufacturing. It is already possible to…