Thirteen football players died during 2003 season, none from heatstroke
For the second year in a row, researchers found no deaths due to heatstroke among young U.S. football players during the 2003 season, a new University of North Carolina at Chapel Hill study shows.

Between 1995 and 2001, 21 players died from heatstroke, an average of three a year, said Dr. Frederick Mueller, professor and chair of exercise and sport science in UNC's College of Arts and Sciences.
"Again this year we have good news to report because we have been concerned about the heatstroke toll," Mueller said. "Heat-related deaths in sports are almost entirely preventable. When they happen, it means someone forgot to emphasize or practice what coaches and trainers have been told for years — players should get all the water they want in practice and have frequent cooling-off breaks to prevent these tragedies."
Three players died during 2003 as a direct result of injuries suffered on the field, including two in high school and one in youth football, he said. Two fatalities came following severe head injuries and a third after an injury to a neck artery. "We wish, of course, that none of these injury deaths occurred, but the numbers are low compared to the 1960s and 1970s," Mueller said. All three fatal injuries in 2003 happened during games, he said.
"Seven others died during 2003 in ways not directly tied to the game but more from natural causes probably provoked by strenuous exercise," Mueller said. "Four happened among high school students, one in college, one in youth football and one in professional arena football. Of the seven, all four high school, the youth football and the arena football deaths came from heart-related causes, while the cause of the college death remains unknown." Three other players died in ways not linked to the sport, including two who died in their sleep.
Mueller, chairman of the American Football Coaches' Committee of Football Injuries, directs the UNC-based National Center for Catastrophic Sports Injuries. Each year, the center produces reports on deaths and severe injuries from amateur and professional sports. Its goal is to make football and other sports safer, he said.
Reports are based partly on newspaper stories from around the United States collected and submitted by about 150 volunteers who monitor sports accidents, along with information from the National Collegiate Athletic Association and the National Federation of State High School Associations.
That 36 young men died in 1968 as a direct result of football injuries shows how much safer the game has become through rule, equipment, medical and coaching changes that came about in part because of data Mueller and others collected. No such deaths occurred in 1990.
"We also found 17 cases of permanent disability from catastrophic injuries in football last year, including nine from neck and eight from head injuries," Mueller said. Coaches need to remind players often that the head has no place in football, he said. No one should make first contact with his — or her — head when blocking and tackling. That's against the rules, but more importantly, it's dangerous.
Shorter practices and non-contact drills during which players don't wear helmets can help prevent heatstroke and reduce accidents, Mueller said. Players should be allowed as much water as they wish, and coaches should schedule regular cooling-off breaks.
Coaches and trainers ought to keep a close eye on temperature and humidity, especially in August and September, he said. Practices should be held early or late in the day, and if it's too hot, coaches need to consider canceling them for a day or so until temperatures and humidity drop.
"Players must be encouraged to tell coaches or trainers if they don't feel good," he said. "They should never be made to feel weak if they are having trouble. Although many coaches used to do that and thought it was the right thing, now we understand that's a potentially deadly prescription for disaster."
Between 1960 and 2003, 101 players died from heatstroke, Mueller said. Eight players died from heatstroke in 1970 alone, the highest one-year total. Before 1955, no heatstroke deaths were recorded among football players. Few schools and homes could afford air-conditioning, and it was likely players were better acclimated to hot weather.
Mueller and other experts strongly recommend pre-practice physical examinations for boys — and the small number of girls — who want to play football. Such exams sometimes reveal hidden conditions that make heavy exertion dangerous. Parents should make sure their children are insured against catastrophic injury and that medical assistance is available during practices and games.
"Parents should be involved in their sons and daughters' athletic teams so that they can help guarantee that coaches are teaching the proper fundamentals and that proper precautions are being taken to reduce tragedies," he said. "Recent policies adopted by trainers and coaches probably will be helpful since they require that players with concussions or other head injuries to get immediate medical attention and not be allowed to return to play until cleared by medical authorities.
A Yale University faculty member began the yearly football death and injury survey in 1931. It moved to Purdue University in 1942 and has been at UNC since 1965. The American Football Coaches Association, the National Collegiate Athletic Association and the National Federation of State High School Associations sponsor the national study.
About 1.5 million junior high school and high school students play football in the United States each year. Colleges and universities field about 75,000 players.
Co-author of the new report is Jerry L. Diehl, assistant director of the Federation of State High School Associations. Dr. Robert C. Cantu, chair of surgery and chief of neurosurgery at Emerson Hospital in Concord, Mass., and medical director of the National Center for Catastrophic Sports Injury Research at UNC, compiled the report's medical data.
Media Contact
David Williamson
EurekAlert!
Alle Nachrichten aus der Kategorie: Health and Medicine
This subject area encompasses research and studies in the field of human medicine.
Among the wide-ranging list of topics covered here are anesthesiology, anatomy, surgery, human genetics, hygiene and environmental medicine, internal medicine, neurology, pharmacology, physiology, urology and dental medicine.
Zurück zur Startseite
Neueste Beiträge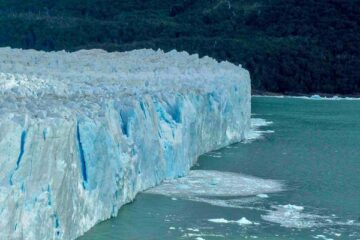 How Stable is the Antarctic Ice Sheet?
Scientists from Heidelberg University investigate which factors determine the stability of ice masses in East Antarctica. As temperatures rise due to climate change, the melting of polar ice sheets is…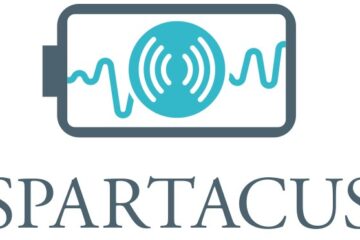 Smart sensors for future fast charging batteries
European project "Spartacus" launched Faster charging, longer stability of performance not only for electric vehicles but also for smartphones and other battery powered products. What still sounds like science fiction…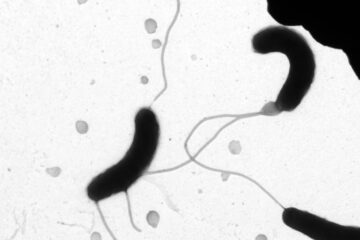 Small molecules control bacterial resistance to antibiotics
Antibiotics have revolutionized medicine by providing effective treatments for infectious diseases such as cholera. But the pathogens that cause disease are increasingly developing resistance to the antibiotics that are most…