Second Generation Targeted Antibodies – It's All in the Binding
The overproduction, or 'overexpression', of the epidermal growth factor receptor (EGFR) is one of the most common aberrations in cancer, and subsequently agents that inhibit EGFR are among the most hotly-pursued potential products in the pharmaceutical industry. Now, just weeks after one of the first anti-EGFR antibodies, ImClone's Erbitux (Cetuximab), was approved for use in Europe and the USA, a 'second generation' anti-EGFR antibody is set to enter early-phase clinical trials in Australia. In two articles recently published in the Journal of Biological Chemistry, research teams from the Melbourne Branch of the international Ludwig Institute for Cancer Research (LICR) have elucidated the unique binding properties of an anti-EGFR antibody, called 806, that is able to discriminate between EGFR molecules on cancer cells and EGFR molecules on normal cells.
"There is already one anti-EGFR antibody on the market, and there are several more in clinical trials," says Dr. Andrew Scott, the Head of the LICR Melbourne Branch's Clinical Program. "Although these anti-EGFR antibodies do show some anti-tumor activity in patients, they are far from ideal because they bind to EGFR on both cancer cells and normal cells. As a result, they target normal tissues as well as the tumor, and side-effects, although mild, are common." Perhaps more importantly, the 'first generation' antibodies are limited in their clinical application and their capacity for improvement. "We need to increase the therapeutic efficacy of the available anti-EGFR antibodies," explains Dr. Scott. "What we would like to do is attach a lethal agent to an anti-EGFR antibody, such as a cytotoxic molecule or a radioisotope, so that the agent is targeted directly to the cancer cell. With the 806 antibody, we should be able to both interfere with EGFR signaling and deliver lethal agents to cancers, without causing severe side-effects through the destruction of normal, healthy cells, particularly in the liver and skin."
The 806 antibody was originally discovered at the LICR's New York Branch and has since been developed further through a concerted, international effort by LICR scientists at Branches in New York, San Diego, Stockholm, and Melbourne. The antibody was initially intended to target a mutated form of EGFR and was being developed as a treatment for brain tumors called glioblastomas. However, during comprehensive pre-clinical analyses it was found that the 806 antibody bound not only to the glioblastoma-specific mutant form of EGFR, it also bound to a significant proportion of EGFR positive cancers, but not to any normal tissue. The LICR teams subsequently showed that 806 has a potent anti-tumor activity in animal models of human cancers that overexpress EGFR.
The LICR Melbourne Branch has a longstanding research program in EGFR structure and biology, and in a recent pivotal discovery participated in defining the 3D-structures of the extracellular domains of the EGFR and a related protein, erbB2/HER-2, which is implicated in many breast cancers. The most recent papers describe in detail how EGFR undergoes alterations in its conformation as it is activated, and where the 806 antibody binds to the activated EGFR when the molecule is overexpressed on the surface of a cancer cell. According to Dr. Antony Burgess, the Director of the LICR Melbourne Branch, the elucidation of these conformational changes is crucial to designing more effective cancer therapies. "To rationally design antibodies that improve the targeting to EGFR, or any other cell surface receptor for that matter, you need to have an understanding of how the molecule works. The results from these two papers suggest how we might be able to design more antibodies, like 806, which bind to different conformations of a single molecule, and are thus able to discriminate between normal and tumor cells."
Clinical-grade 806 antibody has been produced within LICR's own biological production facilities for the first early-phase clinical trial. The trial, which will investigate the safety, dose, and tissue distribution of the 806 antibody in patients with head and neck or lung cancers, will commence in Melbourne this year.
All latest news from the category: Health and Medicine
This subject area encompasses research and studies in the field of human medicine.
Among the wide-ranging list of topics covered here are anesthesiology, anatomy, surgery, human genetics, hygiene and environmental medicine, internal medicine, neurology, pharmacology, physiology, urology and dental medicine.
Back to home
Newest articles
Duke-NUS and NHCS scientists first in the world to regenerate diseased kidney
Blocking an immune-regulating protein reverses the damage caused by acute and chronic kidney disease, a preclinical study suggests. In a world first, scientists at Duke-NUS Medical School, the National Heart…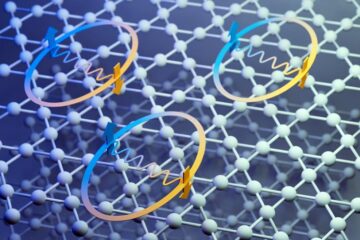 Unconventional superconductivity found in kagome metal
Physicists using advanced muon spin spectroscopy at Paul Scherrer Institute PSI make the missing link between their recent breakthrough in a kagome metal and unconventional superconductivity. The team uncovered an…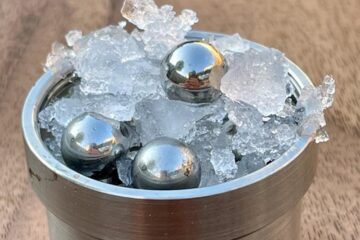 Discovery of new ice may change understanding of water
Researchers at UCL (University College London) have discovered a new type of ice that more closely resembles liquid water than any other known ices and that may rewrite our understanding…