Ribozyme package effective against hepatitis B virus
Penn State College of Medicine researchers have developed a tiny package that searches for and destroys up to 80 percent of hepatitis B virus in the livers of mice.
"This marks one of the few successful in vivo, or in-animal, models of an effective therapy to reduce the production of hepatitis B virus," said Gary Clawson, M.D., Ph.D., professor of pathology, biochemistry and molecular biology, Penn State College of Medicine. "Although this work focused on hepatitis B virus, our method of targeting and packaging ribozymes should also be applicable to the development of therapies to fight other viruses."
The study was published March 5 in the online version of the journal, Molecular Therapy, the official journal of the American Society of Gene Therapy, and will appear in the journal's April print edition.
Hepatitis B virus (HBV) attacks the liver and can cause lifelong infection, liver cancer and, eventually, death. Although HBV is treated with drugs, it cannot be cured. The chronic disease affects about 1.25 million Americans, 20 percent to 30 percent of whom acquired the virus in childhood. HBV is transmitted via blood or sexual activity, but also may be transmitted from mother to child during childbirth. Once infected, the virus continues to reproduce in the liver.
Clawson, who is also director of the Jake Gittlen Cancer Research Center at Penn State Milton S. Hershey Medical Center, and his team developed the SNIPAA cassette, which contains a double-dose of a special type of ribozyme called a trans-acting hammerhead ribozyme. Ribozymes are ribonucleic acid (RNA) segments that, like enzymes, cause chemical changes or splitting in other RNA segments. RNA, which is critical to the replication of DNA – life's instruction book – also is critical to the replication of viruses. The SNIPAA cassette was packaged in liposomes, typical vehicles for delivering drugs in the body, and the liposomes in turn were modified with proteins so that they would seek out the liver cells where the HBVs replicate.
Once at the liver cell, the SNIPAA cassette package is released into the cell and finds its way to the cell nucleus, where the active ribozymes are produced. The ribozymes destroy the viral RNA's ability to produce proteins by cleaving, or cutting, the viral RNAs, rendering them useless. Proteins are critical to virus replication.
First, Clawson and co-workers used proprietary in vitro selection techniques to identify the best target sites in HBV RNA, and then used cells in culture to test the effectiveness of the cassette. In the cell cultures, he found that the SNIPAA cassette containing a double-dose of ribozymes eliminated more of the virus over a period of three to five days than did cassettes containing a single dose of the ribozymes.
Specialized transgenic mice, which contain the HBV in their DNA and which are chronic carriers of HBV, were treated with the tiny HBV-fighting packages. Clawson and co-workers chose the dosage and schedule of the drug delivery to the mice based on their cell culture work. Studies with the transgenic mice were performed with John Morrey, Ph.D., at Utah State, under the auspices of an NIH contract which supports testing of antiviral reagents.
"The treatment effects were quite dramatic," Clawson said. "We recorded a greater than 80 percent reduction in the HBV liver DNA, meaning far less virus was being produced, and staining for the virus using antibodies also showed a dramatic decrease in residual viral production. This is significant because there are so few examples of successful in vivo applications of ribozymes against bona fide naturally-occurring, disease-causing organisms."
Clawson believes this cassette is more effective than previous ones for a number of reasons. First, the best target sites were chosen using a "library selection" process. Second, the ribozyme cassette is engineered to cut itself into pieces, thereby freeing the HBV-targeted ribozymes from extraneous sequences that could interfere with their activity. In addition, Clawson's cassette included two distinct trans-acting ribozymes, whereas previous versions included only one. With two trans-acting hammerhead ribozymes in the SNIPAA cassette, twice the amount of "medicine" was present and was delivered over a longer period.
Co-authors on the study were: Wei-Hua Pan, Pin Xin, Departments of Pathology and Biochemistry and Molecular Biology, The Gittlen Cancer Research Institute, Penn State Milton S. Hershey Medical Center, and John D. Morrey, Institute for Antiviral Research, Utah State University.
This work was supported by a research and development contract with Biosan Laboratories/Hexal AG and by a contract from the National Institutes of Health.
Media Contact
Valerie Gliem
EurekAlert!
Alle Nachrichten aus der Kategorie: Health and Medicine
This subject area encompasses research and studies in the field of human medicine.
Among the wide-ranging list of topics covered here are anesthesiology, anatomy, surgery, human genetics, hygiene and environmental medicine, internal medicine, neurology, pharmacology, physiology, urology and dental medicine.
Zurück zur Startseite
Neueste Beiträge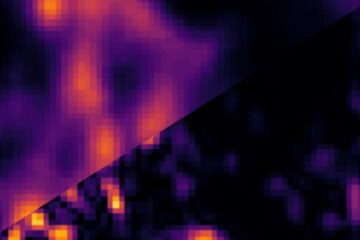 Microscopy beyond the resolution limit
The Polish-Israeli team from the Faculty of Physics of the University of Warsaw and the Weizmann Institute of Science has made another significant achievement in fluorescent microscopy. In the pages…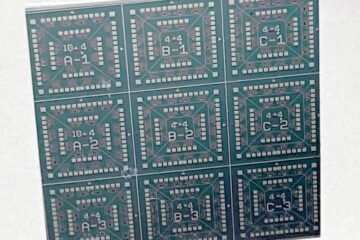 Material found in house paint may spur technology revolution
Sandia developed new device to more efficiently process information. The development of a new method to make non-volatile computer memory may have unlocked a problem that has been holding back…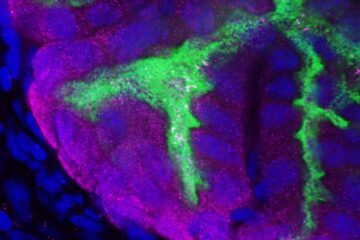 Immune protein orchestrates daily rhythm of squid-bacteria symbiotic relationship
Nearly every organism hosts a collection of symbiotic microbes–a microbiome. It is now recognized that microbiomes are major drivers of health in all animals, including humans, and that these symbiotic…