Construction Industry To Benefit From On-Line Virtual Enterprise
Construction companies in the UK can now make use of new internet-based services that will enhance collaboration and teamwork within the whole European construction industry.
Thanks to a grant of almost €1.5 million from the Information Society Technology (IST) Programme of the European Union's Framework Programme, the project named OSMOS (Open System for Inter-enterprise Information Management in Dynamic Virtual Environments) succeeded in providing all the necessary conditions for optimising processes found in construction enterprises, especially SMEs (Small and Medium sized Enterprises).
Outlining the objectives of the project Professor Yacine Rezgui from the UK leading partner, the Information Systems Institute – based at Salford University, said:
"The OSMOS project is specifically concerned with defining the working practices, processes, techniques, tools and technical infrastructure to allow the European construction industry to progress from its current position towards a large scale, computer integrated approach. As such, it is an industry-led project involving construction end-users, construction IT providing companies, and academic and research organisations. Each of these groups has a very important, complementary role to play in the exploitation of the OSMOS project results."
With project partners in France, Finland, Sweden and the UK, the Key achievements of OSMOS include:
A construction Application Programming Interface supporting collaboration and team work in the Construction sector
A set of information repositories, toolkits and plug-ins enabling commercial and proprietary systems to participate to a virtual enterprise
Two teamwork prototype services
A set of process, technical, and business recommendations
Peter Walters, UK National Contact Point for IST within the EU's Sixth Framework Programme, added: "Framework funding is the EU's main method of providing funding for collaborative research and innovation. This project is a prime example of how this funding is being used to bring together years of development in a specific industry with the recent advancements in information technologies to develop dynamic virtual environments for enterprises that can be evaluated and assessed through field trials. The results can then be used to provide inexpensive and user-friendly tools that can be used by everyone in that particular business sector."
"The current Framework Programme (FP6) runs until 2006 and organisations wanting free information on how to access some of the €17.5bn available should log on to http://fp6uk.ost.gov.uk or call central telephone support on 0870 600 6080."
The experience gained from OSMOS is expected to result in significant benefits for virtual enterprises within the construction industry. Beyond the advantages of implementing the OSMOS system, the research may provide the guidelines for efficient and effective work in virtual construction enterprises, for SMEs in particular. By setting-up the best practice management solutions in the most inexpensive and user-friendly way, SMEs are expected to become active participants in the international business market.
All latest news from the category: Communications Media
Engineering and research-driven innovations in the field of communications are addressed here, in addition to business developments in the field of media-wide communications.
innovations-report offers informative reports and articles related to interactive media, media management, digital television, E-business, online advertising and information and communications technologies.
Back to home
Newest articles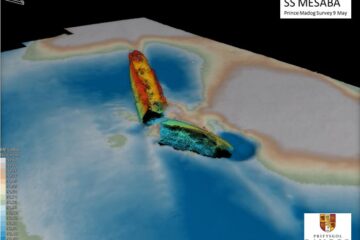 Finding the ship that sent out a warning to The Titanic
New powerful technology reveals lost seabed structures. The ship which sent an iceberg warning to the RMS Titanic, before the ocean-liner sank, has been identified lying in the Irish Sea….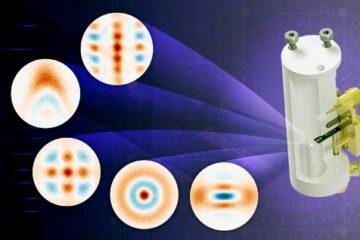 Quantum technology reaches unprecedented control over captured light
Researchers in quantum technology at Chalmers University of Technology have succeeded in developing a technique to control quantum states of light in a three-dimensional cavity. In addition to creating previously…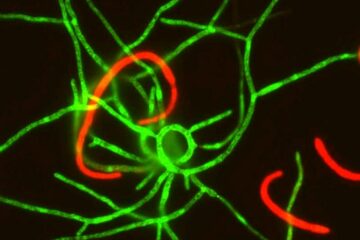 A master regulator controlling fungal infection of wheat
The fungus Zymoseptoria tritici causes Septoria tritici blotch, the most destructive fungal disease of wheat grown in temperate climates worldwide. This disease reduces wheat yields by 5-10% per year, causing…