University of Pittsburgh imaging agent study suggests breakthrough in Alzheimer's research
Pittsburgh Compound B gives unique view of amyloid plaques in the living human brain
Scientists at the University of Pittsburgh School of Medicine in collaboration with researchers at Uppsala University, Sweden, have laid the groundwork for a new era in Alzheimer's disease (AD) research by completing the first human study of a compound that, through positron emission tomography (PET), enables them to peer into the brains of people with the memory-stealing illness and see the telltale plaque deposits they believe are at the root of the disease.
Alzheimer's is a debilitating brain disease that affects memory and cognitive function in approximately 4 million Americans today and, if unchecked, will strike as many as 14 million during the next 50 years. The distinguishing factor between AD and other dementias is the formation of a protein substance called beta-amyloid, or amyloid plaque, that is believed to contribute to the death of brain cells.
Results of the study were chosen for rapid publication online in the early view section of Annals of Neurology.
According to the researchers, creation of the compound, dubbed Pittsburgh Compound B (PIB), is a significant development that may provide long-sought answers to questions of how the disease begins and grows, as well as contribute to a better understanding of how effective new drug therapies are at preventing, delaying or treating AD.
"PIB has given us a new tool to view the amount of amyloid in the brains of living Alzheimer's disease patients," said William E. Klunk, M.D., Ph.D., associate professor of psychiatry at the University of Pittsburgh School of Medicine and co-inventor of PIB. "Using PIB, we will likely be able to follow the progression of the disease and speed the development of promising new therapies aimed at halting the build-up of amyloid in the brain."
Alzheimer's disease, like stroke, is a significant cause of dementia in people over the age of 65. But unlike stroke, which begins with a single event, there is no way for doctors to pinpoint when the brains of people with AD begin to change, and this lack of knowledge is a real detriment when it comes to creating and testing therapies to prevent the illness.
The plaque deposits form in areas of the brain where memory and cognitive functions are carried out, while leaving areas responsible for motor functions alone. This means a person with AD can be cognitively helpless while being physically robust.
Actual visual inspection of amyloid in the brain has been the only way to make a definitive diagnosis of AD, and previously could only be done at autopsy. With PIB, the distribution of amyloid in the brains of living patients obtained with PET imaging corresponded well to that seen by pathologists at autopsy, said Dr. Klunk.
"The study clearly demonstrates that we now have a tool to detect one of the hallmarks of Alzheimer's disease in the brains of living patients. Until now, this could only be shown at autopsy or by brain biopsy. This is a significant advance for Alzheimer research, and we look forward to the discovery of many possible uses for it, including aiding in the development of new Alzheimer therapies and possibly assisting in identifying those at high risk for the disease," said William Thies, Ph.D., vice president of Medical and Scientific Affairs for the Alzheimer's Association.
According to the researchers, future use of the compound in the diagnosis of AD is just one area likely to be influenced by the new PIB imaging technology.
"We're excited by the future prospects for Pittsburgh Compound B," said Chester A. Mathis, Ph.D., professor of radiology at the University of Pittsburgh School of Medicine and co-inventor of PIB. "The ability to detect and quantify amyloid in the brain has the potential to impact several areas of Alzheimer's research, including the assessment of anti-amyloid treatments under development by many major pharmaceutical companies. PIB may allow us to study the very roots of AD by assessing the extent of amyloid deposition in people years before AD symptoms appear."
"For example," added Dr. Klunk, "we will be able to study families with a genetic makeup that leads to AD in half the family members at an early age, often in their 40's. Looking at these at-risk, presymptomatic subjects will show us if the plaques responsible for destroying the brain's ability to think and remember are present years before the first symptoms appear, or if they accumulate over a relatively short time period."
Knowing when the plaques begin to form is a key step in researching drugs that could have a real impact on the disease, said Dr. Klunk. "We will not only find out when plaques begin to form, we will be able to see directly if a medication is preventing or reversing plaque formation over the long term."
While the trial looked at a relatively small sample, 16 patients diagnosed with probable AD and nine control subjects, the results were highly significant. PET images showing PIB retention in the AD patients revealed PIB "stuck" to amyloid in areas of the brain known to contain these plaques, but not in areas of the brain where it is known that AD patients have low concentrations of plaques. PIB was not retained in the brains of eight of the nine control subjects, raising the possibility that the remaining control was starting to develop amyloid before any symptoms of dementia were apparent.
"These results are a very strong indicator of PIB's usefulness in providing quantitative information on amyloid deposits in the living brain," said Dr. Mathis.
In addition to Drs. Klunk and Mathis, the team included researchers from Uppsala University and PET Centre/Uppsala Imanet AB in Uppsala, Sweden; and the Karolinska Institute and Huddinge University, Stockholm, Sweden.
The study was supported by grants from the Alzheimer's Association, the National Institute on Aging, the Swedish Medical Research Council and the Stohnes Foundation. Brain tissue was provided through the University of Pittsburgh Alzheimer Disease Research Center Brain Bank.
CONTACT:
Craig Dunhoff
Jane Duffield
PHONE: 412-647-3555
FAX: 412-624-3184
E-MAIL:
DunhoffCC@upmc.edu
DuffieldDJ@upmc.edu
Media Contact
Craig Dunhoff
EurekAlert!
Alle Nachrichten aus der Kategorie: Health and Medicine
This subject area encompasses research and studies in the field of human medicine.
Among the wide-ranging list of topics covered here are anesthesiology, anatomy, surgery, human genetics, hygiene and environmental medicine, internal medicine, neurology, pharmacology, physiology, urology and dental medicine.
Zurück zur Startseite
Neueste Beiträge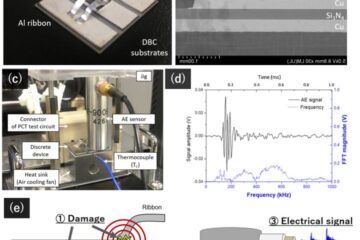 Detecting early-stage failure in electric power conversion devices
Researchers from Osaka University use non-destructive acoustic monitoring to identify the earliest stages of failure in silicon carbide power electronics, which will help in the design of more-durable power devices….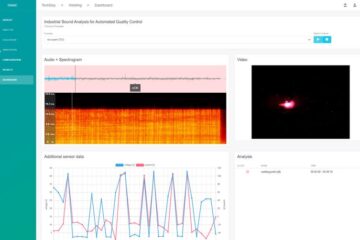 Build your own AI with ISAAC for error detection in production
Fraunhofer IDMT has developed a software tool for quality inspectors based on Artificial Intelligence (AI), which automates and simplifies the analysis of industrial sounds, for example in welding processes. Thanks…
BEAT-COVID – advanced therapy strategies against the pandemic
The present SARS-coronavirus-2 pandemic with all its effects on society – both health and economic – highlights the urgency of developing new therapies for COVID-19 treatment. At the same time,…