Emory and CDC scientists explore why most breastfed infants of HIV-positive mothers resist infection
Although prolonged breastfeeding is well known to be a major route of transmission of HIV infection to infants and is estimated to cause one-third to one-half of new infant HIV-1 infections worldwide, the majority of breastfed infants with HIV-positive mothers remain uninfected, even after months of exposure.
Investigators at Emory University School of Medicine, the Centers for Disease Control and Prevention, the Emory Vaccine Center, and the University of Paris reviewed the scientific literature to pinpoint the reasons why many breastfed infants resist HIV, with the goal of devising future intervention strategies to prevent newborn infections. Their findings were published online in November and will be published in the December issue of The Lancet Infectious Diseases.
The researchers, led by Athena P. Kourtis, MD, PhD, MPH, formerly assistant professor of pediatrics at Emory University School of Medicine (now at Eastern Virginia Medical School and working at CDC) and Chris Ibegbu, PhD of the Emory Vaccine Center, identified several factors that have been cited by scientists as potentially enabling or preventing transmission of HIV through breastfeeding. Enabling factors could include the introduction of HIV into the gastrointestinal tract through a breach in the cell layer in the intestinal lining, or immune activation in the gastrointestinal tract could cause more HIV virus to reach this epithelial layer. Protective factors may include the hostile environment presented to viruses by the saliva and its various viral-inhibiting components.
The presence of HIV antibody in saliva already has been recognized in HIV-infected individuals, but scientists do not yet know whether this antibody is developed in non-infected breastfed infants, or whether it has a protective role against HIV. Natural killer (NK) cells or natural antibodies to HIV in exposed mucosal surfaces of infants could also play a role in resistance to HIV infection. Acquired T cell responses or specific antibody responses also may play a preventive role. Immune CD4 and CD8 T cells and antibodies in the mother's milk have been studied as factors that could account for this protection.
"In the developing world, where alternatives exist, breastfeeding is not recommended for HIV-positive mothers, which in part explains our lack of knowledge about resistance to infection," Dr. Kourtis says. "In the developing world, however, breastfeeding often is the only practical option for feeding infants, which makes understanding the mechanisms of HIV transmission a research priority. Inconsistent research findings about the role of anti-HIV antibodies and HIV-specific T cell responses have left significant gaps in our understanding of HIV transmission through breastfeeding."
Dr. Kourtis believes that advances in laboratory methods will help scientists clarify which immune factors are most important in HIV protection and help in the development of carefully planned intervention strategies. These could possibly include giving antibodies to the mother in late pregnancy or to the newborn, together with antiretroviral prophylaxis, she explains. Some of these approaches will be tested soon in large international trials.
Other scientists involved in the study included CDC scientists Salvatore Butera, PhD and Ann Duerr, MD, PhD, MPH and Laurent Belec, MD, PhD, of the Institut de Recherces Biomedicales des Cordeliers, Universite Paris.
All news from this category: Health and Medicine
This subject area encompasses research and studies in the field of human medicine.
Among the wide-ranging list of topics covered here are anesthesiology, anatomy, surgery, human genetics, hygiene and environmental medicine, internal medicine, neurology, pharmacology, physiology, urology and dental medicine.
Back to the Homepage
Latest posts
A little friction goes a long way toward stronger nanotube fibers
Rice model may lead to better materials for aerospace, automotive, medical applications. Carbon nanotube fibers are not nearly as strong as the nanotubes they contain, but Rice University researchers are…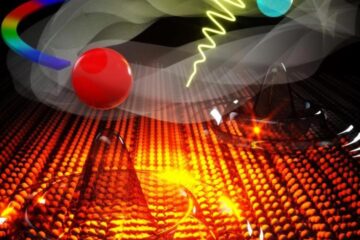 Light-induced twisting of Weyl nodes switches on giant electron current
Scientists at the U.S. Department of Energy's Ames Laboratory and collaborators at Brookhaven National Laboratory and the University of Alabama at Birmingham have discovered a new light-induced switch that twists…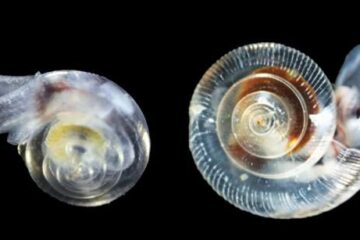 Acidification impedes shell development of plankton off the US West Coast
Shelled pteropods, microscopic free-swimming sea snails, are widely regarded as indicators for ocean acidification because research has shown that their fragile shells are vulnerable to increasing ocean acidity. A new…