Ears can't hear when special sensory cells don't stay 'quiet'
The death of sensory hair cells when they try to multiply suggests need for caution in attempts to restore many kinds of lost cells through gene therapy
Researchers may have found a link between progressive hearing loss and a gene called p19Ink4d (Ink4d), according to results of a study that measured loss of hearing in mice lacking that gene. Normally, the Ink4d gene keeps healthy cells "quiet" – from inappropriately dividing.
Mice lacking the Ink4d gene become progressively hearing impaired because the absence of Ink4d causes certain cells in their inner ears to attempt to divide. However, this inappropriate attempt to divide causes these cells, called sensory hair cells, to instead commit suicide, according to a team of researchers that includes two St. Jude investigators and scientists from the House Ear Institute in Los Angeles, CA.
This finding in mice represents a potentially unrecognized form of progressive hearing loss, a problem that also occurs in humans, according to the investigators. If problems in Ink4d also occur in humans, this finding could explain the slow development of deafness in some people. In the absence of the braking effect of normally functioning Ink4d genes, sensory hair cells in people's ears might attempt to divide, setting off a biological response called apoptosis, or programmed cell death.
This observation in mice suggests that a person who lacks one or both copies of Ink4d, or who has Ink4d genes that are not very active, might suffer progressive hair cell death and experience hearing loss, just as mice do, according to Neil Segil, Ph.D., a researcher at the House Ear Institute and a research associate professor at the University of Southern California Medical School (Los Angeles). Segil, a senior author of a paper reporting these results, published in the May 2003 issue of Nature Cell Biology, speculates that the lack of one or both Ink4d genes makes the person more susceptible to hair cell loss from a variety of different traumas, such as loud noise or certain medicines. According to this theory, trauma could stimulate hair cells to attempt to divide, and in turn, lead to apoptosis. This suggests that a person with a full set of Ink4d genes might be less susceptible to loud noise than a person with only half the set.
"It might be possible one day to screen a person for susceptibility to hearing loss by measuring the level of Ink4d they have," Segil said. "We could use that information to warn people they are at increased risk for hearing loss due to trauma."
The requirement that these cells must remain "quiet" (not divide) may mean that gene therapy aimed at replacing lost sensory hair cells through cell division to restore hearing might only stimulate these cells to try undergo apoptosis and die, thus worsening the condition, according to Martine Roussel, Ph.D., a co-author of the paper reporting these results and a member of the St. Jude Department of Genetics and Tumor Cell Biology, and a professor in the Department of Molecular Sciences at the University of Tennessee (Memphis).
Sensory hair cells respond to sound waves by setting off electric impulses in nerves that help generate the sense of hearing. Rows of these cells form during development of the embryo and, together with other cells called supporting cells, make up the organ of Corti in the inner ear, according to Roussel. These cells normally do not multiply after they are formed in the embryo; therefore, they can't multiply to replace lost or damaged sensory hair cells later in life. However, in the absence of Ink4d, they may attempt to divide.
"In fact, in the mice that lacked Ink4d, hair cells sometimes tried to divide," Roussel said. "This led to apoptosis and hearing loss in these mice."
The dominant role of Ink4d in sensory hair cells is unique. In other parts of the brain, nerve cell division is controlled in part by either Ink4d or by another gene, Kip1. In these cells, the loss of either gene does not completely take the brakes off of cell division. However, the researchers found this was not the case in the inner ear, where the loss of Ink4d alone in mice lead to failed attempts at cell division and, ultimately, progressive death of sensory hair cells.
The researchers studied mice that lacked both copies of Ink4d (Ink4d -/- mice; normally, one copy of each gene is inherited from each parent). Using biochemical techniques that highlighted hair cells under the microscope, they observed hair cell loss in mice that were 2.5 weeks old. When the Ink4d -/- mice were seven weeks old, hair cell loss had progressed even further. Specifically, the innermost of four rows of sensory hair cells suffered a loss of 43.3% of cells, and the three outer rows suffered losses of 27.8%, 8.1%, and 8.5%, respectively. Mice that had both copies of the Ink4d gene (Ink4d +/+) did not suffer loss of sensory hair cells in the organ of Corti.
The researchers also used sound measurements to test how well the mice responded to sound. One test, called "distortion product otoacoustic emission" (DPOAE) measures sounds generated by the hair cells themselves in response to being stimulated by sound waves coming into the inner ear. The DPOAE test was performed at weeks 7 and 15 in both Ink4d +/+ and Ink4d -/- mice. The ears of normal mice produced normal responses to sound waves entering the ear, but the ears of mice lacking Ink4d did not respond to this stimulation.
In addition, the investigators used a test called "auditory brainstem response" (ABR) to compare the nerve response to sound in mice with and without Ink4d. The ABR test studies the electric impulses of the auditory nerve pathways from the ear in response to clicks or short bursts of sound. Specifically, it measures the so-called "sound pressure level (SPL)," or the strength a stimulus must be before there is a measurable response in these nerves. At 7 weeks of age the Ink4d -/- mice had responses similar to Ink4d +/+ mice. However, by week 15, the sound level had to be increased significantly before the hair cells of the Ink4d -/- mice responded.
"The fact that mice lacking Ink4d lost so much of their sense of hearing by week fifteen was a result of the loss of many of their sensory hair cells," Roussel said The study's findings suggest that progressive deafness due to the absence or mutation of Ink4d might respond to gene therapy. However, Roussel cautions that such therapy could be dangerous.
"Some cells, like the sensory hair cells of the inner ear, are not designed to reproduce once they are formed in the embryo," Roussel said. "It's a delicate balance between stimulating cells to reproduce to replace lost cells, and setting off unintended apoptosis, which could make things much worse."
The lead author of the paper is Ping Chen, Ph.D., a Senior Research Associate at the House Ear Institute (HEI). Other authors of the paper include Frederique Zindy (St. Jude), Caroline Abdala, and Xiankui Li (House Ear Institute), and Feng Liu, Graduate Fellow (USC). This work was supported by the National Institutes of Health, ALSAC, and the Oberkotter Foundation.
About St. Jude Children's Research Hospital
St. Jude Children's Research Hospital, in Memphis, Tennessee, was founded by the late entertainer Danny Thomas. The hospital is an internationally recognized biomedical research center dedicated to finding cures for catastrophic diseases of childhood. The hospital's work is supported through funds raised by ALSAC. ALSAC covers all costs not covered by insurance for medical treatment rendered at St. Jude Children's Research Hospital. Families without insurance are never asked to pay.
About the House Ear Institute
The House Ear Institute (HEI) is a private, non-profit 501(c)(3) organization dedicated to advancing hearing science through research and education to improve quality of life. Established in 1946 by Howard P. House, M.D., as the Los Angeles Foundation of Otology, and later renamed for its founder, the House Ear Institute has been engaged in the scientific exploration of the auditory system from the ear canal to the cortex of the brain for more than 55 years.
Our scientists continue to explore the developing ear and ear diseases at the cell and molecular level, as well as the complex ear-brain interaction. They are also working to improve hearing aids and auditory implants, clinical treatments and intervention methods. For information on the House Ear Institute, please call (213) 483-4431 or visit the Website at www.hei.org.
Media Contact
Bonnie Cameron
EurekAlert!
Alle Nachrichten aus der Kategorie: Health and Medicine
This subject area encompasses research and studies in the field of human medicine.
Among the wide-ranging list of topics covered here are anesthesiology, anatomy, surgery, human genetics, hygiene and environmental medicine, internal medicine, neurology, pharmacology, physiology, urology and dental medicine.
Zurück zur Startseite
Neueste Beiträge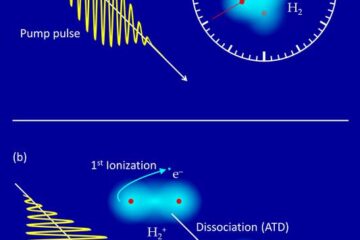 Rotation of a molecule as an "internal clock"
Using a new method, physicists at the Heidelberg Max Planck Institute for Nuclear Physics have investigated the ultrafast fragmentation of hydrogen molecules in intense laser fields in detail. They used…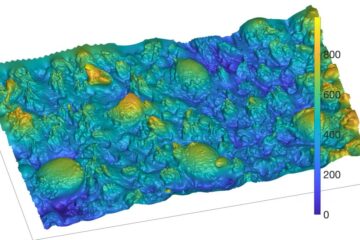 3D printing the first ever biomimetic tongue surface
Scientists have created synthetic soft surfaces with tongue-like textures for the first time using 3D printing, opening new possibilities for testing oral processing properties of food, nutritional technologies, pharmaceutics and…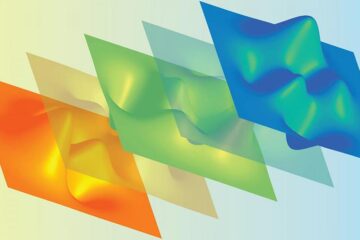 How to figure out what you don't know
Increasingly, biologists are turning to computational modeling to make sense of complex systems. In neuroscience, researchers are adapting the kinds of algorithms used to forecast the weather or filter spam…