Protein patterns in blood may predict prostate cancer diagnosis
Patterns of proteins found in patients' blood serum may help distinguish between prostate cancer and benign conditions, scientists from the National Cancer Institute (NCI) and the Food and Drug Administration (FDA) report today in the Journal of the National Cancer Institute*. The technique, which relies on a simple test using a drop of blood, may be useful in deciding whether to perform a biopsy in men with elevated prostate specific antigen (PSA) levels.
Using a test that can analyze the patterns of small proteins in blood serum samples in just 30 minutes, researchers were able to differentiate between samples taken from patients diagnosed with cancer and those from patients diagnosed with benign prostate disease. The technique proved effective not only in men with normal and high PSA levels, but also in those whose PSA levels were marginally elevated (4 to 10 nanograms of antigen per milliliter of fluid), in whom it is difficult to rule out cancer without a biopsy.
Although the technique is still under evaluation, researchers believe the analysis of protein patterns will be a useful tool in the future for deciding whether men with marginally elevated PSA levels should undergo biopsy. PSA levels are commonly used as a preliminary screen for prostate cancer, but 70 percent to 75 percent of men who undergo biopsy because of an abnormal PSA level do not have cancer. The new proteomic approach has a higher specificity – that is, of the samples the test identifies as cancer, a large percentage are in fact cancer, rather than some other benign disease.
"For men with marginally elevated PSA levels, the specificity of the test is 71 percent, as opposed to a very low specificity for PSA in this range," said Emanuel Petricoin III, Ph.D., of the FDA's Center for Biologics Evaluation and Research, the first author of the study. "We hope that by using proteomic pattern analysis screening in combination with other screening methods, we can reduce the number of unnecessary biopsies for prostate cancer in the future."
The diagnostic test relied on computer software that detects key patterns of small proteins in the blood. Researchers analyzed serum proteins with mass spectroscopy, a technique used to sort proteins and other molecules based on their weight and electrical charge. They then used an artificial intelligence program developed by Correlogic Systems, Inc., in Bethesda, Md., to train a computer to identify patterns of proteins that differed between patients with prostate cancer and those in which a biopsy had found no evidence of disease. These patterns were identified using serum samples from 56 patients who had undergone a biopsy and whose disease status was known.
Once established, the protein patterns were then used to predict diagnosis in a separate group of patients, whose biopsy results were not known by the researchers. From this group, researchers were able to correctly identify 36 of 38 (95 percent) cases of prostate cancer and 177 of 228 (78 percent) cases of benign disease.
The study follows up on the recent finding by the same research group that protein patterns in serum can be used to detect ovarian cancer.
"We have now demonstrated that combining proteomic technology with artificial intelligence based bioinformatics can be a powerful tool, and is a new paradigm in the detection and diagnosis of both ovarian and prostate cancers," said Lance Liotta, M.D., Ph.D., the senior investigator on the study from NCI's Center for Cancer Research. "We are extremely optimistic that this new approach will prove useful in detecting and diagnosing many other cancers and diseases in the future."
Media Contact
NCI Press Office
EurekAlert!
All latest news from the category: Health and Medicine
This subject area encompasses research and studies in the field of human medicine.
Among the wide-ranging list of topics covered here are anesthesiology, anatomy, surgery, human genetics, hygiene and environmental medicine, internal medicine, neurology, pharmacology, physiology, urology and dental medicine.
Back to home
Newest articles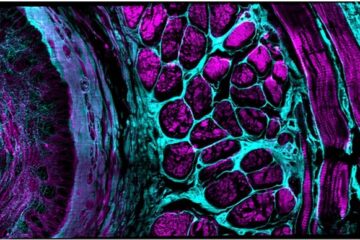 Enhancing the workhorse
Artificial intelligence, hardware innovations boost confocal microscope's performance. Since artificial intelligence pioneer Marvin Minsky patented the principle of confocal microscopy in 1957, it has become the workhorse standard in life…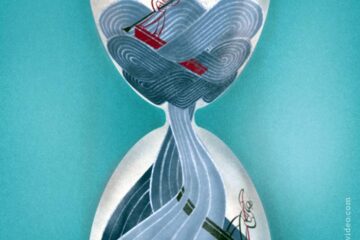 In the quantum realm, not even time flows as you might expect
New study shows the boundary between time moving forward and backward may blur in quantum mechanics. A team of physicists at the Universities of Bristol, Vienna, the Balearic Islands and…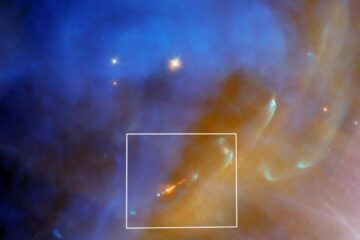 Hubble Spots a Swift Stellar Jet in Running Man Nebula
A jet from a newly formed star flares into the shining depths of reflection nebula NGC 1977 in this Hubble image. The jet (the orange object at the bottom center…